Most advanced Page Builder on the market
Our Wordpress Themes come with awesome Page Builder that includes over 30 customizable elements. Everything has been already completely translated into 26 languages. You can create a website in one single language or multilingual. No additional plugin is required. All our themes are based on an amazing drag & drop AIT Page Builder. Save your time & money with many built in features and shortcodes. And that's not all, it's also easy & intuitive to use. Create your beautiful & feature-rich website today.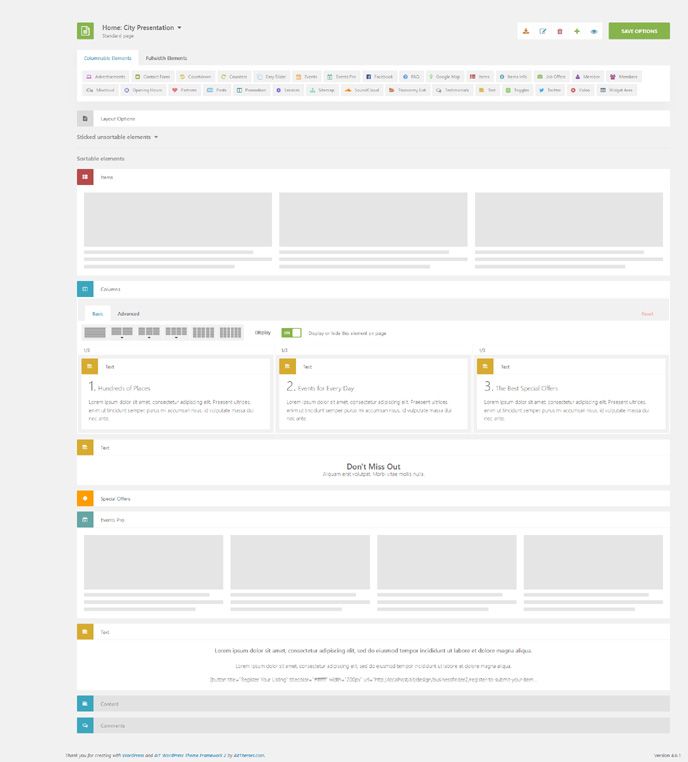 Build Awesome Website over the Weekend
Customization is so intuitive and fast. Choose your language, color, header type, footer & sidebars in user friendly admin. Set up elements like Portfolio, Testimonials, Services, Opening hours & use them where you need.
Why Choose Us?
We make WordPress themes since 2009 and people love our work. AitThemes is one of the best European WordPress companies. We always come with new innovative WordPress Themes focused on quality and usability wrapped in state of the art design.
Documentation you'll love!
Trusted by amazing people
Beautiful theme. Easy to set up and works very well across all platforms. Great work! Highly recommended.
I recently purchased a theme from you. I wanted to take a minute to tell you it is absolutely the best theme I have ever used. Everything I have wanted to do I have been able to do with ease. I'm so used to fighting themes. This is truly a breath of fresh air. Please keep them coming. I'm assigning you hero status for the rest of today. 😉
Your service is astonishing, thank you very much!
Thank you so very, very much!! Your troubleshooting is amazing, and I love this site. I'm sorry for the silly questions I've asked you, but you have been helpful and most excellent!!!! I highly recommend this site and your service is outstanding!!!
We get great customer reviews on our site and good developer support. Recommended!
Ivan and the AIT folks are golden! Very helpful support, and always willing to lend a hand.
Excelent and quick support. Thank you Ivo.
Guys I'd really like to thank you for such a great theme! I've been quite pleased with the theme and support thus far. Thanks again life long customer.
Just wanted to say that I absolutely love the theme. Great job so far!
Strongly recommended!! I'm very happy with this theme and the technical support is fast and accurate! Thanks Ivan and your team!!
Awesome theme & feature progress, well done! Of course 5 stars!
Sorry, just gotta keep saying it, you rock! This thing is more fun and awesome to use the more I use it!!
Very nice theme and the support (for me) is great!
Ivan you are the greatest support individual I have ever met. I dont know how many times I can thank you for giving me advice over and over and over again. I want you to know that when the time comes to purchase stuff I need – I am coming to you FIRST. Thank you.
Thank you so much. Keep up the good work.
Thank you very much! This was exactly the fix I was needing. As of now….very satisfied customer. Thank you.
Want to say a huge thank you for your support and great great service. You have been amazing and professional throughout and truly deserve all the success in the future.
Thanks for everything. I will buy more themes of your company for the very well support you do!
Once again with your theme, and again a 5 stars rating. You listen customers waits. We ask responsive, you make huge update in code. You aways rock, I always buy !