Welcome to the new age where you can build a business website, directory portal or listing website like Yelp using blocks. This WordPress plugin for Gutenberg lets you add WordPress blocks such as Listing Map, Search Form, Category list, or Items List anywhere you like – without coding. A wide range of possible uses makes the Citadela Listing plugin perfect for any website, whether it's a standard or a listing site.
With universal features of Citadela Listing, you can create food recipe listing websites, real estate websites, job offer listings, classified websites or business directories. Possibilities are endless.
Get started now with a risk-free trial. No credit card required.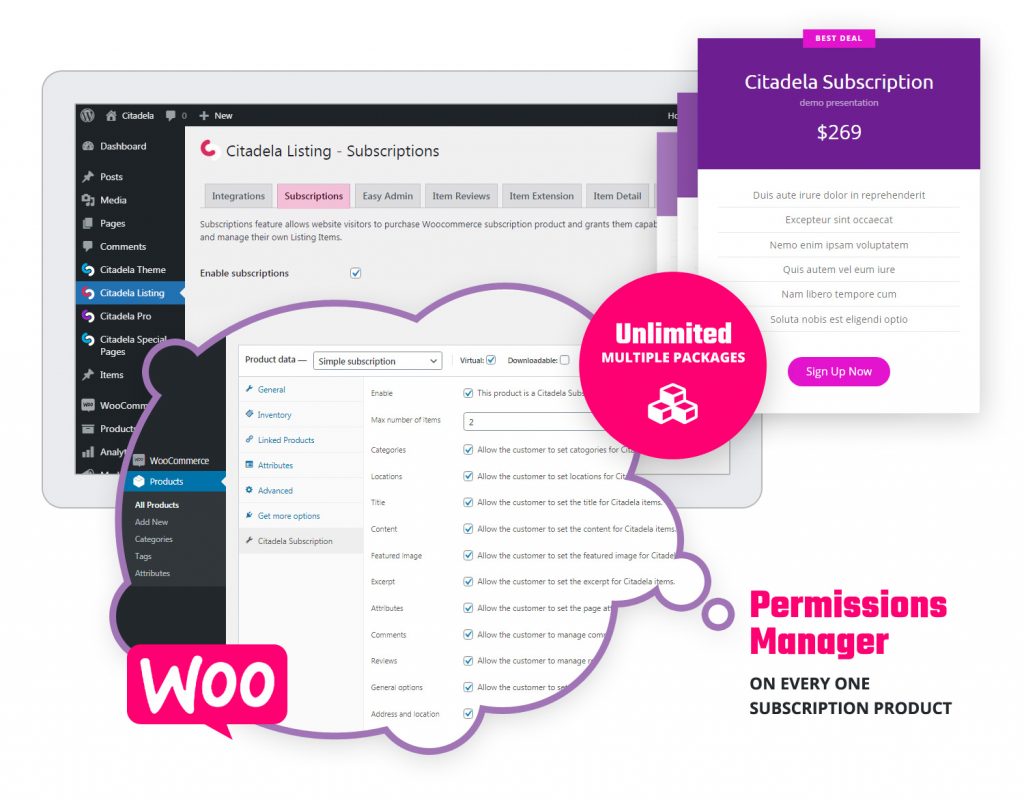 Create and promote subscription packages on your website to earn money. Thanks to Citadela Listing subscriptions, your web visitors – business owners – can subscribe to your website or purchase a listing plan and manage their listings. You can decide if you want to collect a one-time fee or create a listing plan with recurrent payments linked to a renewal period of days, weeks or months. Expenses & purchases are managed with WooCommerce.
---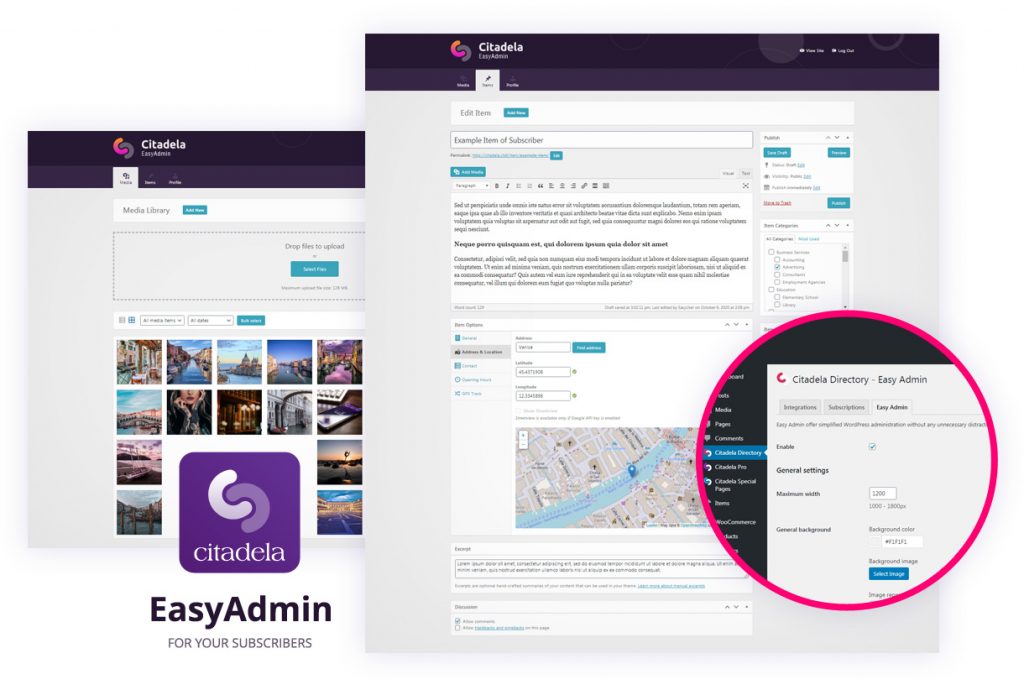 Item owners can manage their listings via a simplified WordPress administration interface. Their WordPress user role will be "Subscriber", and they'll have their Item Posts to look after. You can define their permissions and adjust their admin section. Choose a colour scheme, background image and much more.