Installing Citadela is super easy. You can install the theme directly from your WordPress admin. All you have to do is search for a theme called Citadela and click the Install button.
Video tutorial
Step-by-step guide
Handy animated gif showing the whole process: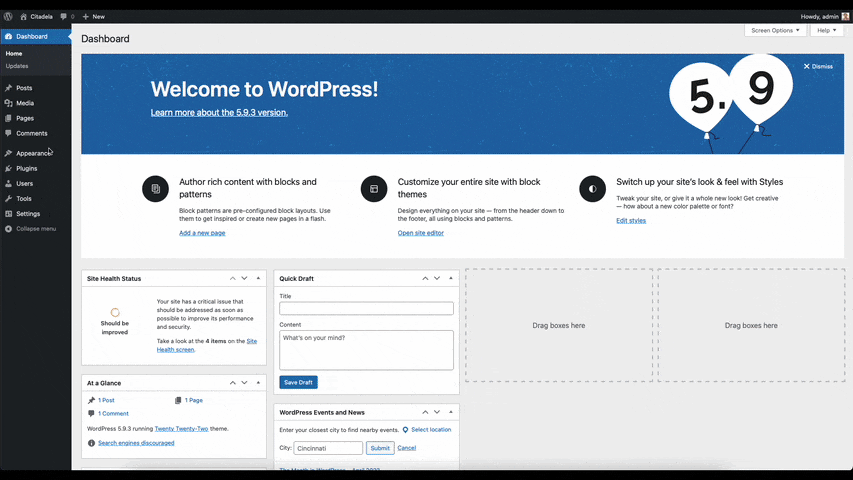 Navigate to Appearance > Themes in the main WordPress menu:
Click on Add New button:
In Search themes… type in "Citadela":
Click the Install button:
Click on Activate button:
Click on Install Citadela Plugins button:
Click on Import Layout button:
Direct theme download
If you would like to download the theme in a ZIP file, please use the following URL.