Cluster block is probably the most used block on our Citadela Layouts. What is it exactly?
Cluster block allows you to group multiple blocks into one neatly styled section on your website.
You can then choose alignment, background image and colour of the whole group of blocks – whole Cluster. The nice thing is that you can set Cluster width separately to website content width. That means you can have website content relatively narrow, but everything in Cluster can go from one side of your screen to another. To learn more about all the Cluster block options please visit our online documentation.
Why is Cluster block so special and what's the difference between WordPress Group or Cover blocks? With Cluster block you can change image background depending on screen resolution. For example you can configure to change the image or it's alignment let's say at 782px. You can also turn off Cluster block completely on mobile devices. That way you can create two clusters, one for desktop and one for mobile phones. It's a very universal web design tool.
Let's see some examples of our Citadela Layouts. Cluster block usage is marked in red squares.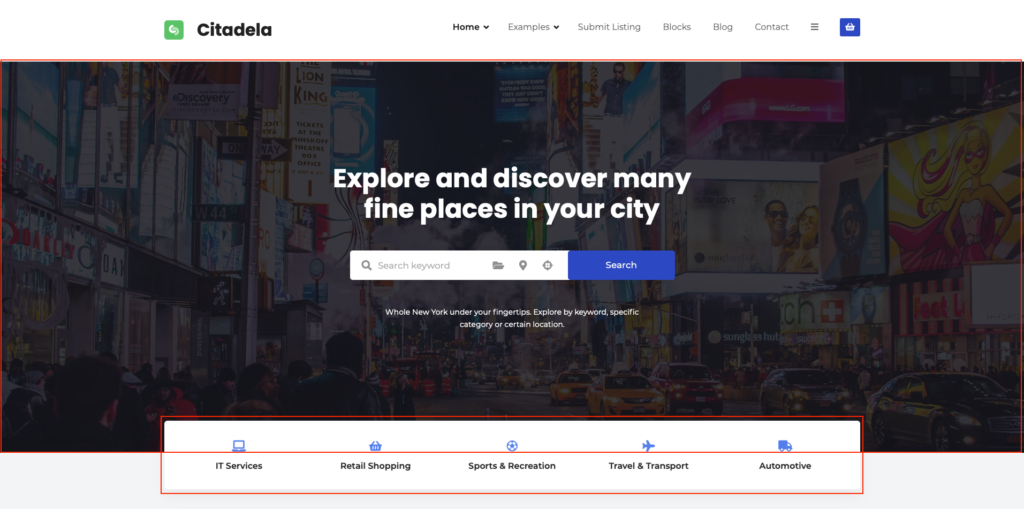 If you wish to experiment with Cluster feel free to import any Citadela Layout. It's most likely that you'll find a Cluster block on the homepage of your newly imported website.
Do you use Cluster block on your websites? Let us know in the comments below.