From now on you can choose the "main" category of the item if it belongs to multiple categories.
Featured category icon will be used on the map, search results and item lists.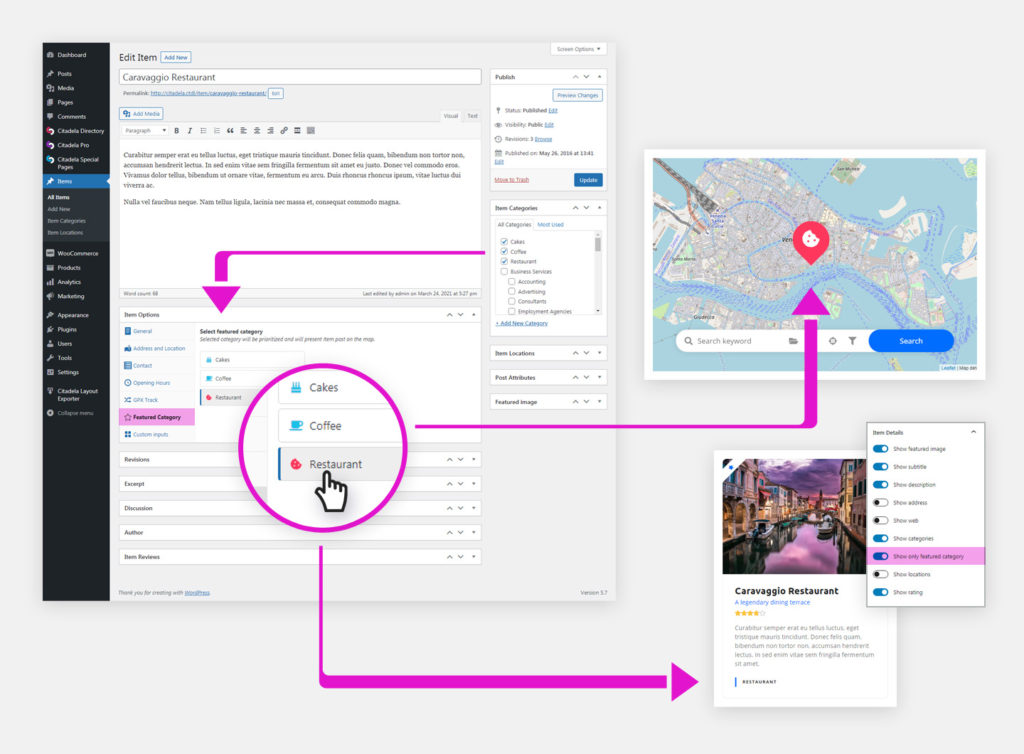 You can also choose to display the featured category only and hide the rest of the item categories.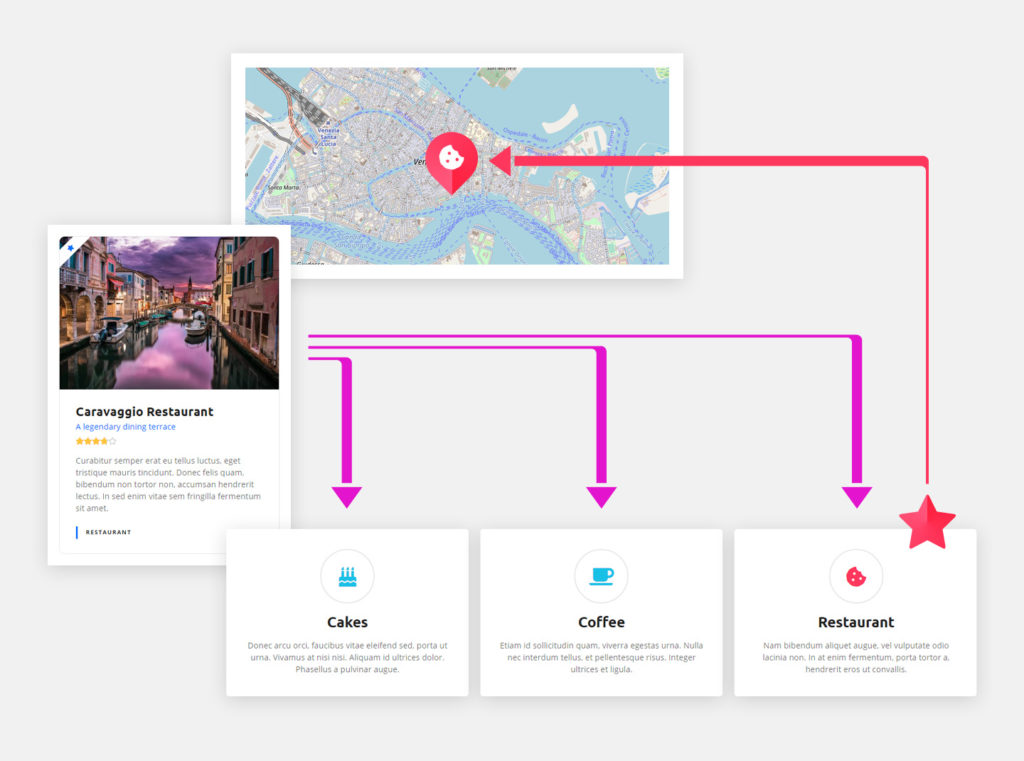 A handy feature. Thank you for the tip, guys. If you wish to learn more, you can read about it in our online documentation.
If you have other great ideas, please post them in the comments below. We have already added to our roadmap several of your most recent requests. For example, we will add Gutenberg on the item edit page to Citadela Directory this (or next) week.