Unique Portfolio & Online Store
Absolutely unique and stunning design, ideal for showcasing your work or to build an impressive online store. Sections are designed to use all space on your screen no matter how big it is. Theme looks great on large displays and laptops, design is also fully responsive all the way down to tablets and mobile phones. This is a must have theme for cutting edge eCommerce store, photographers or web design agency.
One WordPress theme, Multiple HomePage Variants
Would you like to have slider on you home page? You can do it.
Would you like to showcase your portfolio? No problem with that. Showing there your online store is also a piece of cake. Theme is not only unique, it's also amazingly universal. You can build a website you always wanted to have.
Responsive Design
WordPress Theme is 100% responsive and works great on all devices. Customers can shop online using their mobile phones, tablets, laptop and desktop. Whole website will adapt to screen size automatically. Theme was tested on many different modern and also older phones and tablets such as iPhone, iPad, Android and Windows devices.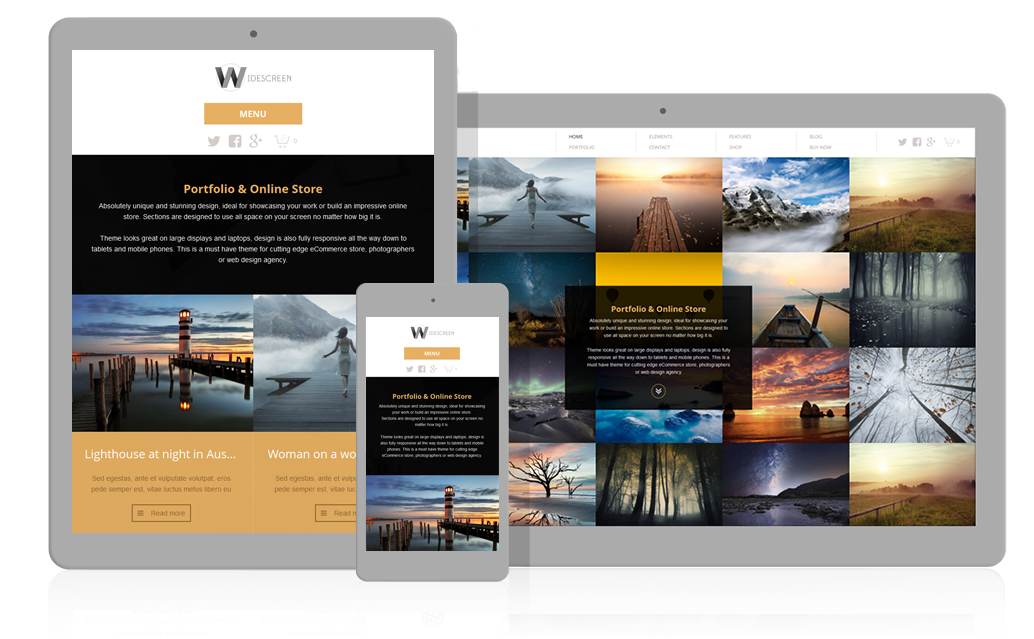 Media Elements
Videos and music players. Embed your work directly onto your website. Use Mixcloud and SoundCloud elements to share your music over the internet for free. A fantastic online streaming service. It allows you to easily embed music content from various providers, you can use autoplay on page load with artwork displayed in the player. Youtube and Vimeo services can be used as full width or inside columns.
Woocommerce
You can display featured products or most recent right on the homepage. Customers can access product details or insert products right into the shopping cart.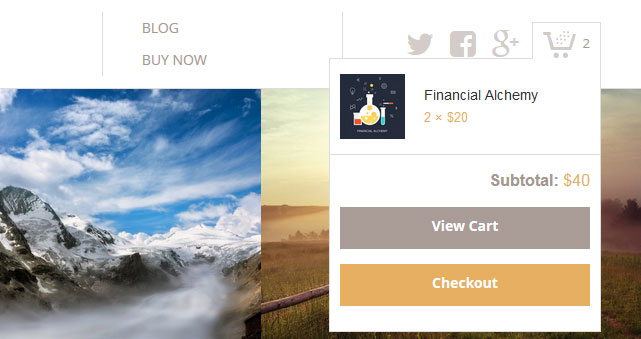 Shopping cart can be accessed from every page. Your customers will never get lost on your website. They can go to the checkout page any time.