WordPress Blog Theme
Multi-Author Blog WordPress Theme is an absolutely unique theme concept – never done before. You can turn your WordPress website into live multi author blogging portal. Users can register themselves and start writting their blog posts and manage their own media. Blog posts can be placed on interactive map which will make your website stand from any standard one. Many things in this theme were custom built.
Enhanced Multi-User Ability
WordPress provides multi-user ability by default, but it doesn't offer the right experience. We enhanced this ability and its features so the website can be used even as a magazine. There are more personalization options for the users (authors) so their own blog can look now exactly as they want.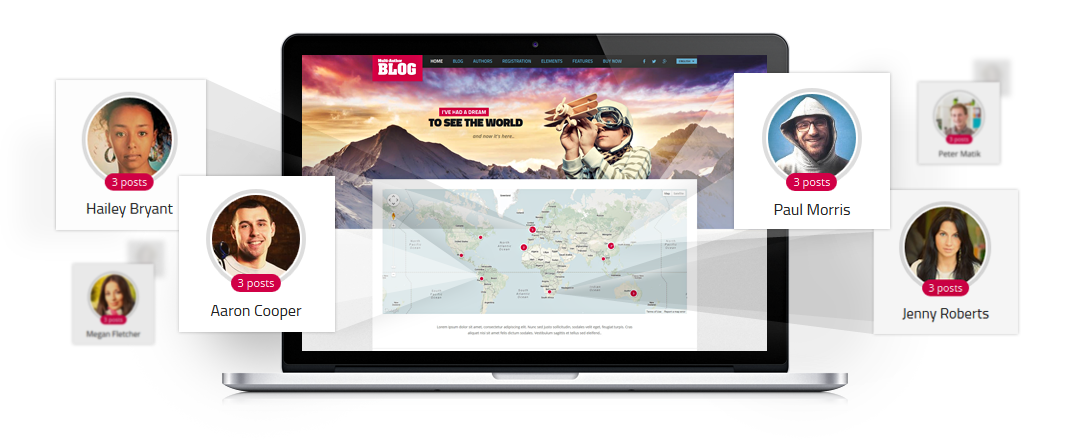 See All Places Which Authors Write About
Google Map element will show all posts with address automatically and can filter them logically in accordance to page content.
Author's Personalized Blog
Registered users have ability to customize their personal blogs. They can set their custom background of the page, they can write anything about themselves and put anything they want into their profile via WYSIWYG editor.
If author doesn't have any posts yet, you can set a custom content for him as a welcome page and separated welcome content for public visitors.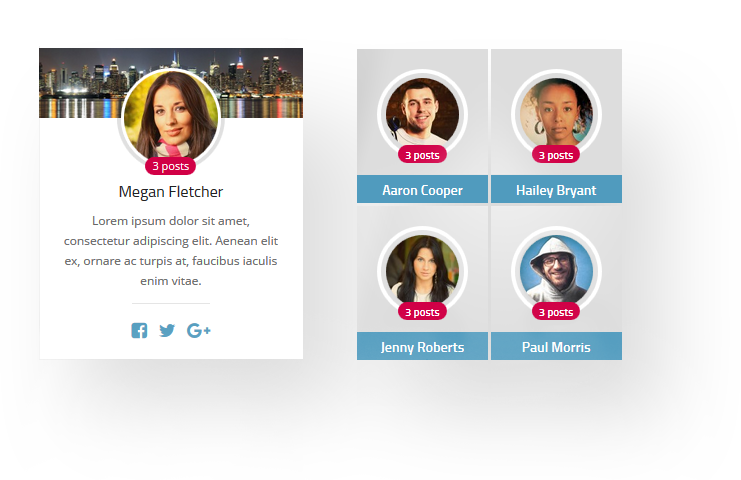 Showcase Your Authors Easily
With Authors Element you can easily display all authors of your website including your admins. You can determine which ones will be displayed and you can set their order by name, count of posts, registration date or random. There are many other options for element with which you can enable or disable author's background, avatar, posts count, bio and social icons. Authors can be displayed in box or list layout.
With Blog Authors Widget you can easily show any author in sidebars with some display options too.
Responsive Design
WordPress Theme is 100% responsive and works great on all devices. Customers can shop online using their mobile phones, tablets, laptop and desktop. Whole website will adapt to screen size automatically. Theme was tested on many different modern and also older phones and tablets such as iPhone, iPad, Android and Windows devices.