Citadela Directory is the most comprehesive listing plugin for Gutenberg in the world. Today I'd like to show you another amazing feature that you can use on any website. It does not have to be a true "listing" portal. Your possibilities are endless.
Today we talk about the tourist segment. Can you argue that at the time of the lockdown? Now is the right time to improve your site.
Let's say you're making a hotel website, why not show interesting information around the hotel area? Hiking trails, bicycle trails or walking routes.
Are you building a tourist board website? City website? Travel agency website? I could continue forever.
How does it work?
Citadela uses a well known GPX format that you can download from your mobile or GPS device. Upload it to the Citadela Directory and you're done. Your route will be shown on the map. You can categorize routes, set filters by difficulty, add images or description. It's really up to you. To see it live feel free to check our Citadela Travel Layout.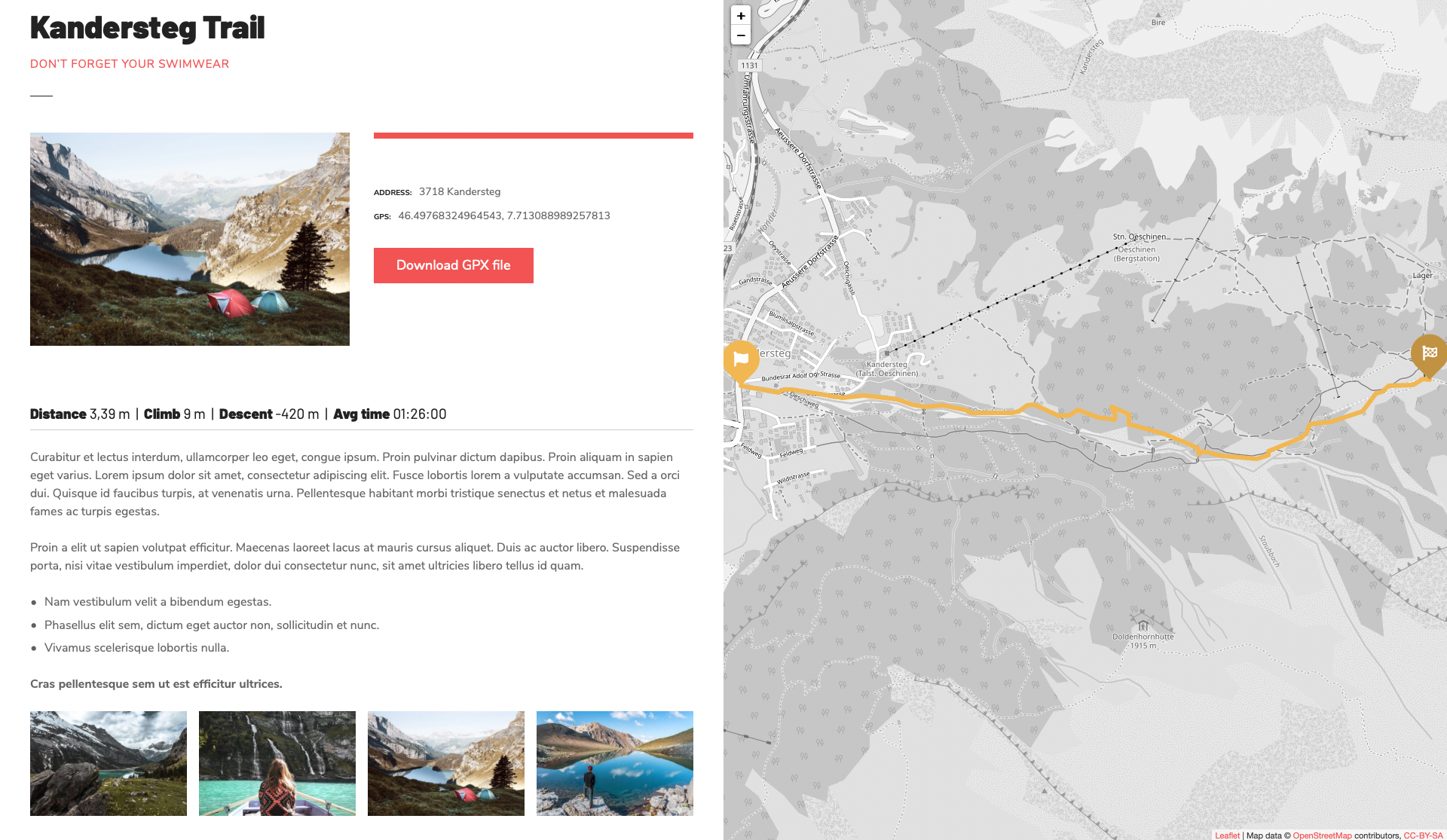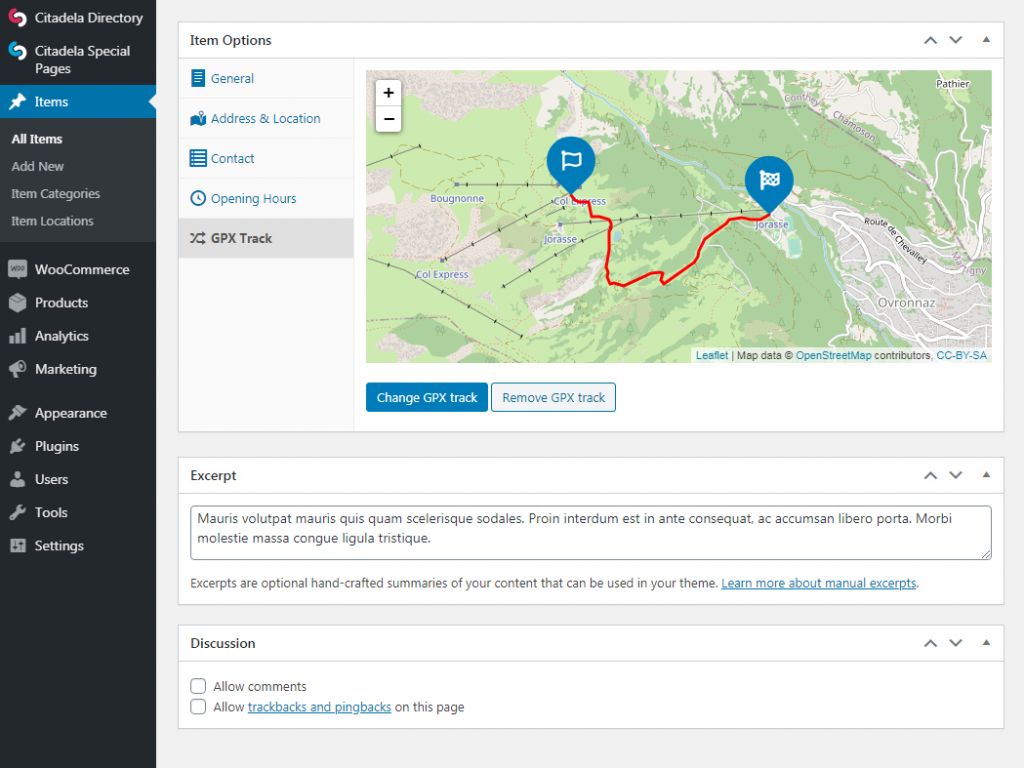 You can add GPX data to each Item. In the Item Options section, you will find the GPX Track tab.
Citadela is a true universal solution for any website. You don't need to build a "yellow pages" website any more. You can use Citadela to create any business or personal website.
I hope you like this feature guys. Feel free to post your website in the comments below to showcase others your creativity.