Citadela is the most universal theme we have ever created. Learn how to create a review website with the Citadela theme and Citadela Listing plugin.
The great thing is that Item Reviews in Citadela Listing work similarly to WooCommerce reviews. They use standard WordPress comments and extend them with review functionality. Nothing new to learn. Just use it as usual.
The following Citadela features will allow you to easily "replicate" the Trustpilot website using the Citadela theme:
Directory Items in Citadela can have any data fields using Item Extension. This way, you can customize what information you would like to include on the item detail page.
Using Citadela Listing special pages, you can design your own directory item page layout.
Users can register for free and add their directory items.
You can create premium packages that you can sell to these registered customers.
Visitors can review directory items.
Here are some examples of how Item Reviews work in Citadela Listing: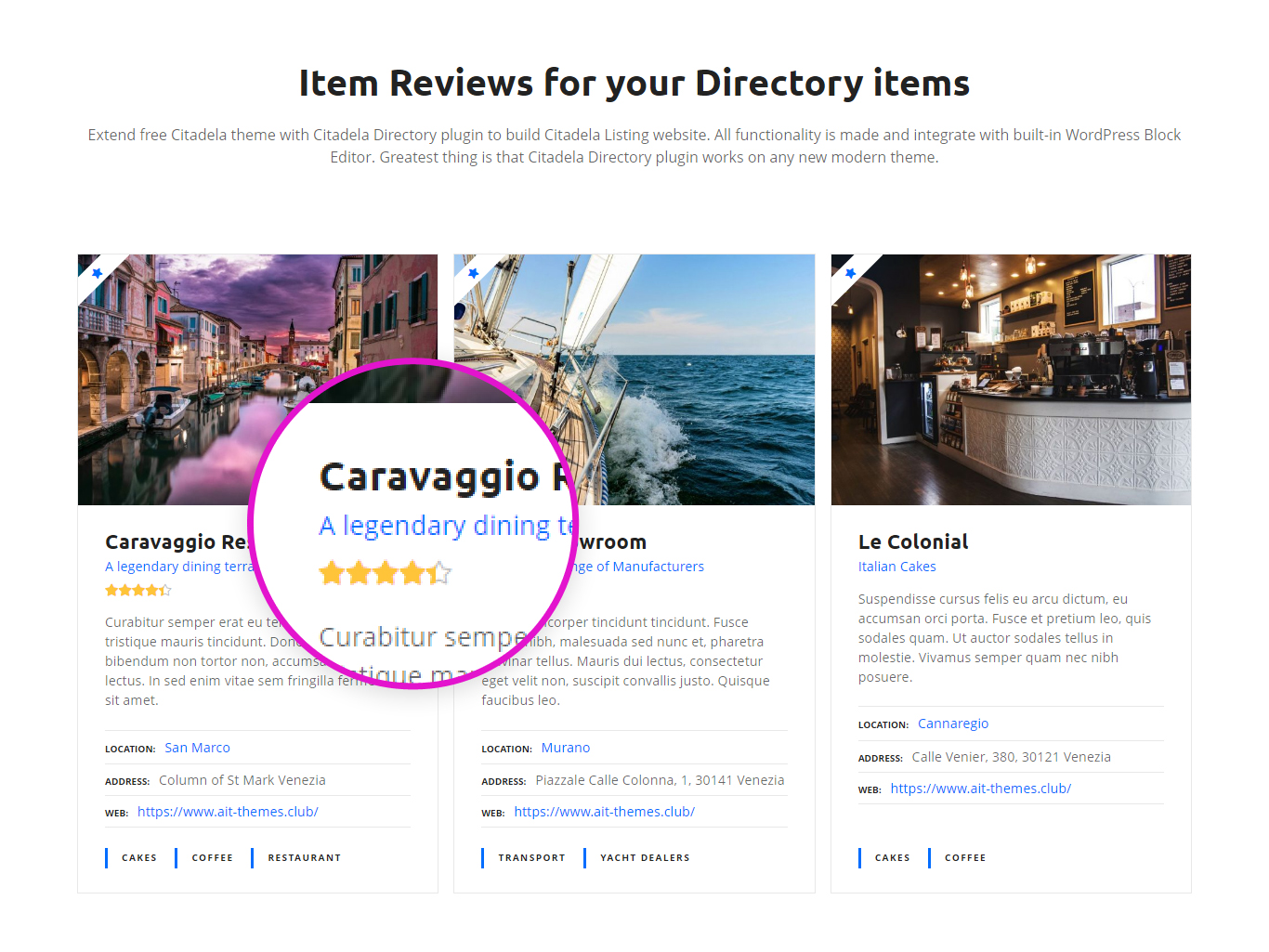 Review portal is just a small example of how universal Citadela is. Citadela theme and plugins are simply the best Gutenberg solution out there to create any website, SaaS or portal.
If you haven't rated us already, please leave us a good rating on Trustpilot. It's a small thing you can do to help our business grow.