Layouts for Citadela products allow you to import demo data for your website as they are presented on our presentation websites.
Available layout packs will be continuously updated on our website: https://www.ait-themes.club/wordpress-themes/#citadela
How to import Layout Pack
Log in to your account and download wanted Layout Pack via following url https://system.ait-themes.club/layouts/.
Downloaded .zip file can be imported to your website via Import Layout option available in Citadela Pro plugin. Simply upload zip file and all data including images will be imported.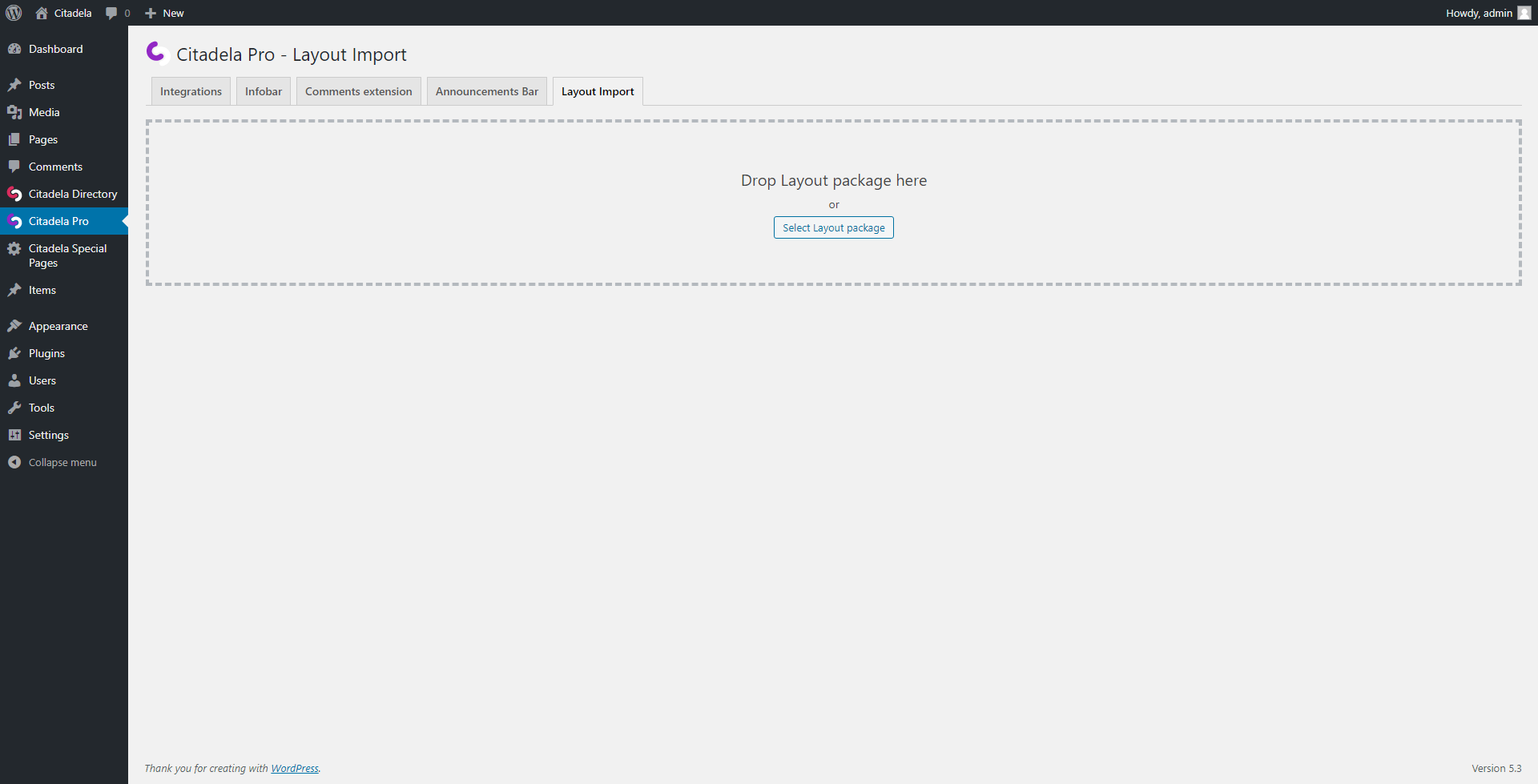 close
Are you using free version of Citadela Theme without Citadela Pro plugin?
In this case, use please default WordPress Importer tool via menu Tools > Import > WordPress and import only single file content.xml from downloaded Layout Pack zip file.
Citadela Theme Layouts are not compatible with AitThemes based on Ait Framework2. You will not be able to upload them into older themes.