Regular updates are being issued and customers often ask if there's any good reason to install them. Why do we issue small updates every week? Wouldn't it be better to issue one "big" update once in a while? Why there are so many changes in their WordPress themes?
Update WordPress theme for security reason
The most important reason for upgrading WordPress theme is the security. There's wide variety of websites built on WordPress. Small business sites, magazines, blogs, huge e-commerce portals… Different types of websites with diversified content.
However, it doesn't matter if you have simple online presentation or big online store. Security is the key for every web owner. There are sensitive personal information about your customers and their purchases received through your website, you're issuing invoices and process whole lot of other date which need to be protected from alteration and misconduct.
There are also many other threats like for example malware installation to your website. Such malware can modify website's code and change your login information. In other words, you'll lose access to your website altogether.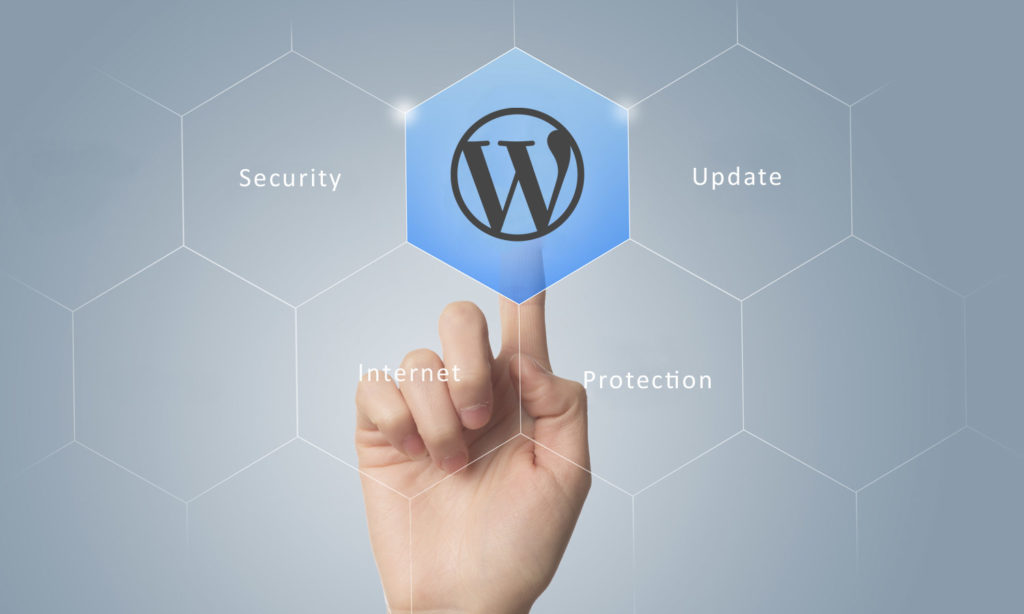 The only way how to secure WordPress it to upgrade WordPress theme.
Fresh WordPress improvements are constantly being released, as well as bug fixes which significantly reduce potential security threats. These may or may not affect our themes, depending on the nature of new releases (they could be just small changes of functionalities or visual display updates.)
One of our main goals is to always make sure our WordPress themes are compatible with the latest version of WordPress. In order for our themes to work well, we need to incorporate all changes that latest WordPress upgrade brought.
close
It's much easier to prevent security issues than to remove viruses and to fix the website after it's been attacked. This is why you should always update your WordPress theme in time – IMMEDIATELY when the new update is available. Regular upgrades are essential.
Upgrade your theme to increase website's reliability
WordPress themes updates are not only about the security. They're also about the reliability of your website. Each update includes bug fixes necessary for smooth running of each website. It's a regular maintenance of WordPress themes. The same way your car needs to be serviced and its oil needs to be changed regularly, your WordPress website needs a good care and regular upgrades too.
Keeping data up to date
As we're mentioned above, regular updates are the key. Each update includes some kind of data actualisation. Always install updates chronologically, in the same order they've been released. The worst thing you can do is to leave your website untouched for some time and than to allow one time update. It's almost certain that you run into trouble with compatibility with the latest version of your WordPress theme.
Upgrades bring new functionalities
We listen to our customers and users of our themes and we're doing our best to introduce improvements and innovations of our products. This is just another good reason to upgrade your WordPress theme. Thanks to the actualization, you'll get new functionalities as soon as they become available. You can enjoy new functions integrated directly into your WordPress theme or extensions of existing plugins.
The most simple way how to update WordPress theme
If you're working with WordPress themes, I'm sure you've tried to update WordPress manually. It's not difficult, but you need to download and upload files through wp-admin or FTP, which is time consuming.
Because we know that the time is precious, we wanted to simplify and speed up this process. We've created Ait Updater plugin that saves our customer's time needed to install updates. The way how to install updates has changed radically. Admin of the website doesn't have to update WordPress manually any more.
The main benefit: All updates are being installed via Ait Updater plugin automatically. The only thing you need to do is to click UPDATE 🙂
What's even better is that AIT Updater is available for free!
Another advantage of automatic WordPress themes update is that you don't need to watch out for the new version of your theme. Ait Updater will let you know whenever there's new update available by displaying a notification in your WP-admin.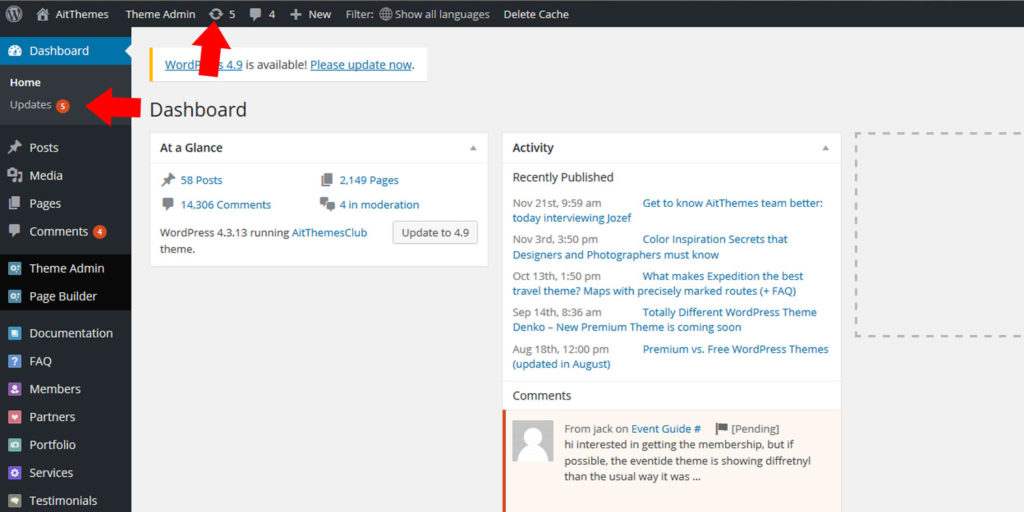 Our New Update Newsletter will tell you what's new
Regular New Update Newsletters will ensure you won't miss any available update of your WordPress theme. There's always a summary of themes and plugin for which the new version or upgrade has been released.
WordPress actualisation
In each WP theme, there is automatic WordPress upgrade pre-set as standard. This is a great functionality. It will download and install WordPress latest version without any need for intervention by administrator of the website. WP-admin will do everything for you.
close
It is possible to turn off WordPress auto update. However we do not recommend to do so without any severe reason as it might significantly increase vulnerability of your website and you risk security infringement!
Keep your WordPress theme updated
Sadly, many web owners underestimate the updates. They don't pay attention to them until their website gets into whole bunch of problems. Updates are often a very prompt response to new security dangers and fix identified bugs. Improvements and new functions they bring are also worth mentioning. WordPress users who ignore updates miss out on all news and innovations too. WordPress as a web-building platform itself, as well as WordPress themes are evolving to keep track with the latest trends and technologies.
To make the process easier, try out our Ait Updater plugin. You won't be bothered by regular updates any more as they will be smooth and fast. All you have to do is to click the update button. It'll only take one second and Ait Updater will do everything for you.
Regular upgrades of your WordPress theme are the only way to ensure your website's security and reliability. They will also bring you all available enhancements of your theme.
Has your Membership expired? Do not hesitate too long before you renew. The security risks for your website rise everyday. Renew your membership now and get access to all regular updates. Better be safe than sorry.
Renew Membership