If you are reading this post, it means you are selling products or services. Here you will learn how to create a price quote using the Gutenberg editor in WordPress. Citadela Blocks plugin includes many valuable custom made blocks that will make your life easier. One of them is the Price Table block. Let's see below how it looks in Gutenberg.
You will learn how to create the Price Table to present directory subscription packages and any other prices, such as web design options for your customers.
Price Tables feature can be helpful for any website. No matter what kind of services do you sell, you need to present sufficiently clear. It is crucial to make the visitor a customer.
Best practice
So let's look at the theory first. It speaks to how to present the price offer of packages of products and services. The price table compares the offered packages.
Therefore, it must be clear, simple, but at the same time, it must contain the essential functions of products or services. It is these functions that should be the key in the customer's decision-making. They have to talk clearly about what each package contains and what the differences are between the boxes.
Price quote design
Users are interested in what they will get for their money and decide on the product or service that most cover the demands on functions. At the same time, it is at an affordable price level.
Listen to the user what they are asking before purchase. Make sure you have understandably written Price Table. Undoubtedly, in addition to the table's content, it is necessary to dedicate time to its design.
In conclusion, the main idea of Price tables is simple. They are used to nicely present various packages side by side for your customers to see the difference. Therefore, the price table should include a big title, price (obviously), list of features, and CTA button.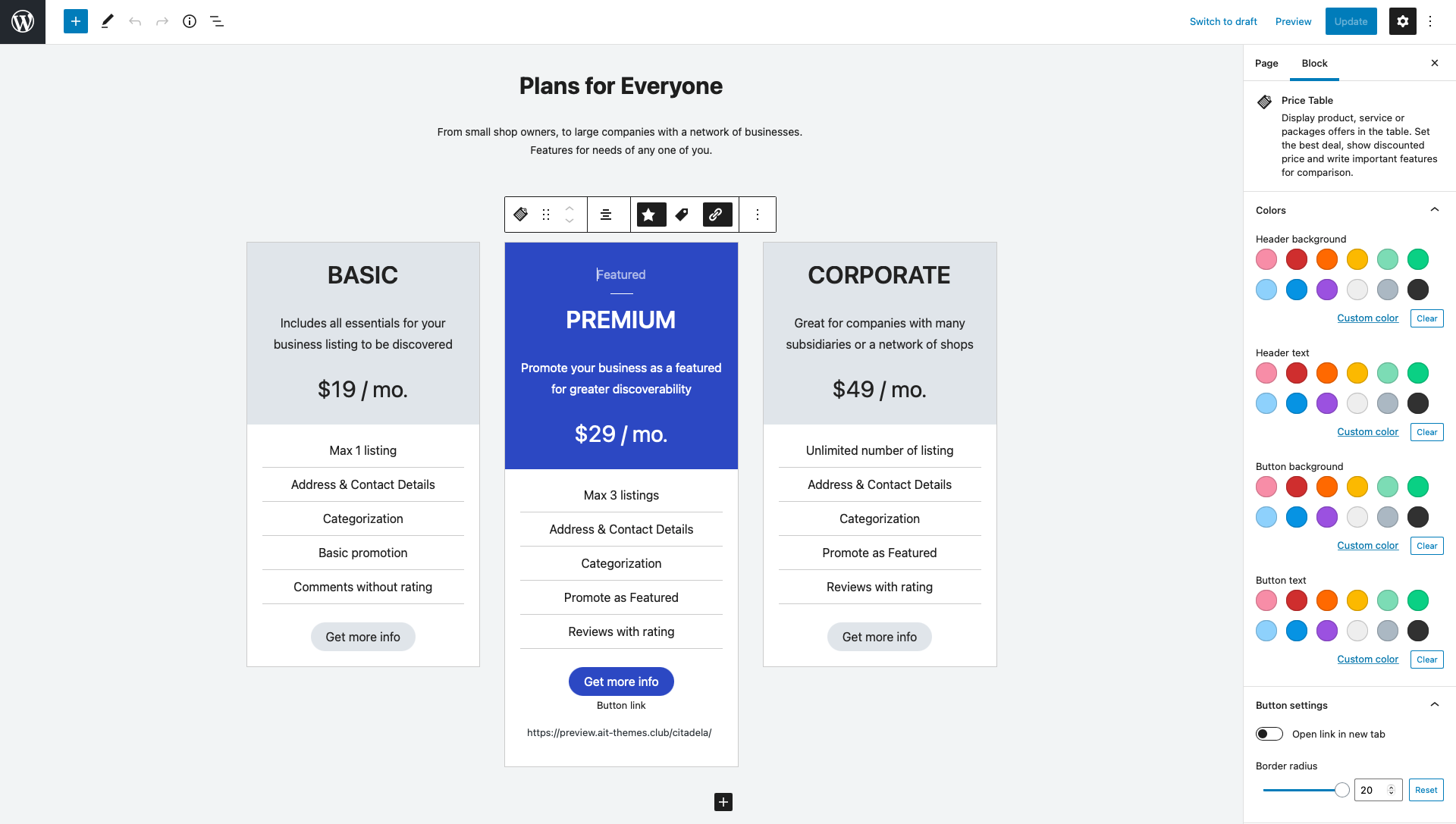 And this is how it looks on the live website: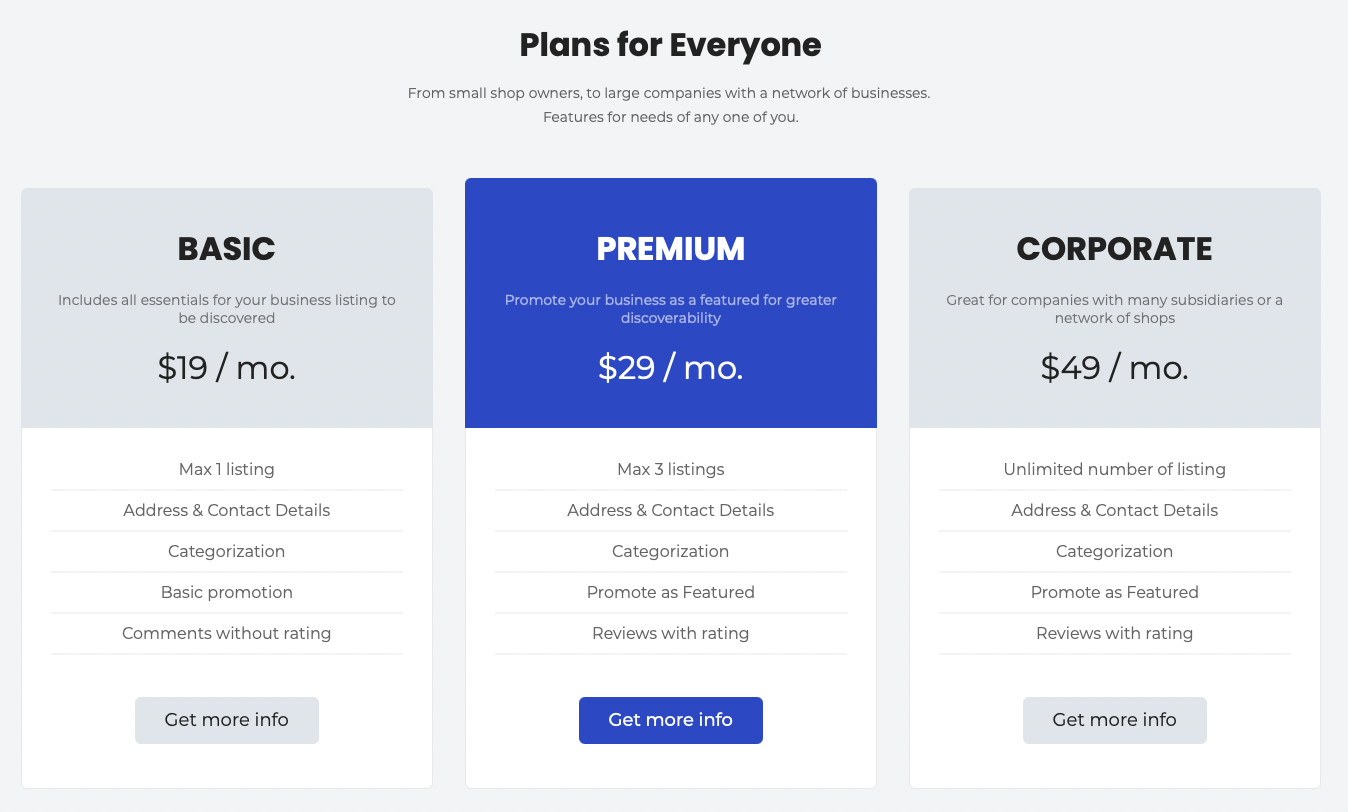 If you wish to learn even more about Price table block, feel free to head to our online documentation.
What are other blocks you would like us to add to the Citadela Blocks plugin? Please let us know in the comments below.