Opening Hours block for Gutenberg editor is worthful for all business websites that need to display operations time. It is easily manageable. Not strick input data predefined. It means you can adjust the kind of opening hours to your need. Display them as you need. For one day you can put more hours range. In case you have a lunch break. So you can display the morning hours and afternoon hours of your operation time.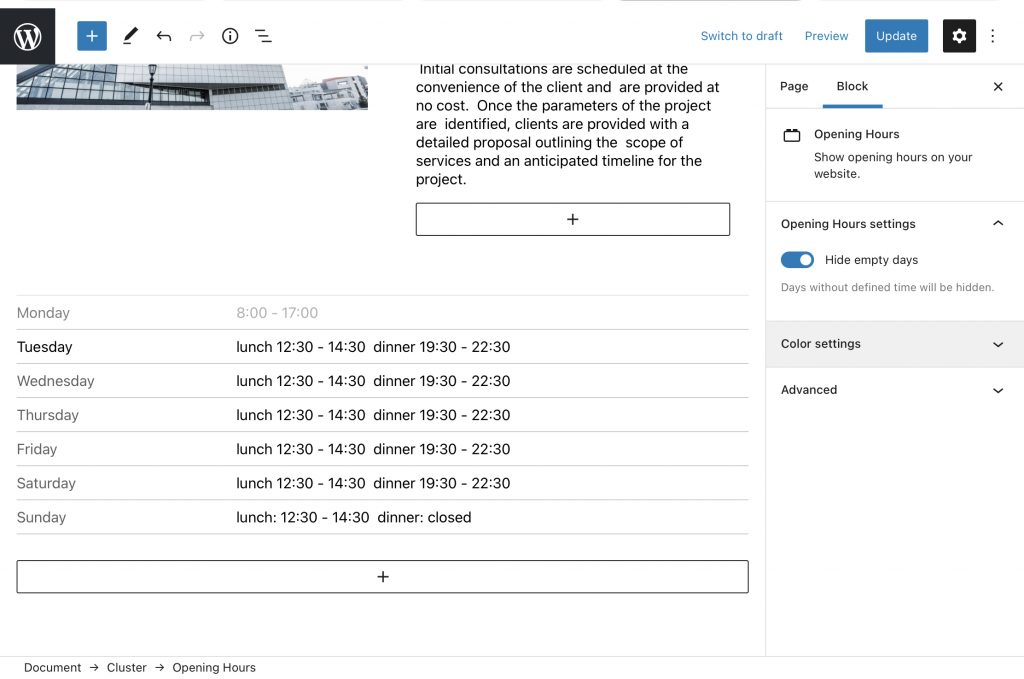 One of the valuable blocks you can use on your website is Opening Hours. It is fully customizable and universal. It doesn't matter how your shop or company is open. You can configure it to match your needs. The Opening Hours block is intended for classic web presentations of companies, non-profit organizations, institutions, etc.
Opening Hours block si part of Citadela Blocks plugin. The plugin includes a set of valuable blocks that are not available in WordPress core. The plugin is fully compatible with all 3rd party themes, which means you can also use other block-based WordPress themes.
What's your opinion on documentation?
Please navigate to Opening Hours block in Gutenberg WordPress documentation for more technical details. Let us know here below in the comments what do you think about this documentation. How do you like it? Do you miss there some more information?
It's effortless and straightforward to use: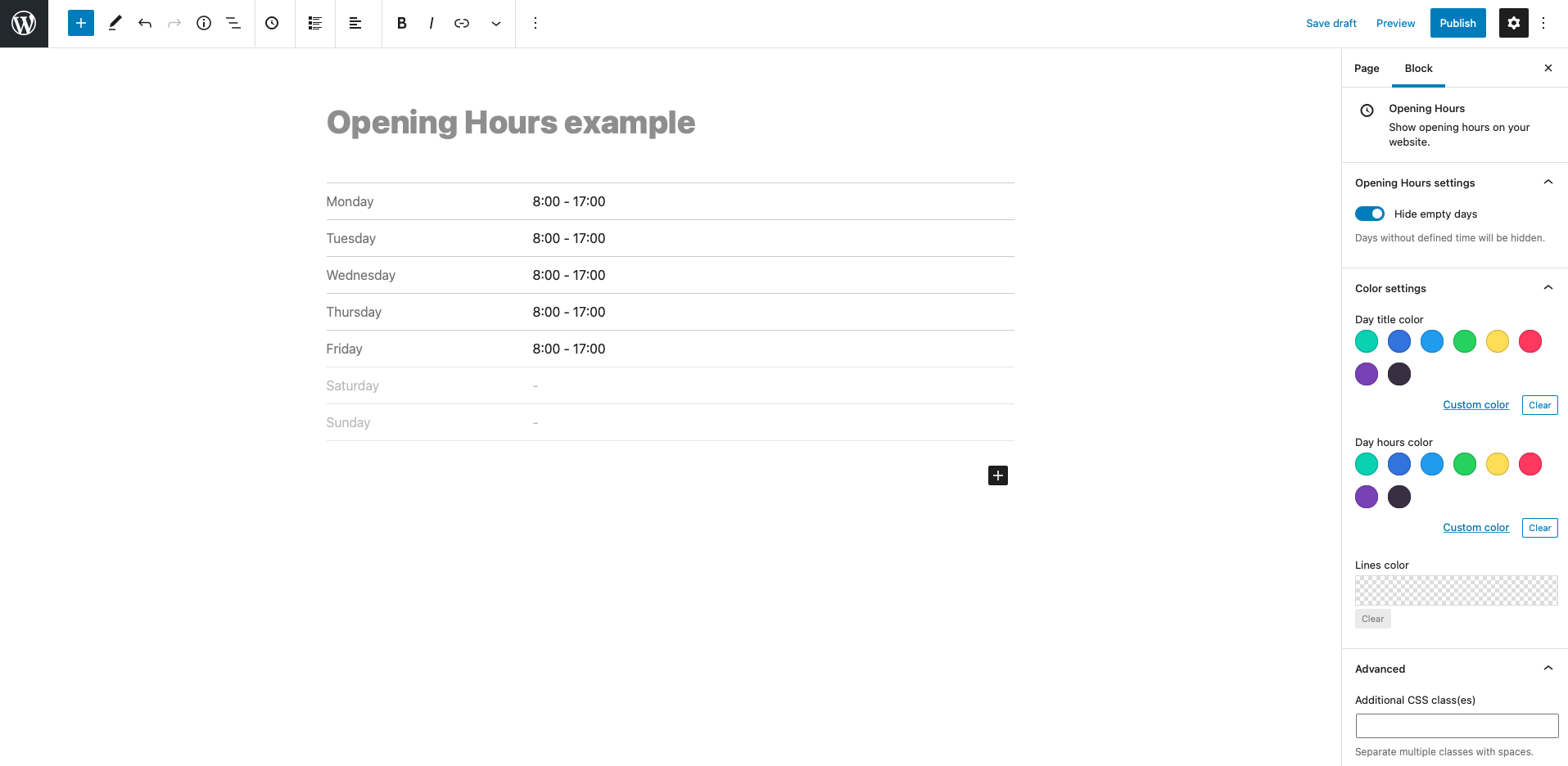 And as you can see on the following snapshots, you can display it in many different formats:
I hope this block will be helpful for your project. If you have any recommendations on what WordPress block we should develop and include in the Citadela Blocks plugin, please let us know. We will do it and release the update FOR FREE.