Branding is essential for every business, period
Whether your goal is to become a household name, to have a business recognized around the world, or to simply make waves locally, you need to build a unique brand for your customers and new customers to identify with.
Although it is tempting to try to do so, you can't build a brand around the same tired stock photos that are being posted by others in your industry. (This is especially true if customized, branded photography isn't feasible, yet.) Free stock photo sites provide reference imagery and photography resources for millions of startups, apps, and small businesses.
To Be Unique Images Are Essential
What are you supposed to do? What's the alternative?
We know getting a series of professional photos shot every time you update your website, blog, or social media isn't practical or feasible. So you're probably thinking that having no images is better than having the same imagery other people are using, but don't make that fatal mistake! Images are a necessary tool for developing your brand.
There is an economical alternative. Icons are an easy way to bring your own creativity and brand identity to the forefront of your website. The more unique your imagery, the easier it will be for your customers to remember your business and recognize you when you're up against your competitors. We recommend implementing a unique icon set to cultivate an image which sets you apart.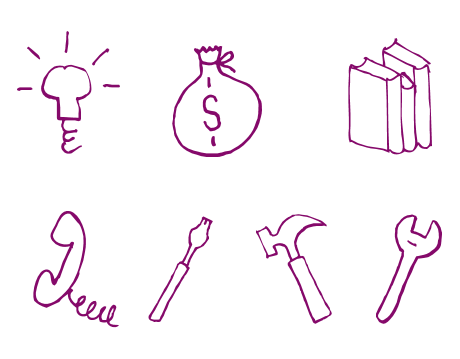 Custom icon graphics can help you send the right message
Icons are incredibly diverse. There are options for brands who want to be seen as sleek, sophisticated, and modern or energetic, playful, and creative. You can clearly convey either message with well-chosen iconography. Icon sets are remarkably versatile. You can use icons and symbols for navigation, business concept illustration, or anything else.
Imagery of various types is essential to developing your brand, and can help you maintain your brand consistency. It's important to maintain your branding image, especially as your business grows.
Marketing and branding experience expert Susan Funelius from Ask Your Target Market shares several examples of familiar brands who consistently represent their company well. Tiffany and Co. is one business she mentions as being exceptional at implementing quality brand experiences and imagery. Their products, stores, packaging, and more all convey their brand message of luxury and quality.
So What Is Brand Imagery?
People respond to imagery. Brand imagery, in particular, is the name for the elements which make up a consumer's association with a brand. It could be a package, experience, a smell, a feeling, a taste, or something else. These things may be unique to every consumer, but by putting effort into maintaining consistency of the elements you can control, you can take steps toward ensuring people think your biz is just what you want them to. (Example: Tiffany & Co would be upset if people began coming in expecting a Mcdonald's-like experience.)
You, too can use images and icons to mitigate client expectations. If someone went to a toy store location seeing a hot meal, they'd be disappointed. Make sure your clients know what to expect from you, and they'll be more satisfied! You can also boost your brand visibility with icons by changing your icon set to match your brand colors or your logo.
What's the Best Way to Brand Visually?
The easiest way to efficiently and cheaply customize artwork is to find editable vector images you can change the size and color of. This approach makes the process simple. The variety of images available will ensure you can find something unique for your website.
If you're not sure where to look for icons, InfoDiagram.com marketplace offers the largest collection of creative vector icons available online for PowerPoint. That's right, PowerPoint! With this common tool you can modify the color and size of any icon and export it easily for use on your website.
InfoDiagram offer icons for every industry sectors, as well as ones for general website navigation. Since InfoDiagram team values the variety that exists between visible brands, they offer many business looks for every set. That's the reason that icons range from sleek and modern for sophisticated businesses.
There are also creative icons with more artistic elements for businesses focused on playfulness or preserving hand drawn or water color inspired creativity.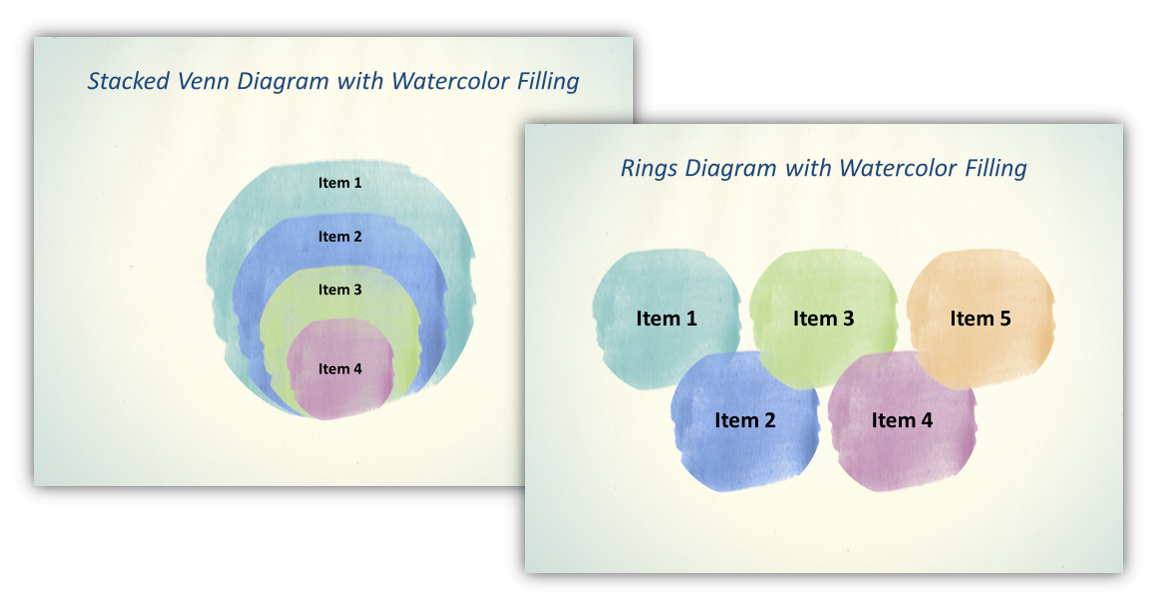 Choose Icon, Adapt it, and then Export for Your Blog or Website
The good news is that once you find one icon set you like, you can use them again and again by using different colors. The icons can be easily exported from PowerPoint and added to any page or blog post.
PowerPoint makes it incredibly simple for folks who don't utilize Photoshop or other editing software to modify image color, sizes, and more! Plus the vector icons stay razor sharp even after resizing, unlike bitmap symbols in PNG or JPG formats.
Symbols Are a Universal Visual Language
Symbols are recognized universally. That is why you put so much effort into picking your logo. Thankfully, the process of choosing your icon set from the collection doesn't have to be as laborious. Here are a few of the most popular categories to help you get started:
More Information on Branding
For more information on branding, and how imagery can help you build a cohesive brand and guest experience on your website or in other multimedia projects, check out these articles from industry experts:
This article was written by Peter Zvirinsky, co-founder of infoDiagram.com – helping people and businesses with clear visual presentations design. Happy to connect and help via twitter @peter_idiagram.