New fantastic feature has just been released. Our developers and designers did an amazing job making it as straightforward to use as possible. Advanced filters work closely together with the Item extension feature we released just before Christmas.
Advanced filters simply use custom Item information from Item Extension inputs. You have a full control over the filter. You can decide which Item extension field will be and will not be used in filtering. Advanced filters support checkboxes, select and multiselect extension type. Options from these input types are displayed on the Search Results pages as filters using Directory Advanced Filters block which is available on Search Results special page.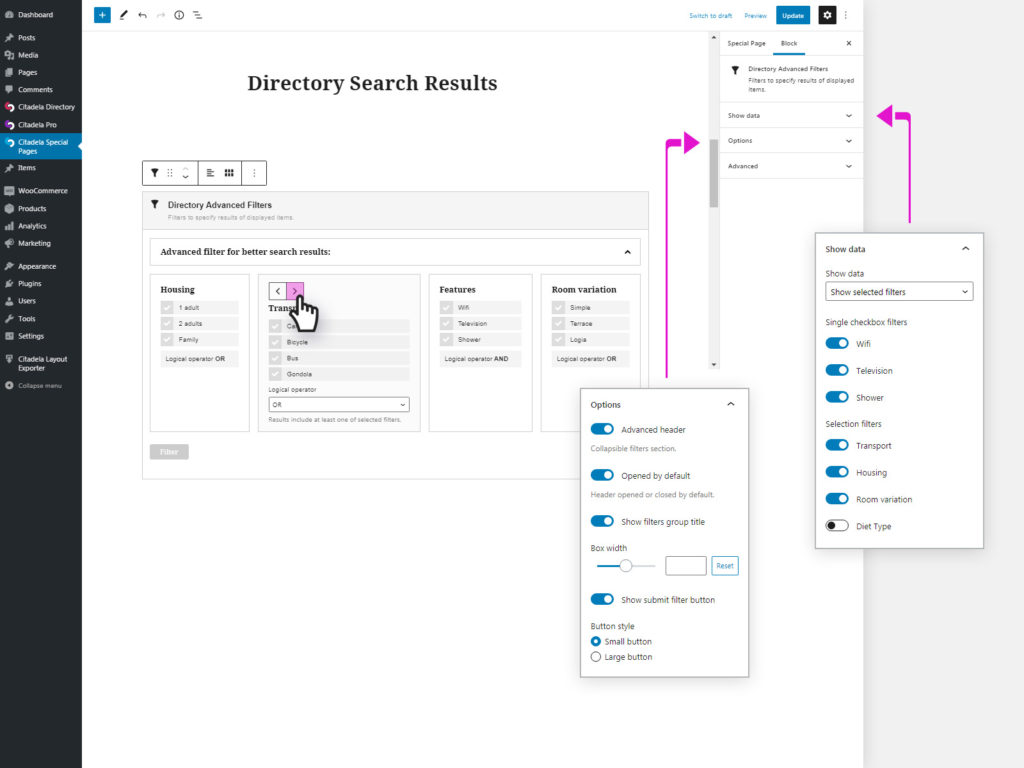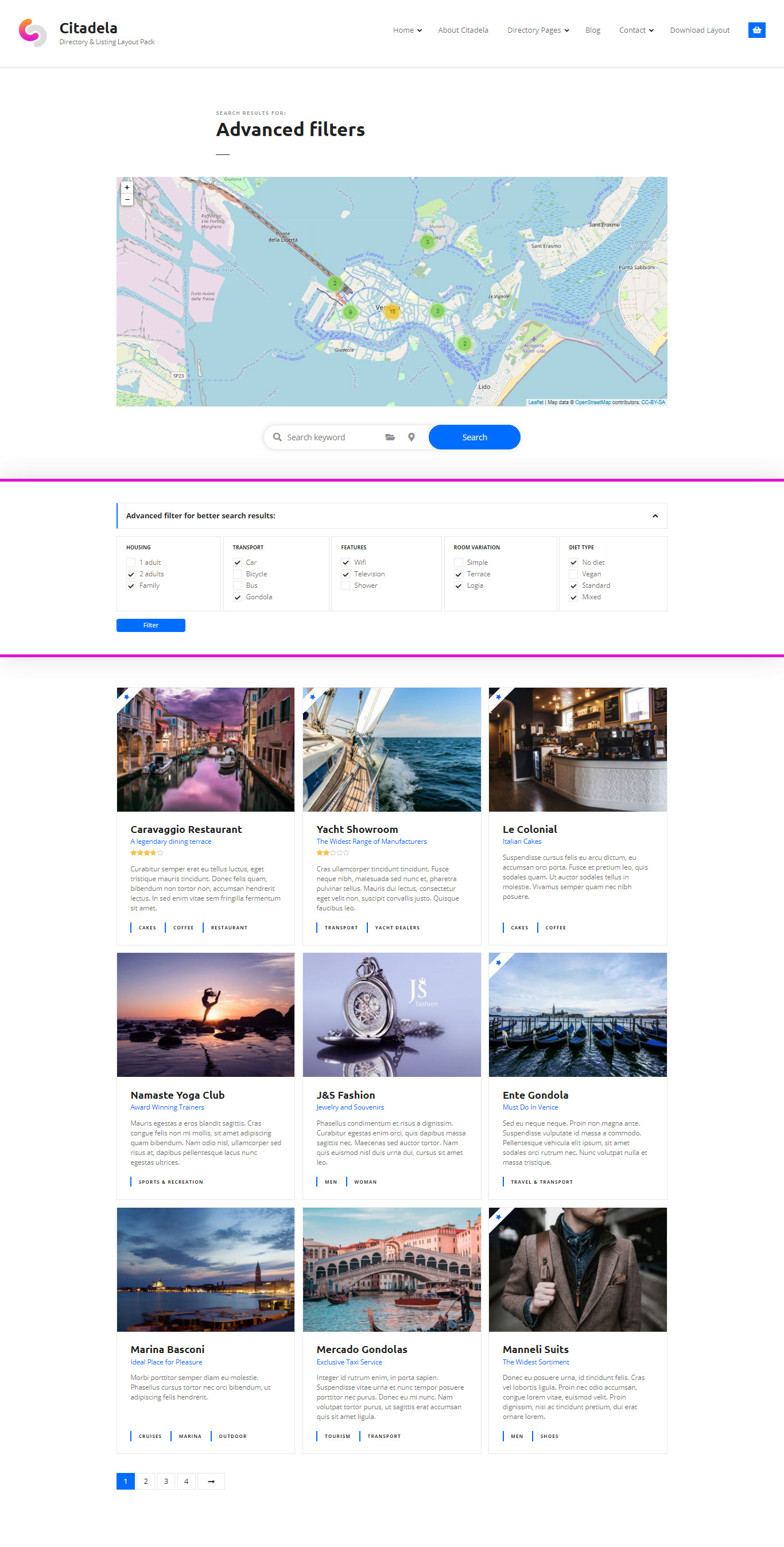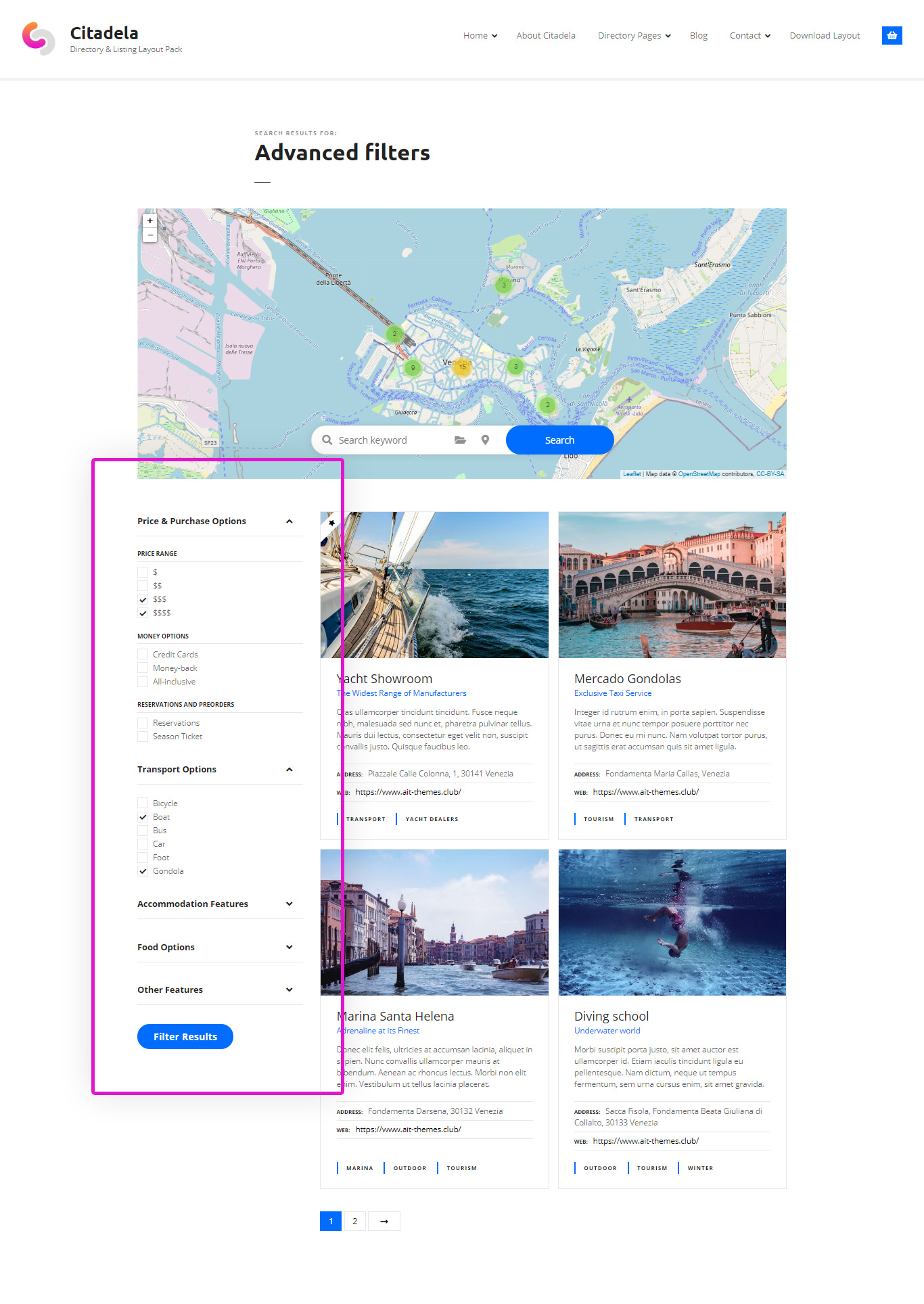 As always, the Citadela Directory plugin works nicely together with the Citadela Pro plugin that allows you to customize the look & feel of everything in Citadela. You can easily customize the color scheme of your filters and submit button.
More detailed information about this feature can be found also in our official Citadela documentation.