New fantastic feature has just been released. Our developers and designers did an amazing job making it as straightforward to use as possible. Advanced filters work closely together with the Item extension feature we released just before Christmas.
Advanced filters simply use custom Item information from Item Extension inputs. You have a full control over the filter. You can decide which Item extension field will be and will not be used in filtering. Advanced filters support checkboxes, select and multiselect extension type. Options from these input types are displayed on the Search Results pages as filters using Directory Advanced Filters block which is available on Search Results special page.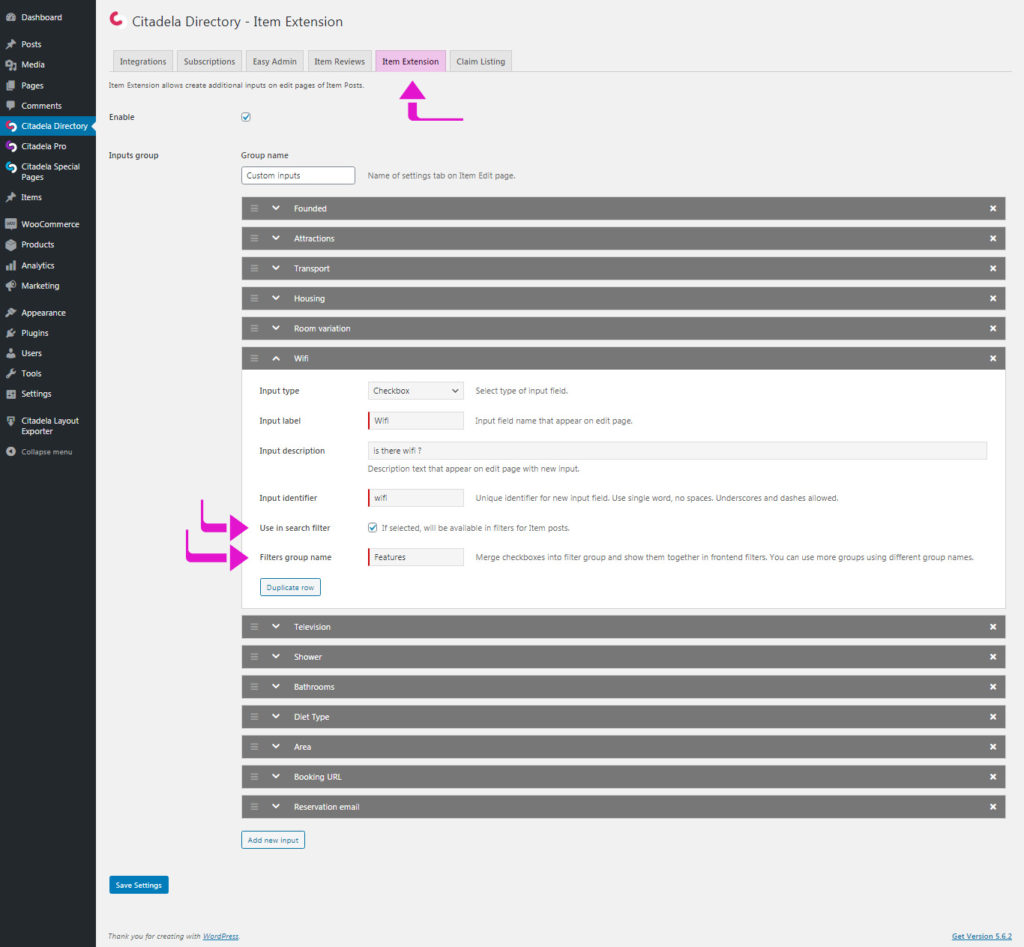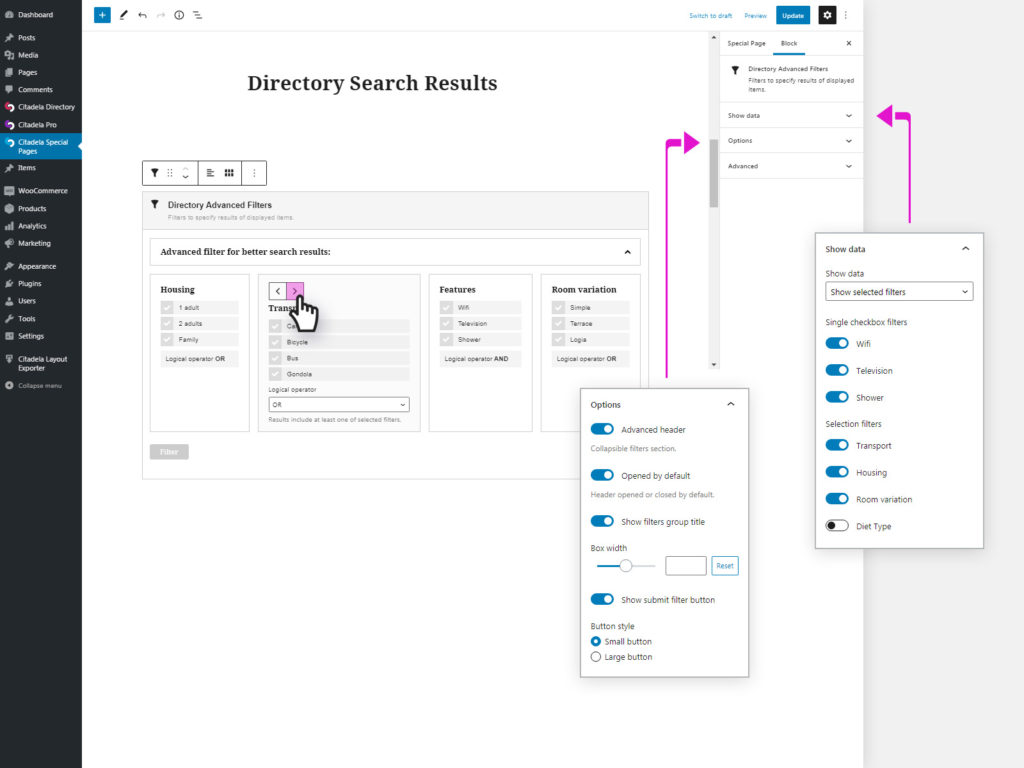 As always, the Citadela Directory plugin works nicely together with the Citadela Pro plugin that allows you to customize the look & feel of everything in Citadela. You can easily customize the color scheme of your filters and submit button.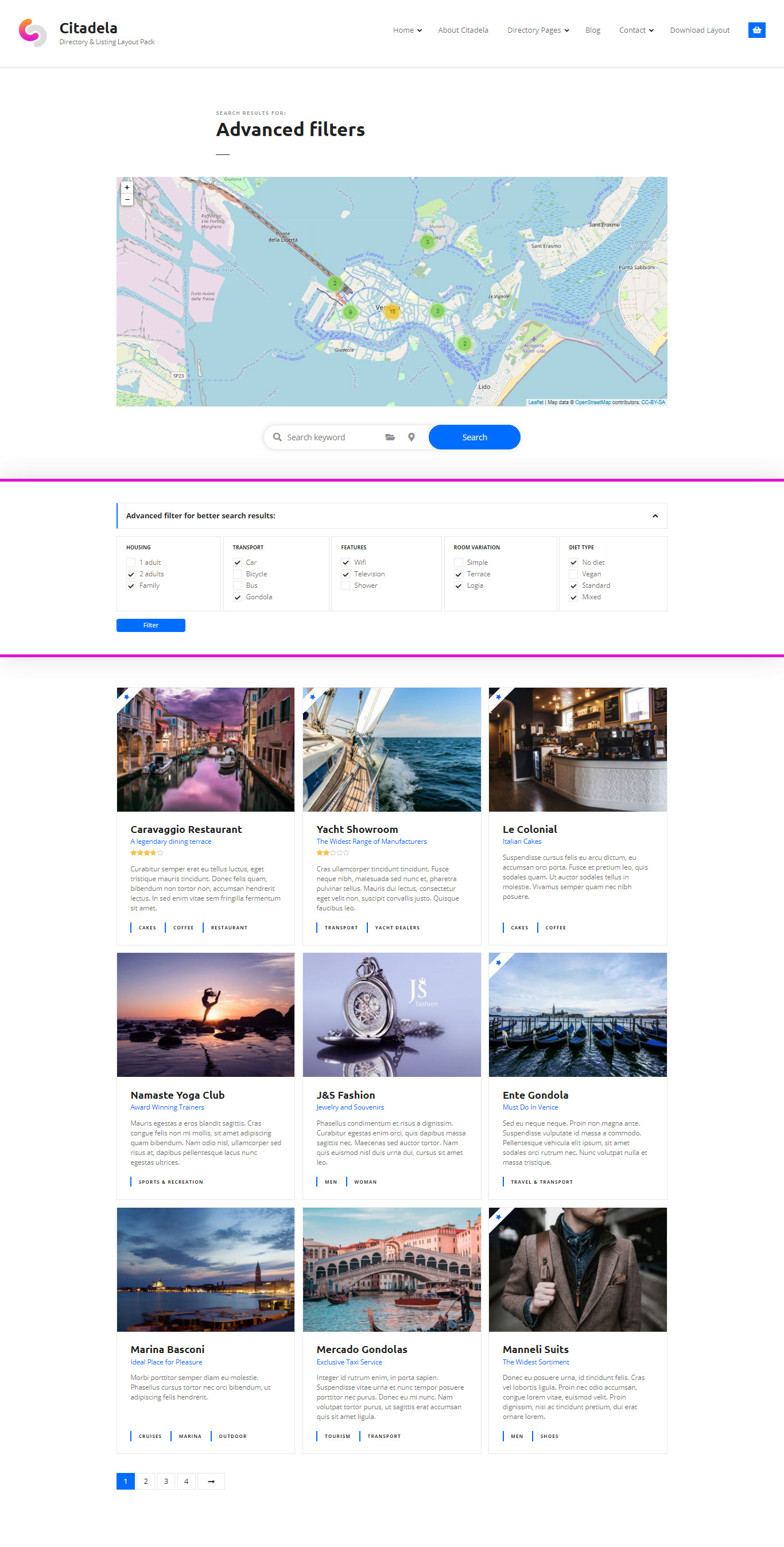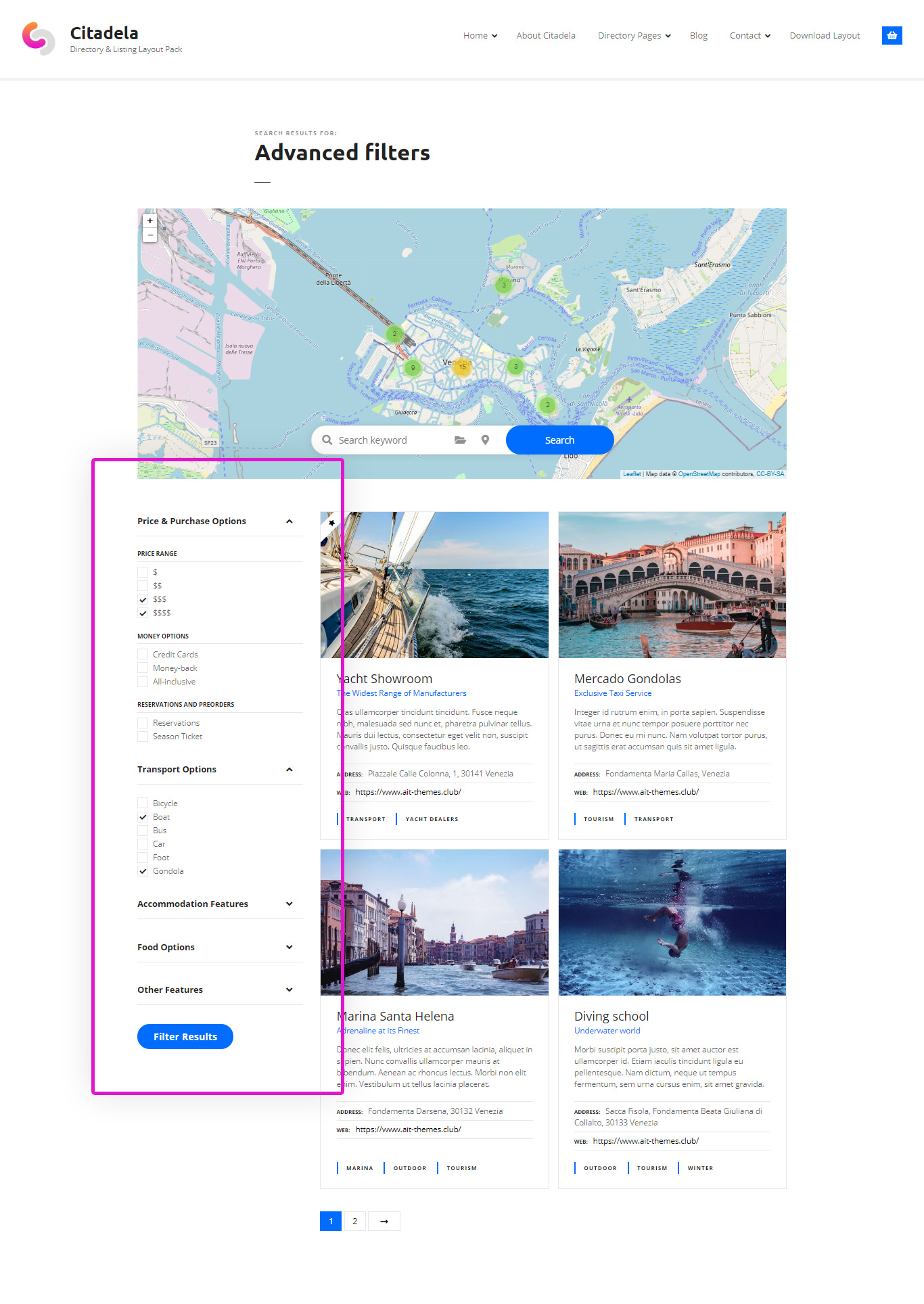 More detailed information about this feature can be found also in our official Citadela documentation.
There are more great features on the way guys. Advanced search functionality is already under development and will be available very soon. After that our 2nd phase of Citadela development will be finally finished and our Lifetime Multi Membership special offer will end as we will introduce brand new Lifetime Single Membership. It's basically the last chance to get Lifetime Multi with this $300 discount. Purchase today as there will be no discount later on.
Join AitThemes Club
Become a member of our club and start using this feature today. You can choose between the following two great memberships:
Full Membership for $99/year
The first one is the annual Full Membership. It comes with yearly access to all products and their updates. You have access to everything we added, and also we are going to release within 12 months from your purchase date. Also, you have access to dedicated support service for 12 months.
Lifetime Multi Membership for just $149. No renewal fees.
Second is Lifetime Multi Membership. It comes with lifetime access to all products and their updates. Also, within this Membership, you have unlimited usage license. This offer will end when the second phase of Citadela is done. Also, you have access to dedicated support service for 12 months. You save $300 today.