WordPress Theme for Campsites
Your new amazing accommodation website. Campsite WordPress Theme is specially developed and designed for accommodation providers, Campsites, Campings, Hotel, Bed&Breakfast, Guest house, Inns, Apartments or Hostel. Sell your available places through your website. Camping booking plugin with availability will serve your website visitors perfectly. Anchor WordPress theme converts visitors to customers.
Main Camping WordPress Theme Features
Anchor WordPress theme will help you make a professional looking campsite website that sell. Increase your website conversion using website reservation system. Visitors can not only see your camping, read about your offers but can also book accommodation directly via your website. Reservation form is connected directly to reservation system in the admin panel of your website. Don't lose any of your customers and save your money spent on consolidator websites.
Show your visitors everything your campsite offers to your customers. All information mentioned below can be managed easily using our Anchor WordPress Theme. Not to mention everything can be managed in several languages as multilingual support comes as standard with all our themes.
Campsite surrounding and history
Camping Restaurant with photos
Online reservation of your accommodation
Special offers that can attract your customers
What to do near-by or Events in your city
Contact information with Google Maps
Staff members, their photos and few words about them
Sell Gift Vouchers directly via your website
Services you offer to your customers. Weddings, free parking or conference room
Rooms or apartments, photos and all important information about room facilities
Over 30 business website elements
Over 30 available elements will help you to create an interesting website. Are you looking for a new staff member? You can use Job Offer Element to add your open position to your website. Is something interesting going on in your city? You can use Events element to present it on your website. You can easily turn it on or off – you have full control over all content on your website.
We've designed for you 6 different homepages. You can try all of them, simply edit or create your own from scratch. Content on your website can be build easily using drag&drop elements. Do you have a special offer that you'd like to present on the top of your website? No problem with that, drag&drop an element there and you solve it in seconds.
Online reservations via easyReservation plugin
Ideal tool for your perfect campsite presentation. Plugin is fully implemented into our theme, fully tested and ready to be used right away. Detailed user guide can be found in the documentation. 100% compatible with Anchor WordPress Theme
You can easily set up rooms you have, number of rooms, various prices, filters and discounts. Automated emails after reservation or confirmation come as standard. Your new website will simply your life and processes. You can also use the built-in message to communicate with your customers. Working with reservation system is very intuitive. Advantage is also the ability to add a reservation over the phone, and you can therefore use the easyReservation system as your in-house system. Plugin is periodically updated with new features.
Sophisticated, flexible and easy to use not only for camping owner or admin, but also to your customers.
You can choose between Free or Paid version. Free version is fully working, you can receive reservations via reservation form on your website. If you'd like to have more features, you can go for a Paid version that includes 13 more useful functions.
Reservation Widgets Available
You can insert reservation form or reservation calendar anywhere on your website. You have full control over your website, further you can decide where you show your online reservation plugin. Why would you want to do it? You can test what place is the best for your visitors. You can test your conversions and build profitable campsite website. Widget Form, Calendar and Search box can be placed using simple shortcode. You can use it in Pages, Posts, Elements, Sidebars or even Revolution slider.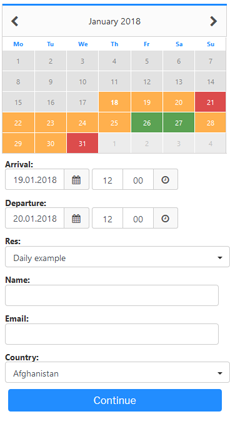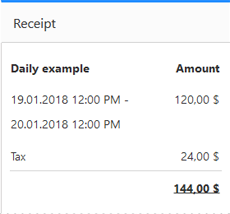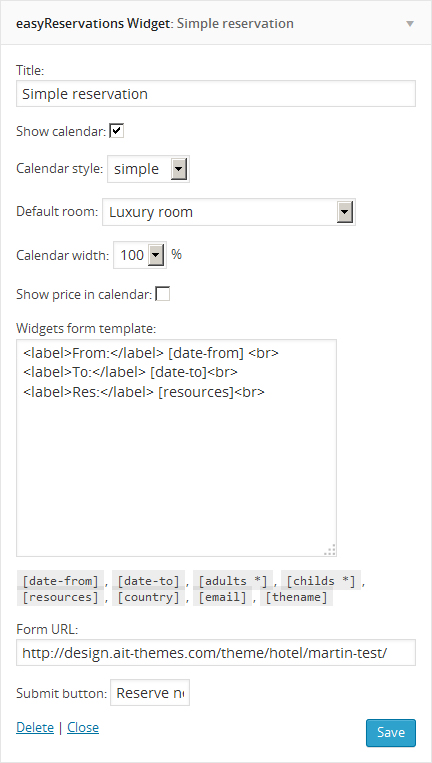 Comfortable Reservation Process
Create your own reservation form that is fully connected to the reservation system. In the admin panel you can create multiple forms with different data sets. You can use predefined Date and Information fields. Let's say you offer a Romantic Weekend for couples. You can create Custom field to order Champagne at an additional price. You can offer your customers more they're expecting.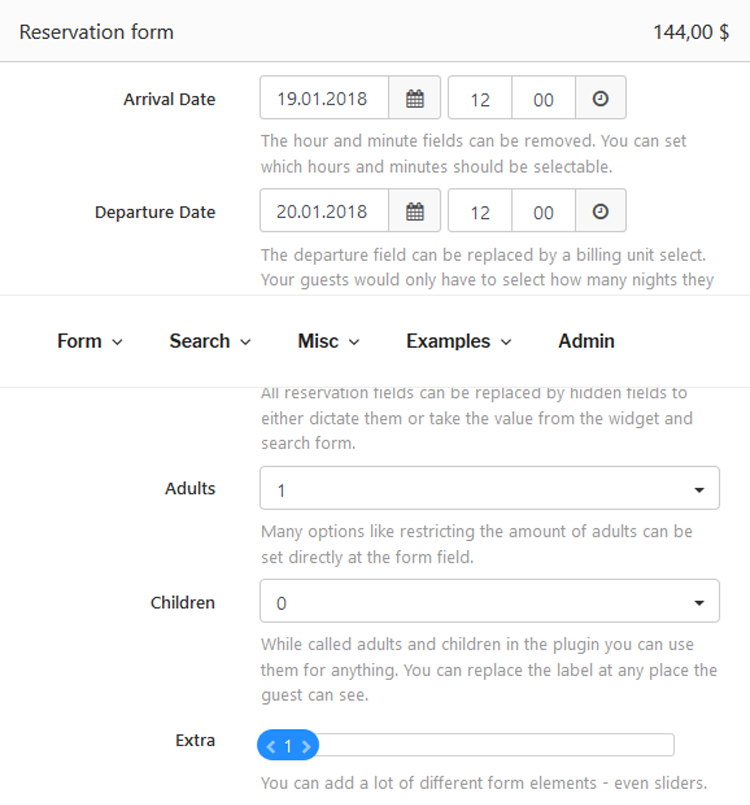 Note: easyReservations plugin is a 3rd party plugin and is not included in the theme package.
Show them your campsite and location!
The best way to attract more customers is to show them beautiful pictures of your camping, restaurant and campsite surrounding. Our experience with our previous accommodation oriented Hotel WordPress Theme confirm that. We've made this campsite theme focused on large photos. You can present them not only in the camping slider but also in individual elements on your website.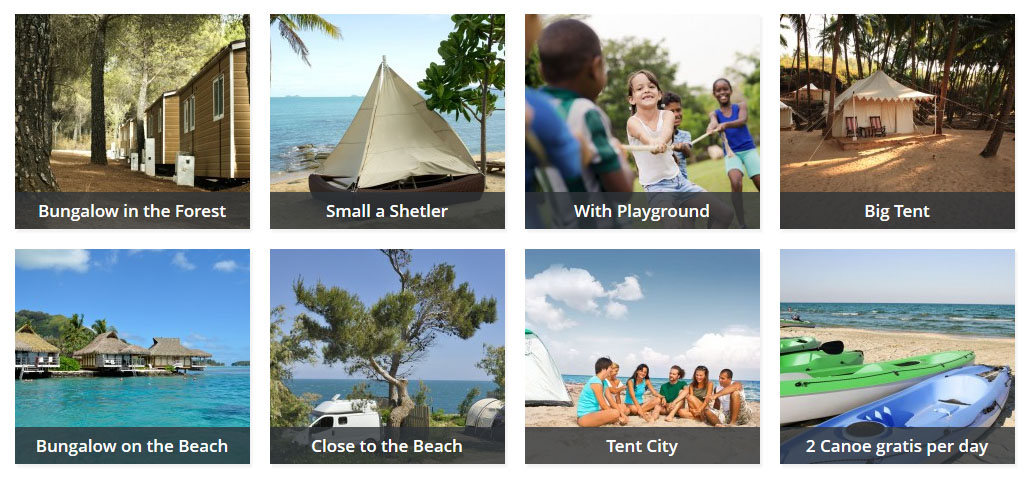 Using Camping WordPress theme elements you can create an attractive portfolio of your rooms and apartments. You can also use video to show your room or restaurant. Add more than one photo to each room and create photo gallery. Add as much information and describe all facilities you have. You can logically structure all that information that will be easily readable to your customers.
Woocommerce
Sell your products online using best e-commerce WordPress plugin out there. You can install the WooCommerce plugin for free and create your online store in few moments. Insert your products, upload images and you're done. Everything that you need to create e-commerce website is included in the theme.
Products on the Homepage
You can display featured products or most recent right on the homepage. Customers can access product details or insert products right into the shopping cart.
Shopping cart can be accessed from every page. Your customers will never get lost on your website. They can go to the checkout page any time.
Responsive Design
Anchor WordPress Theme is 100% responsive and works great on all devices. Customers can shop online using their mobile phones, tablets, laptop and desktop. Whole website will adapt to screen size automatically. Theme was tested on many different modern and also older phones and tablets such as iPhone, iPad, Android and Windows devices.