v1.27
Last Update
November 22, 2018
Compatible Browsers
IE9+, Chrome, Firefox, Safari
GDPR Compliant
Yes, with our GDPR plugins
- Update: PHP 7.2+ compatibility update
- Fix: Social Icons could not be removed
- Fix: Solved problem with multi-site installation with overriding settings in generated CSS for given theme from another site. LESS is now compiled to CSS file stored in wp-content/uploads/<sites>/<id>/css/<theme> directory.
- New: Plugins AIT Updater and AIT SysInfo are now bundled with the theme
- Update: Removed old timthumb resizer
- Update: Updated google maps api
- Update: Compatibility with the newest WordPress and PHP
- Update: Removed 'AIT Dashboard'
- Added: New 'AIT Updater' plugin for automatic updates of AIT themes and plugins. It replaces old updates notifications system in AIT Dashboard
- Fix: admin branding enabled by default again
- Fix: updated capabilities for multisite admins vs single site admins
- Update: New pre-packed plugin 'AIT WordPress 4.2+ Compatibility Fix' for compatibility of the theme with upcoming WordPress 4.2
- fixed: contact and responsive css
- fixed: modal widnow shortcode, notifications shortcode
- fixed: search bar in responsive
- theme moved to www.ait-themes.club
- fixed jquery issues in wordpress 3.7.1
- fixed search not to display html tags
- Added support for woocommerce
- Fixed problem with blank 404 page
- Resolved issue with Header-vertical menu
4 different top navigation options in one theme
Theme includes 4 different top navigation options that allow you create 4 different looking websites with only one theme:
Other features worth to mention:
Fantastic Portfolio, there are many options to customize it, have a look at the following page and subpages

4 completely different top navigation options allow you to create an unique design

Adaptive design works perfectly on iOS and Android devices

Many admin panel options really tells you can customize almost everything No need to know HTML or CSS

Slider on any page, ready and easy to use

Sidebar Mini Slider or static featured image

You can easily Backup all your data and admin settings

Translation Ready easy translation to any other language using WPML plugin. Just have a look at our demo site

MVC templating engine. HTML templates are completely separated from PHP files, you just have to see it

Easy administration only with options you really need

Over 200 Fonts that can be also easily selected in our admin panel

Unlimited color settings for almost everything using our admin panel settings

Everything is styled – tables, headers, paragraphs, images, lists, etc. You won't need to fix it yourself!

Many many Shortcodes for professional looking pages in no time

Shortcodes generator directly from WYSIWYG editor

Widgets ready sidebar & footer

Image & Template caching for better performance

Google Analytics & Google Maps ready

Custom CSS integration

AIT Dashboard - Documentation, FAQ and recent updates accessible directly from your WordPress admin panel

Admin branding allows to you to upload your own logo, colors & texts into admin

White label admin individual admin options can be turned off using config.php file including AIT Dashboard
And Many More Amazing Features
Each theme includes specially developed features and elements for it's specific segment. Apart from that you will get all amazing business features you can use anywhere on your website. Have a look below for more details.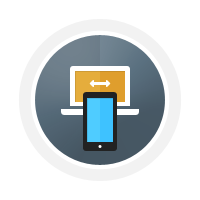 Adaptive Design
Theme has adaptive design that looks perfectly on major mobile devices and tables. Theme will adapt to your smaller screen automatically. Theme is only styled for mobile phones, it is not responsive all the way down to mobile.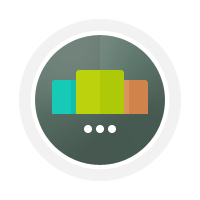 Anything Slider
Simple to use slider is included right in the theme. You can upload background and foreground images, configure transition and other settings. You can create different slider presentation on different pages.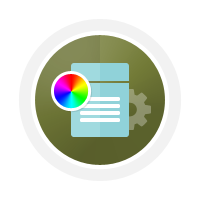 Easy Administration
Easy and user friendly admin panel allows you to do a lot of customizations without knowing any HTML or CSS. Colors, images, widgets, sliders, portfolios, galleries,... almost everything can be customized and configured via admin panel. Final website is in your hands.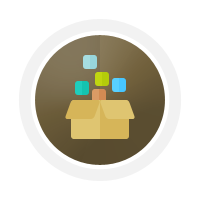 Useful Shortcodes
Many many ready to use shortcodes for professional looking pages in no time. Shortcodes generator can be launched directly from WYSIWYG editor. You can use them on any page to create interesting content.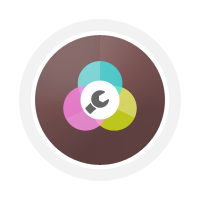 Tools & Accessories
Demo XML content, PSD files and documentation. Everything is as part of the package. Admin branding section allows you to upload your own logo, colors & texts into wordpress admin. Individual admin options can be turned off using config.php file including AIT Dashboard which makes the admin White Labeled.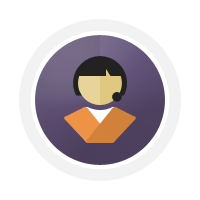 Theme Support
Theme comes with 1 year customer support and after purchase service. Purchase this theme with confidence knowing that we'll always be here to answer all of your questions. You'll also get all updates for free 1 year after your purchase.
This is what it looks like
Who made it happen?
This item was created, developed and prepared for you by the following team of great designers and developers:
Jaro
Monika
Position:
Designer & Front-end Developer
Trusted by amazing people
We build WordPress themes since 2008. See what are our clients say about our themes and after purchase support.
This theme has so many great options, shortcuts and includes, and although some of the features were a bit different than what I was used to in most themes, the support was wonderful. I was a bit impatient but Ivan was able to steer me the right way every time. 🙂
Once again with your theme, and again a 5 stars rating. You listen customers waits. We ask responsive, you make huge update in code. You aways rock, I always buy !
Want to say a huge thank you for your support and great great service. You have been amazing and professional throughout and truly deserve all the success in the future.
Sorry, just gotta keep saying it, you rock! This thing is more fun and awesome to use the more I use it!!
Guys I'd really like to thank you for such a great theme! I've been quite pleased with the theme and support thus far. Thanks again life long customer.
Ivan and the AIT folks are golden! Very helpful support, and always willing to lend a hand.
I recently purchased a theme from you. I wanted to take a minute to tell you it is absolutely the best theme I have ever used. Everything I have wanted to do I have been able to do with ease. I'm so used to fighting themes. This is truly a breath of fresh air. Please keep them coming. I'm assigning you hero status for the rest of today. 😉
This is an awesome theme. Very well designed and quite easy to use. Setup is no problem. So far I've not run into any problems, so many thanks to the developers of this theme.
Do you have a pre-sale question or suggestion?
Feel free to write us your comment.
Other WordPress Themes from Our Portfolio