If you purchased Solitudo or Langwitch WordPress theme on Themeforest, we have 2 news for you:
You can ask for free technical support and receive free updates for the period of 1 year since your purchase on Themeforest. The only thing you need to do is to register on our website using your item purchase code. URL where to log it is on the bottom of this blog post.
You can upgrade your purchase to Business Membership for a deducted price. You'll get access to all brand new themes that are available on our AitThemes.Club website. You'll be also able to access new themes added during validity of you membership. You can use these themes for unlimited websites, also access support and updates for a period of 1 year.
Upgrade to Business Membership or Premium Membership from only $110
Why we moved these 2 themes to our club
Solitudo and Langwitch were our first themes built on our new Ait Framework 2. These two themes were first ones with absolutely unique functionality – built in multilingual support and integrated language translates directly into WordPress theme. Themes also have our own premium Page builder, 30 universal elements such as Portfolio, Job offer, Events, Services, Counters, Countdowns, Price tables, FAQs, Testimonials, Advertising spaces and much more. Themes have bundled Revolution slider free of charge and our own Easy slider plugin, WooCommerce support and work great with Mixcloud or Soundcloud. Themes are fully responsive all the way down to mobile phone, SEO ready and are capable of unlimited colors and style combinations. You can work with these themes easily using drag&drop system, divide&conquer using columns element or create unlimited sidebars using our integrated sidebar element. Easy work for your customers, money saved on plugins and translations.
Quite powerful tool that allows you to create any kind of website isn't it?
Our investment was not only to development and design, but huge amount of money went to language translations. Themes sold several hundreds of copies on the marketplace but then got lost in the forest of other themes as theme sales are not only driven by theme quality or features. Themeforest marketplace is a sale channel with several rules. On our exclusive account we cannot sell the same product on Themeforest and also on our own website. Rules on the other hand does not force us to keep the theme there forever and support it forever. Support from us is not mandatory and we've decided to provide it free of charge.
Sales of Solitudo and Langwitch on Themeforest didn't cover expenses on development and translations, we've decided to move these themes from Themeforest to our own AitThemes.Club website.
Free updates & technical support for a period of 1 year.
For the period of 1 year since your purchase on Themeforest you can access free theme updates and free technical support. After this 1 year period you can continue using the theme of course. If you wish to receive updates and support after that period you can extend this time by purchasing Single License or Business Membership.
Why should you pay yearly service fee?
Long term theme usage is closely connected with periodical updates. New WordPress version is released 2 times a year. Security updates of WordPress, plugins and theme are necessary. Add in Revolution Slider updates and we're talking lot of men hours of work per every single theme. Updates require lot of work for developers, designers and also support staff. We're now talking just about security and maintenance, what about new features and functionality? New language translations of new features, new available languages. That's all lot of work and invested money
It's impossible to compare themes 3-4 years old and current amazing ready to build anything themes 🙂 Support is undetachable part of the whole process. Most of the times we also answer questions that are not very connected to our theme.
What's the price for yearly service?
Online market and web development is constantly changing. WordPress themes opened completely new possibilities. It's been never easier to create professional website just for a few dollars. Single theme costs the price that in many countries does not cover even a dinner for two.
Single Theme – $40 – $75
Business Membership – $99
Premium Membership – $89
WordPress theme is no longer a one time buy product, it's a product that should be supported long term. We take care about our themes and want to keep them up to date for you so you can focus on your own business and stop worrying about your website. Membership in our club offers you security, comfort and lot of new possibilities.
Are you freelancer, web design agency or simply do you want to save more than $2.500? Learn more here.
Support for Themeforest customers
Access to support for Langwitch and Solitudo can be accessed on the following url:
https://system.ait-themes.club/join/tf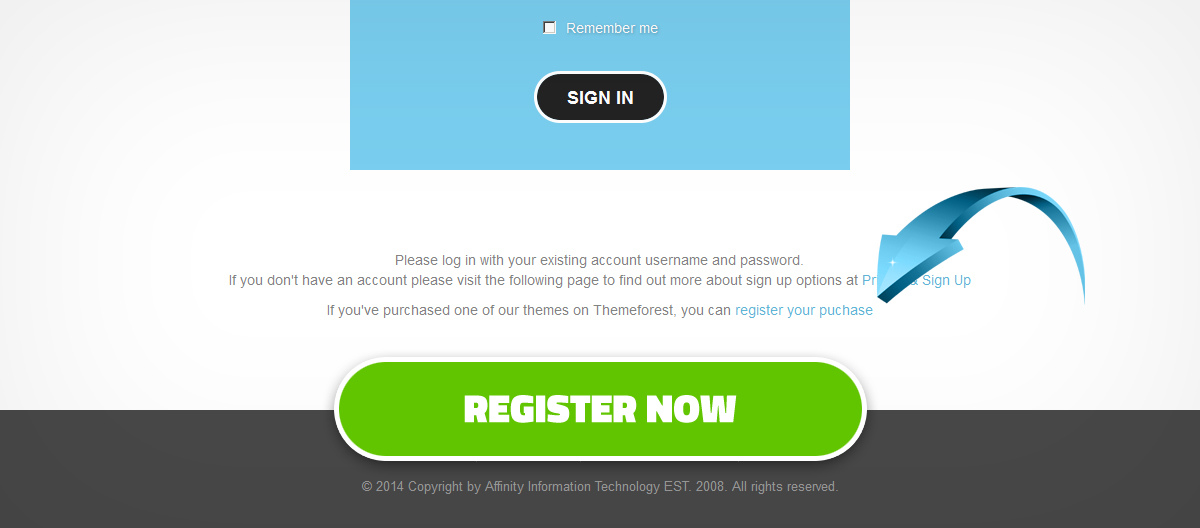 All customers that have purchased Langwitch and Solitudo themes on Themeforest can register using their Item Purchase Code. You can search through old and answered questions, access online documentation and video tutorials.