v1.28
Utolsó frissítés
November 22, 2018
Kompatibilis böngészők
IE9+, Chrome, Firefox, Safari
GDPR Compliant
Yes, with our GDPR plugins
- Update: PHP 7.2+ compatibility update
- Fix: Solved problem with multi-site installation with overriding settings in generated CSS for given theme from another site. LESS is now compiled to CSS file stored in wp-content/uploads/<sites>/<id>/css/<theme> directory.
- New: Plugins AIT Updater and AIT SysInfo are now bundled with the theme
- Update: Removed old timthumb resizer
- Update: Updated google maps api
- Added: New 'AIT Updater' plugin for automatic updates of AIT themes and plugins. It replaces old updates notifications system in AIT Dashboard
- Update: New prepacked plugin 'AIT WordPress 4.2+ Compatibility Fix' for compatibility of the theme with upcoming WP 4.2
- Fix: admin branding enabled by default again
- Fix: updated capabilities for multisite admins vs single site admins
- fix: modal window, google map shortcodes
- minor css fixes
- new demo content
- theme moved to www.ait-themes.club
- fix: demo content caused AIT login request
- fixed jquery issues with wordpress 3.7.1
- included new default content
- Updated twitter widget to work with new API 1.1. See our FAQ for help with setting up.
- CSS fixes
- Theme update notifications
- Updates for Wordpress SEO Plugin
- Shortcodes related WYSIWYG buttons can be turned off via config.php
- Standard Horizontal menu
6 different fantastic page variants
6 different page variants allow theme to be used for corporate websites, blog, portfolio, product presentation, services – any website where you would like to create presentation of your products or services.
Other features worth to mention:
6 Page Variants ready to use, just check included XML demo content

25 admin panel options really tells you can customize almost everything No need to know HTML or CSS

Huge homepage slider – custom modified Anything slider

Köonyedén elmentheti az összes adatot és admin beállításokat

Translation Ready easy translation to any other language using WPML plugin, gettext PO file is also included. Just have a look at our demo site.

MVS template motor. A HTML sablonok teljesen elkülönülnek a PHP fájloktól, csak meg kell tekinteni

Egyszerű adminisztráció csak olyan beállításokkal amire igazán szüksége van

Many portfolio layouts check it out here

Korlátlan szín beállítások szinte mindenre az adminisztrációs panel segítségével

Minden előre stílusolt - táblák, fejlécek, paragrafusok, képek, listák, stb. Nincs szüksége sajat beavatkozásra!

Sok-sok shortkód a professzionálisan megjelenő oldalakra semmi perc alatt

Shortkód generátor egyenesen a WYSIWYG szerkesztőben

Widget kompatibilis oldalsáv és lábléc

Kép és sablon gyorsítótár a jobb teljesítmény érdekében

70+ egyén tervezésű admin beállítások, változtathatók globálisan vagy lokálisan oldalanként

Google Analytics & Google Maps ready

Egyéni CSS integráció

AIT Kezelőfelölet - Dokumentáció, GYIK és legfrissebb aktualizálások elérhet˝˝ok egyenesen a WordPress adminisztrációs kezelőfelületről

Admin branding allows to you to upload your own logo, colors & texts into admin
És még sok csodálatos funkció
Minden téma tartalmaz speciálisan fejlesztett funkciót és elemet a megdaott szegmenshez. Ettől eltekintve megkapja az összes Standard és üzleti fukciót amit bárhol használhat a honlapján. Tekintse meg alább az információkat.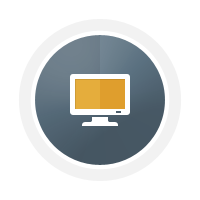 Rögzített elrendezés
A téma elrendezése rögzített, ez azt jelenti hogy nem alkalmazodik a telefonok és táblagépek képernyőjéhez. Annak ellenére hogy nem adaptív, a téma tesztelve volt és működik minden mobilkészüléken és táblagépen. Az ügyfelei mindig tudni fogják hol vannak és használhatják a honlapot.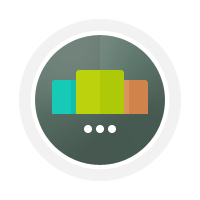 Anything Slider
Egyszerűen használható prezentáció a témába ágyazva. Beállíthat különböző háttér és előtér képeket, beállíthat átmeneteket és más beállításokat. Létrehozhat kölünböző prezentációkat különböző oldalakhoz.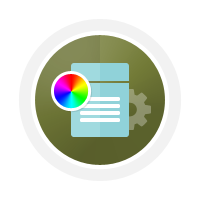 Könnyű adminisztráció
Egyszerű és felhasználóbarát admin kezelőfelület lehetővé teszi a számtalan módosítást anélkül hogy tudna a HTML-t vagy CSS-t. Színek, képek, prezentáció, portfólió, galéria,... sznte minden módosítható és beállítható a admin felületen. Kész honlapok az Ön kezében.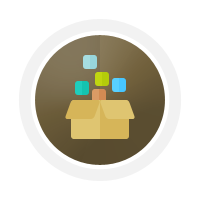 Hasznos Shortkódok
Sok sok shortkód készen a professzionális oldalak létrehozására semmi perc alatt. A shortkód generátor indítható egyenesen a WYSIWYG szerkesztőből. HHasználhatja bármely oldalon érdekes tartalom létrehozására.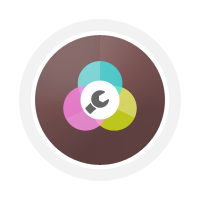 Eszközök & Tartozékok
Demo XML tartalom, PSD fájlok és dokmentáció. Minden a csomag része. Az admin felület lehetővé teszi saját logó feltöltését, színek és szövegek használatát a wordpress adminisztráció felületen. Az egyéni admin beállítások kikapcsolhatók a config.php fájl használatával, beleértve az AIT Kezelőfelületet.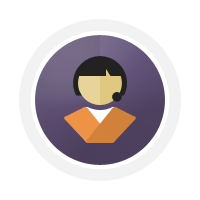 Téma támogatás
A téma 1 év ügyfélszolgálatot és szolgáltatás utánvásárlást tartalmaz. Vásárolja meg ezt a témát azzal a tudatta, hogy mi mindig készen állunk válaszolni minden kérdésére. Továbbá 1 éven keresztűl ingyen frissítéseket kap vásárlás után.
Kik alkották?
Ezt a terméket a következő csapat nagyszerű fejlesztői és tervezői hozták létre, fejlesztették ki:
DDJ
Elhelyezkedés:
Alapító & Vezető Tervező
Patrik
Elhelyezkedés:
Programozó
Cifro
Elhelyezkedés:
Web fejlesztő
Csodálatos emberek bizalma
WordPress témákat építűnk 2008 óta. Tekintse meg mit mondanak a kliensek a témákról és a vásárlás utáni támogatásról.
Még egyszer a témátokkal, és meg egyszer 5 csillag. Meghallgatjátok a klienseket. Kértünk reszponzív dizajnt, ti nagy frissítést adtatok ki. Mindig zúztok, tóletek vásárlok !
Nemrég vásároltam egy témát tőletek. Egy percet szeretnék hogy elmondjam mennyire nagyszerűek vagytok és ez a legjobb téma amit eddig használtam. Mindent amit meg akartam csinálni könnyedén ment. Hozzászoktam a témákkal való küszködéshez. Ez egy friss levegő. Kérlek folytassátok. Én hős státuszt nyilvánítok nektek a nap további részében. 🙂
Srácok, nagyon szeretném megköszönni ezt a nagyszerű témát. Nagyon meg vagyok elégedve a témával és a műszaki támogatással. Köszönöm még egyszer, hosszútávú ügyfél.
Ennek a témának nagyon sok nagyszerű funkciója van, rövidítések és bővítmények, és tetszik hogy pár funkció egy picit más mint amiket eddig ahsználtam más témakban, a műszaki támogatás nagyszerű. Egy kicsit türelmetlen voltam, de Ivan helyreirányított engem minden alkalommal. 🙂
Ivan és az AIT emberek aranyat érnek! Nagyon segítőkész műszaki tamogatás és mindig hajlandó segédkezet nyújtani.
Ez egy nagyszerű téma. Nagyon jól megtervezve és nagyon egyszerű használni. A beállítás gond nélkül működik. Idáig nem ütköztem semmilyen problémába, nagyon sok köszönet a dejlesztőknek ezért a témaér.
Nagy köszönet a nagyszerű műszaki támogatásért és a nagyszerű szolgáltatásokért. Nagyszerűek vagytok és professzionálisak, és megérdemlitek a jovőben a nagy sikert.
Elnézést, csak azt tudom mondani, hogy arattok! Ez a dolog sokkal szórakoztatóbb és fergeteges minnél tovább használom!!
Van vásárlás előtti kérdése vagy javaslata?
Nyugodtan írjon megjegyzést nekünk.
Több kapcsolódó Wordpress sablon a portfóliónkból