Catalogue WordPress themes with a map, whether it is OpenStreetMap or Google map, are very popular. The main reason for this popularity is that you can create highly useful websites with such themes. Moreover, you can turn them into income earned online, without a need for a physical location.
If you've ever considered starting your own online business by running a listing website, you'll be excited to hear that we're preparing a fresh design and enhanced functionality for our Directory+ WP theme. The big update will turn our Directory+ into DirectoryPRO and its approximate release date is in March.
OpenStreetMap in WordPress theme
The key new feature from the functionality point of view is the possibility of adding OpenStreetMap to your WordPress website. This has already been released in an update (download from your account) this week for all our customers using Directory+. We believe that OSM is an amazing alternative to Google maps which are currently a paid option.
OpenStreetMap is great quality, fully functional and free. There are no API keys needed for OSM so the set up of the map on your WordPress website is very straight forward. OpenStreetMap on your WordPress website will start working instantly.
No plugin needed for the map on WP website
Practical implementation of OpenStreetMap on existing and new websites doesn't involve any additional plugins. Maps are integrated into the theme directly.
This means that if you own Directory+ theme (which comes with a map) but you don't have an API key for Google maps, it'll be OpenStreetMap that will show in your wp-admin, website header & next to the item location.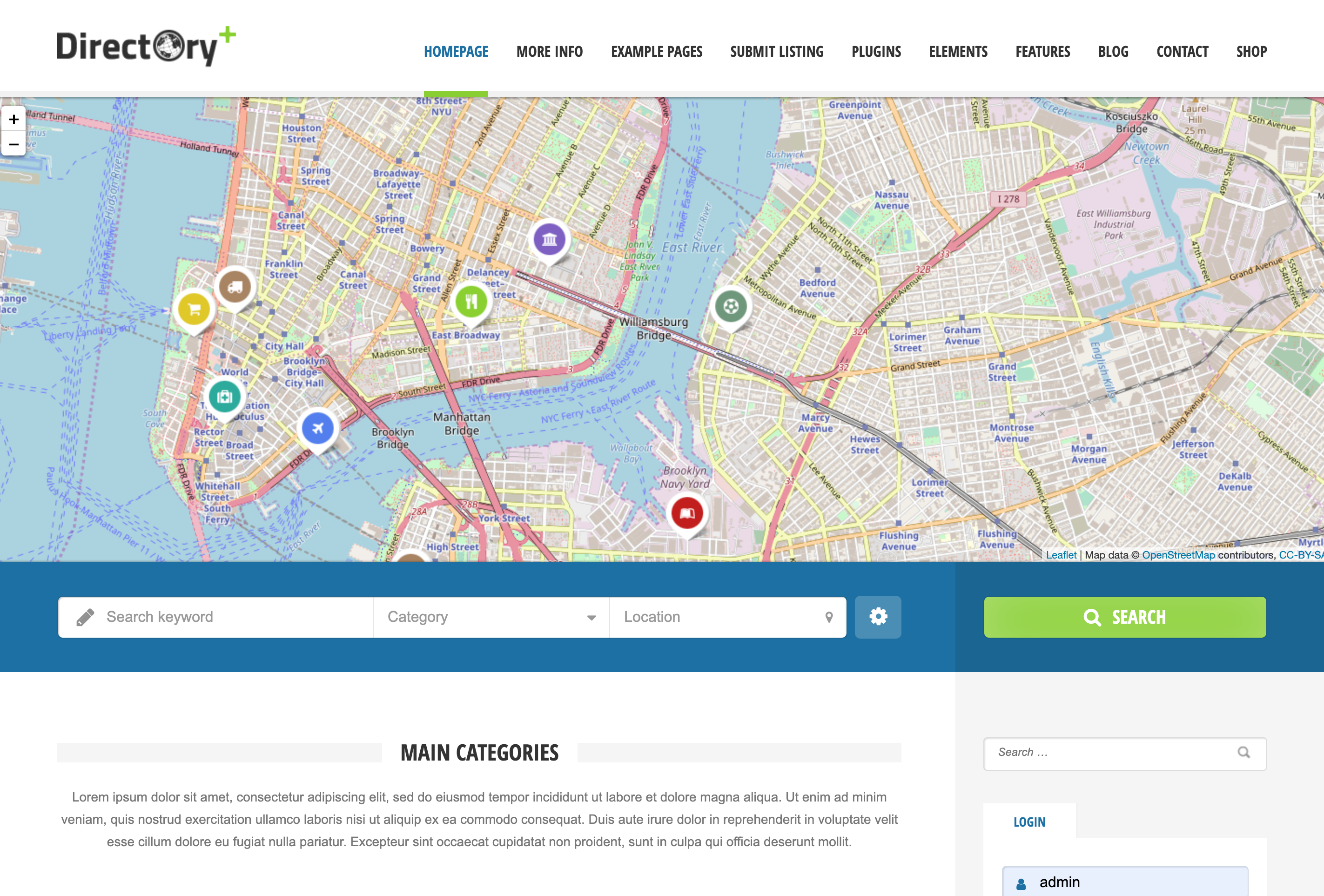 In case you have Google API key entered for your maps on a website built with Directory+, nothing will change for you. Except that from now on, you'll have an option to switch to OSM maps.
All our new customers will get OpenStreetMap automatically with Directory+, and later, the new DirectoryPRO theme. However, they can still use Google Maps once they enter valid API key, if they prefer.
New 2020 design of DirectoryPRO
In addition to the new functionality, DirectoryPRO theme will also get the new look. Trendy 2020 design with new CSS styles will help you please your web visitors. By having a nicer website, on the top of all useful data people can find there, they'll have one more reason to like your site and come back.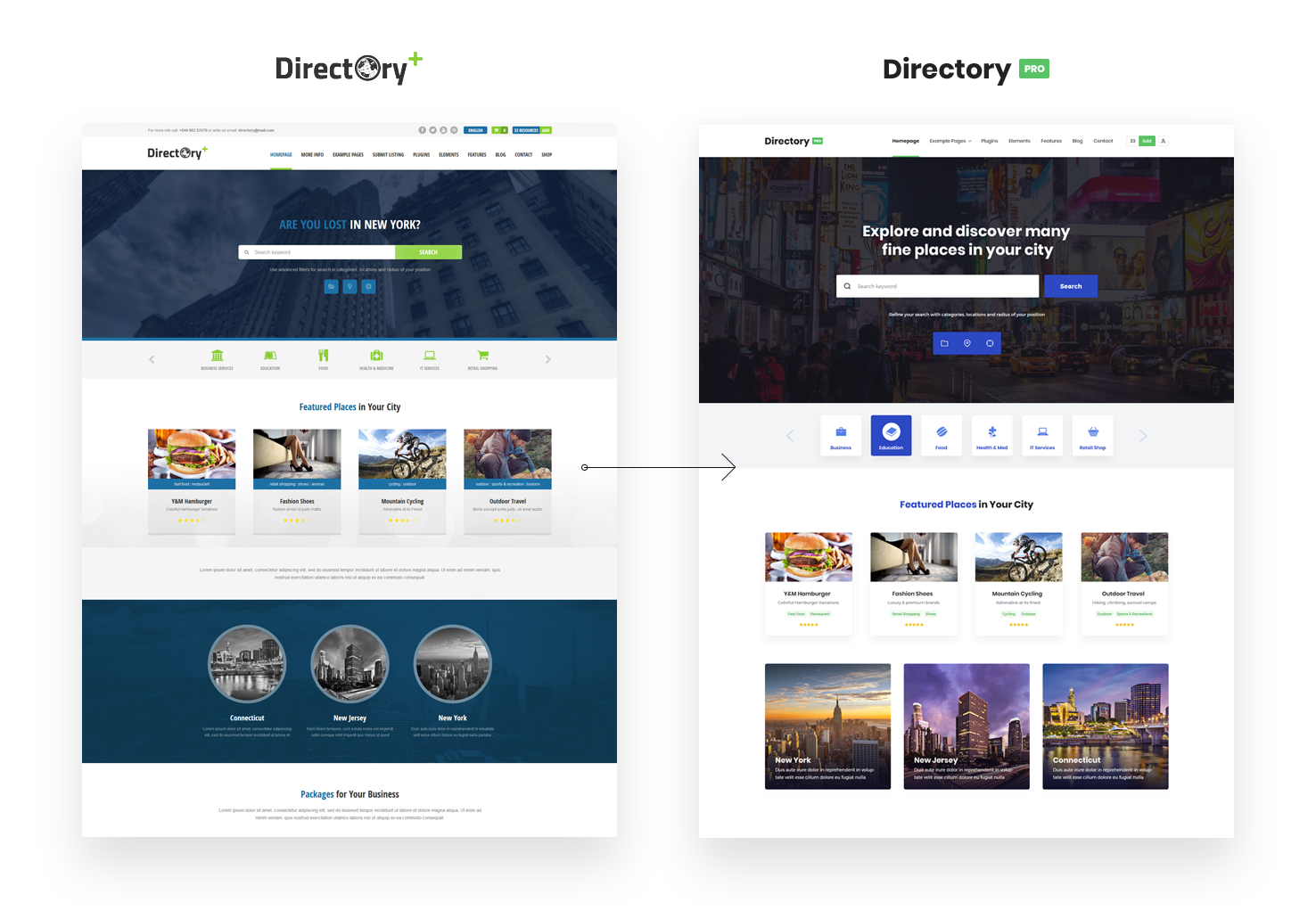 If you use Directory+, we'll certainly inform you once DirectoryPRO is released so you can update your theme. After your theme's updated to DirectoryPRO, we recommend you to log in to your admin and look around as there will be new styles available for altering your web design.
To give you a sneak peek into what we're working on, let me tell you there will be a new layout. It will allow you to display a map beside the content, dividing screen area to a content and a map 50:50. This new layout will enhance UX for your web visitors when working with your website using widescreen (such as desktop or horizontally oriented tablet).
Buy Full membership now and get DirectoryPRO for free as soon as it's out.