Citadela's Custom Page Title block is the strangest block we have ever created. The page title is usually on the top of every page. But why limit your creativity? There were some occasions or design layouts when we wished to take a page title and move it somewhere else. That's why we have invented the Custom Page Title block.
Citadela allows you to hide the default WordPress page title with the following options: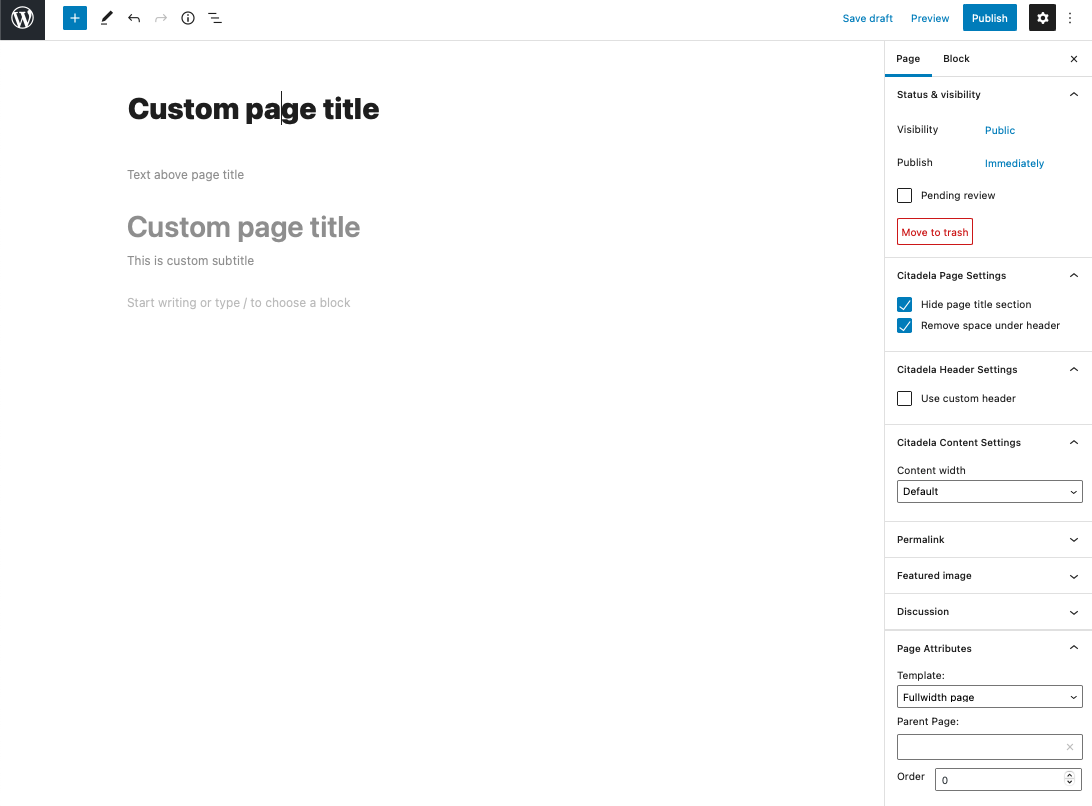 You can then place the Custom Page Title block anywhere you like and configure it differently on every page.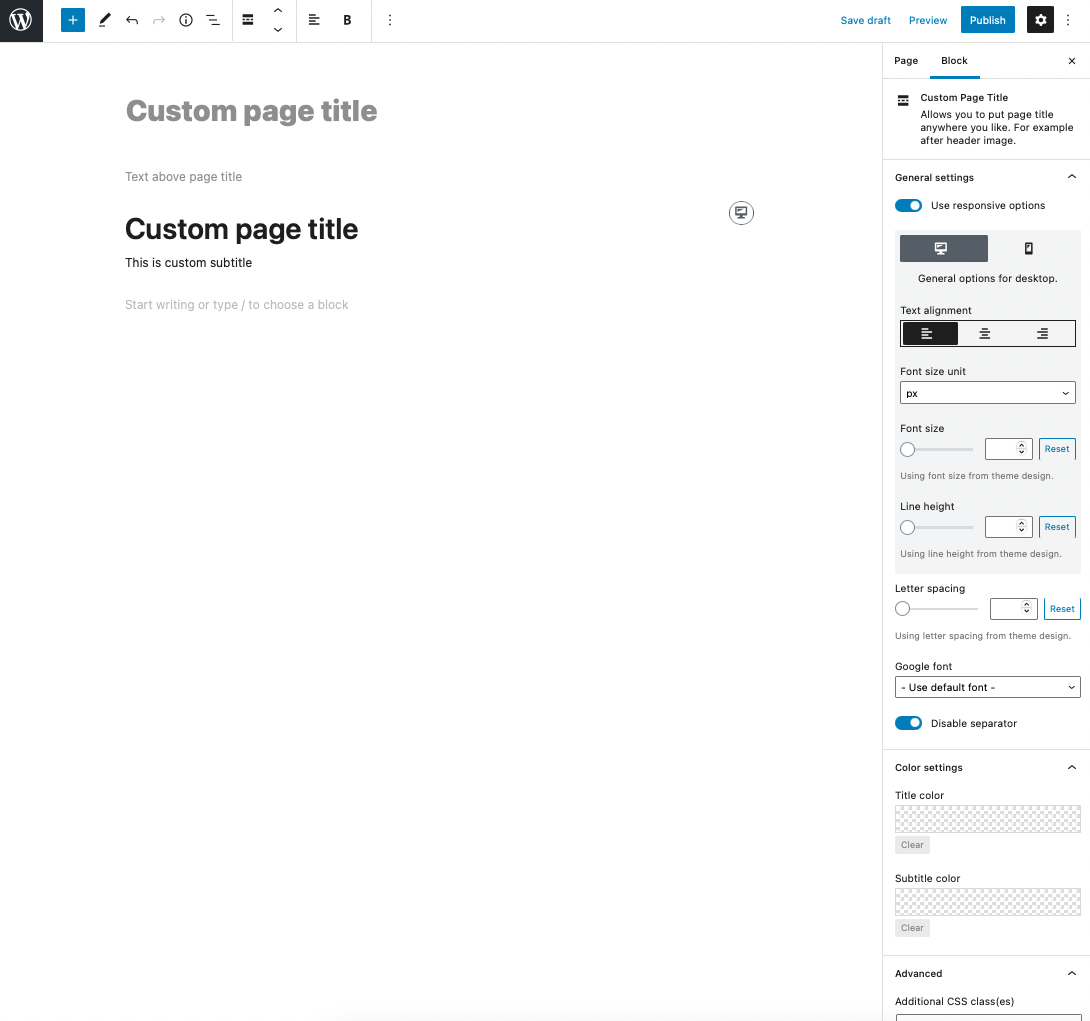 This great Citadela feature allows you to create unforgettable and unique marketing pages for your products. Custom Page Title also works together with Citadela Directory. It can automatically print directory item name anywhere you like.
Here are some examples of how we used the Custom Page Title block in our layouts: