v1.28
Ultima actualizare
November 22, 2018
Numărul de bare laterale
1
Numărul de bare laterale
1
Navigatoare compatibile
IE9+, Chrome, Firefox, Safari
GDPR Compliant
Yes, with our GDPR plugins
- Update: PHP 7.2+ compatibility update
- Fix: Warning on Fullwidth page template
- Fix: Solved problem with multi-site installation with overriding settings in generated CSS for given theme from another site. LESS is now compiled to CSS file stored in wp-content/uploads/<sites>/<id>/css/<theme> directory.
- Update: New demo-content
- Fixed: Wrong image link in snippet custom gallery
- New: Plugins AIT Updater and AIT SysInfo are now bundled with the theme
- Update: Removed old timthumb resizer
- Update: Updated google maps api
- Update: Compatibility with the newest WordPress and PHP
- Update: Removed 'AIT Dashboard'
- Added: New 'AIT Updater' plugin for automatic updates of AIT themes and plugins. It replaces old updates notifications system in AIT Dashboard
- Fix: admin branding enabled by default again
- Fix: updated capabilities for multisite admins vs single site admins
- Update: New pre-packed plugin 'AIT WordPress 4.2+ Compatibility Fix' for compatibility of the theme with upcoming WordPress 4.2
- Fixed: woocommerce support
- fixed notifications and modal window
- new demo content
- theme moved to www.ait-themes.club
- added pot translations file
- fixed jquery issues with wordpress 3.7.1
- Viewport fixed on mobile devices
- Grid Gallery javascript fix
- Updated twitter widget to work with new API 1.1. See our FAQ for help with setting up.
- New theme version notifications.
- AIT Admin sections can be turned off via config.php
- Updates for Wordpress v3.3 compatibility
- Skinning system update
- Fix for PHP shorttags
6 fantastic sections that can be added to any page.
Each section can be turned on or off on the homepage or any other page:
Other features worth to mention:
Best video gallery you have ever seen

Skins that can be easily created, uploaded and reused

You can easily Backup all your data and admin settings

100% Translation Ready. Easy translation to any other language, gettext PO file is also included. Just have a look at our demo site. Theme is WPML Ready

MVC templating engine. HTML templates are completely separated from PHP files, you just have to see it

Easy administration only with options you really need

Slider with custom built modifications – check our demo site for preview

HTML 5 Cluster effect check our demo site, and move your mouse over About text

Many portfolio layouts

Unlimited color settings for almost everything using our admin panel settings

Everything is styled – tables, headers, paragraphs, images, lists, etc. You won't need to fix it yourself!

Many many Shortcodes for professional looking pages in no time

Shortcodes generator directly from WYSIWYG editor

Facebook Comments on any page or post

Widgets ready sidebar & footer

Image & Template caching for better performance

70+ custom built admin options it's possible to change them globally or locally per page

Google Analytics ready

AIT Dashboard - Documentation, FAQ and recent updates accessible directly from your WordPress admin panel
Theme Skins Available
You can change theme look & feel simply by activating skin you like. We've created a set of nicely styled skins you can download from our website. You can also create your own skins, save them and use on different website you're making. Unique and powerful tool you can use only in Ait WordPress Themes.
Download Skins
Şi multe caracteristici uimitoare
Fiecare temă include caracteristici speciale şi elemente pentru fiecare segment specific. În afară de asta veti primi caracteristici uimitoare atat standard cat si business pe care le puteţi utiliza oriunde pe site-ul dvs. Mai multe detalii puteti citi mai jos.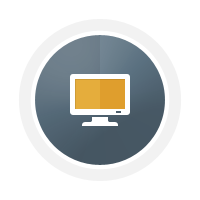 Fixed Layout
Theme layout is fixed that means it does not adapt to mobile phone or tablet screens. Even though the design is not responsive, theme is tested and working on all mobile devices and tablets. Your customers will always know where they are and can use your website.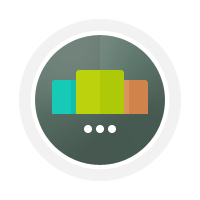 Anything Slider
Simple to use slider is included right in the theme. You can upload background and foreground images, configure transition and other settings. You can create different slider presentation on different pages.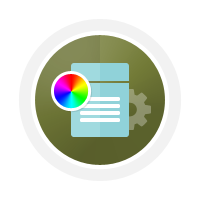 Easy Administration
Easy and user friendly admin panel allows you to do a lot of customizations without knowing any HTML or CSS. Colors, images, widgets, sliders, portfolios, galleries,... almost everything can be customized and configured via admin panel. Final website is in your hands.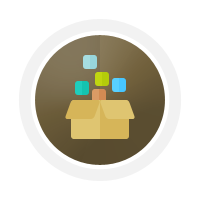 Useful Shortcodes
Many many ready to use shortcodes for professional looking pages in no time. Shortcodes generator can be launched directly from WYSIWYG editor. You can use them on any page to create interesting content.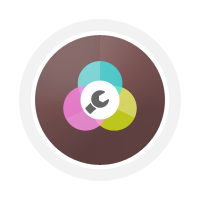 Tools & Accessories
Demo XML content, PSD files and documentation. Everything is as part of the package. Admin branding section allows you to upload your own logo, colors & texts into wordpress admin. Individual admin options can be turned off using config.php file including AIT Dashboard which makes the admin White Labeled.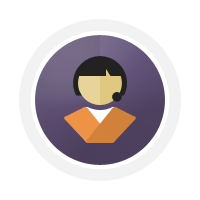 Suport Tema
Theme comes with 1 year customer support and after purchase service. Purchase this theme with confidence knowing that we'll always be here to answer all of your questions. You'll also get all updates for free 1 year after your purchase.
Cine sunt cei care au făcut acest produs?
Acest element a fost creat, dezvoltat şi pregătit de către o echipa talentata de designeri şi dezvoltatori:
DDJ
Pozitie:
Fondatorul si Senior Designer
Patrik
Cifro
Increderea unor oameni exttraordinari
Construim Theme WordPress din 2008.Vedeti cine sunt clientii nostri si ce spun despre temele noastre si sprijinul primit dupa achizitionare.
Inca o data cu Tema voastra, şi din nou un 5 stele rating.Va ascultati clienţii vostrii. Cerem responsive,voi facieti updateturi imense în cod. You aways rock, I always buy !
Am cumpărat recent o temă la tine. Vrut să-ţi spun intr-un minut că este absolut cea mai buna Temă pe care am folosito vreodată. Tot ce am vrut să fac a fost capabil sa faca cu usurinta. Am obosit in lupta împotriva Temelor. Acest lucru este cu adevărat o gură de aer proaspăt.Va rog sa nu va opriti niciodata.Va rog sa continuati Nu pot sa zic altceva decat ca pentru restul ziilei va ridic la statutul de erou. 😉
Baieti am dori cu adevărat să vă mulţumesc pentru o astfel de Temă minunata! Am fost destul de mulţumit cu tema şi până în prezent de sprijin. Multumesc din nou viaţă lungă clientului.
Aceasta tema are atât de multe opţiuni superbe, Scurtături şi includeri, şi deşi unele caracteristici au fost un pic diferite decât am fost folosit pana acum,dar majoritate le-am folosit în cele mai multe teme, sprijinul a fost minunat. Am fost un pic nerabdator dar Ivan a fost capabil sa ma ajute de fiecare dată. 🙂
Ivan şi oameni AIT sunt de aur! Sprijin foarte şi întotdeauna dispuşi să dea o mână de ajutor.
Aceasta este o temă fantastica. Foarte bine conceput şi destul de uşor de utilizat. Configurare nu ridica nici o problema. Până în prezent nu m-am lovit de nici o problema, Deci multe mulţumiri pentru dezvoltatorii aceasti teme.
Vreau să spun un imens vă mulţumesc pentru sprijinul si serviciului foarte bun. Ati fost uimitori şi profesionisti pe tot parcursul timpului şi meritati cu adevărat sa culegeti in viitor toate the succesele.
Ne pare rau, doar trebuie sa zicem ca esti tare! Acest lucru este mult mai distractiv şi minunat de al utiliza mai mult!!
Aveti vreo intrebare sau sugestie inaintea cumpararii??
Scrieti-ne comentariul dumneavoastra..
Alte teme WordPress din portofoliul nostru