Top picks: GPX support, modern design elements & more layouts
Let's jump right in and sum up the news and improvements that we've implemented since July 2020 up to date, aka 3rd quarter of 2020. Apart from the general maintenance of all our WordPress themes (that is being issued in weekly updates), we've once again added some exciting features to Citadela plugins, especially Citadela Directory plugin and Citadela Blocks plugin. We've also designed new Citadela layouts for you to build your website from.
WordPress 5.5 compatibility & plugin auto-updates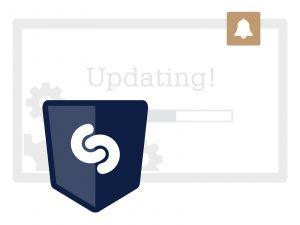 First very important thing to mention is that a new WordPress version 5.5 has been released on August 11 so we've updated our themes & plugins to accommodate this new WP version.
One of the features that the new release has brought was automatic updates for plugins and themes. Our Citadela WordPress theme has had the auto-updates through WordPress.org. Now we're happy to announce that Citadela plugins now have automatic updates option too. All update files are available through wp-admin.
Layouts auto-uploads
When you're starting to build your website, you probably wanna test a few layouts before choosing the one that's perfect for your new project. To simplify this process, we've launched layouts automatic uploads 1 click-install function.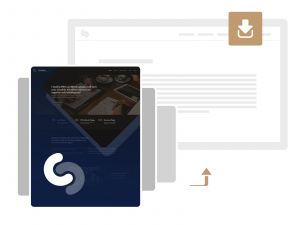 There's no need for you to log in to your customer account to download a new layout and then import it manually to your WP admin. It's all automatic, now. Auto-uploads will install all the necessary plugins instantly. What makes your work even comfier.
You need Citadela WP and Citadela PRO plugin to be able to import any Citadela Layout of your choice. Just remember, importing a new layout will delete all your current posts and pages so be careful.
Directory functionality
Citadela Directory plugin has received a major functionality boost that you'll love. We've implemented GPX support, created a half layout template and last but not least, we've added color themes for OpenStreetMap.
GPX support: Trails on the map
Thanks to extended GPX support, now you can display a trail or a path on the map instead of a single point. All you need to do is to upload a set of GPS coordinates for your directory item. This way you're able to create a much better tourist guide or cycling trails directory.
Half layout template with automatic map
Half layout template is perfect for listing portals where you can have search results on one side and a map on the other. You can even choose which side you want your map on. There's no need to scroll up and down and you can see everything you need. Of course, it's responsive, the width of the map depends on your screen size, mobile phones & tablets will show the map below the content.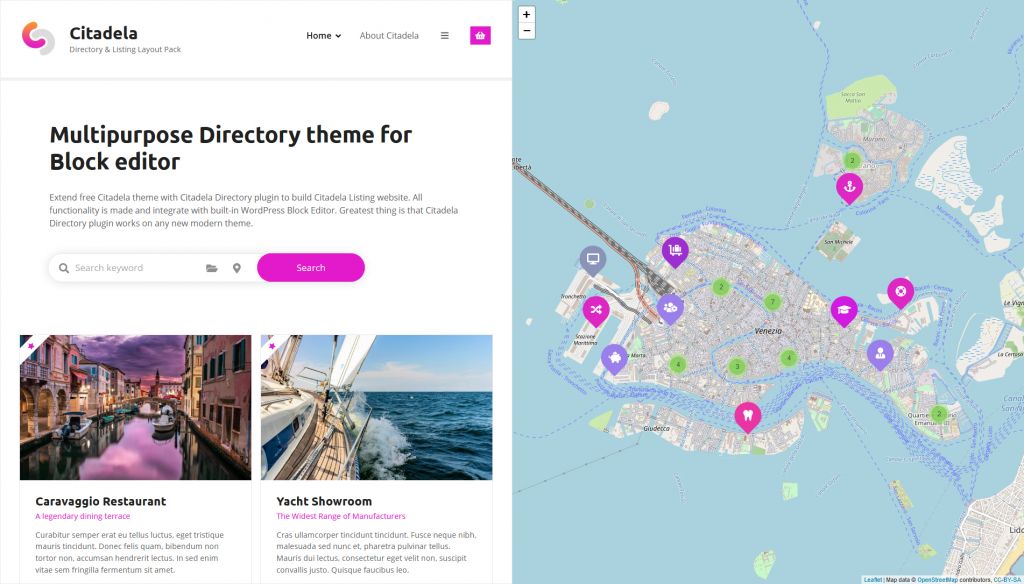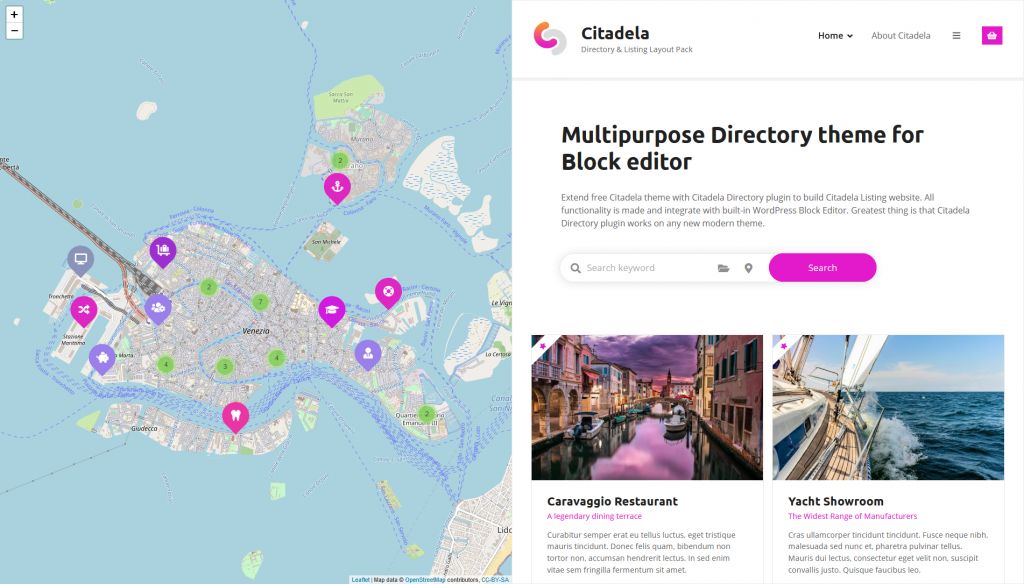 OpenStreetMap color themes
Having a colour-themed map on the website might not be the most important feature of all times but it certainly is a very nice design element. And because your web design matters, I'm sure you'll appreciate the option. Besides from the default OSM, there are 4 other themes to choose from: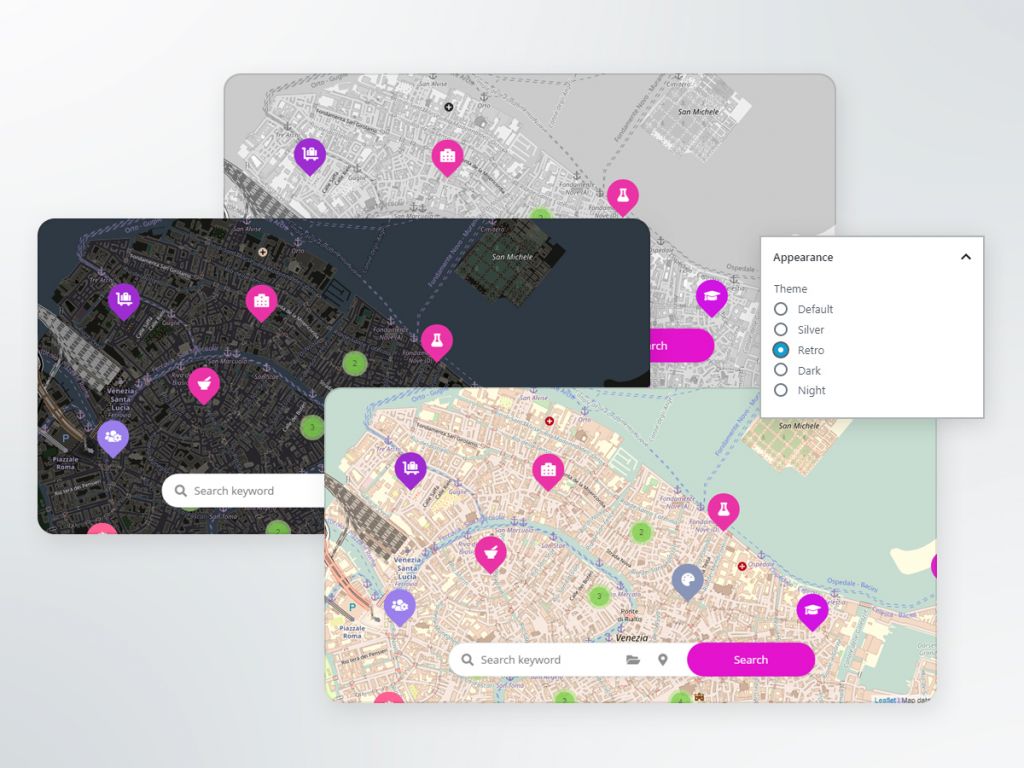 Citadela blocks: Responsive spacer
Our Responsive spacer block has become even more responsive. How? Now you can manually adjust the size of the block for each – desktop and mobile devices – separately, to achieve the perfect result. If you do not wish for the spacer to be displayed on mobile, simply set its height to 0.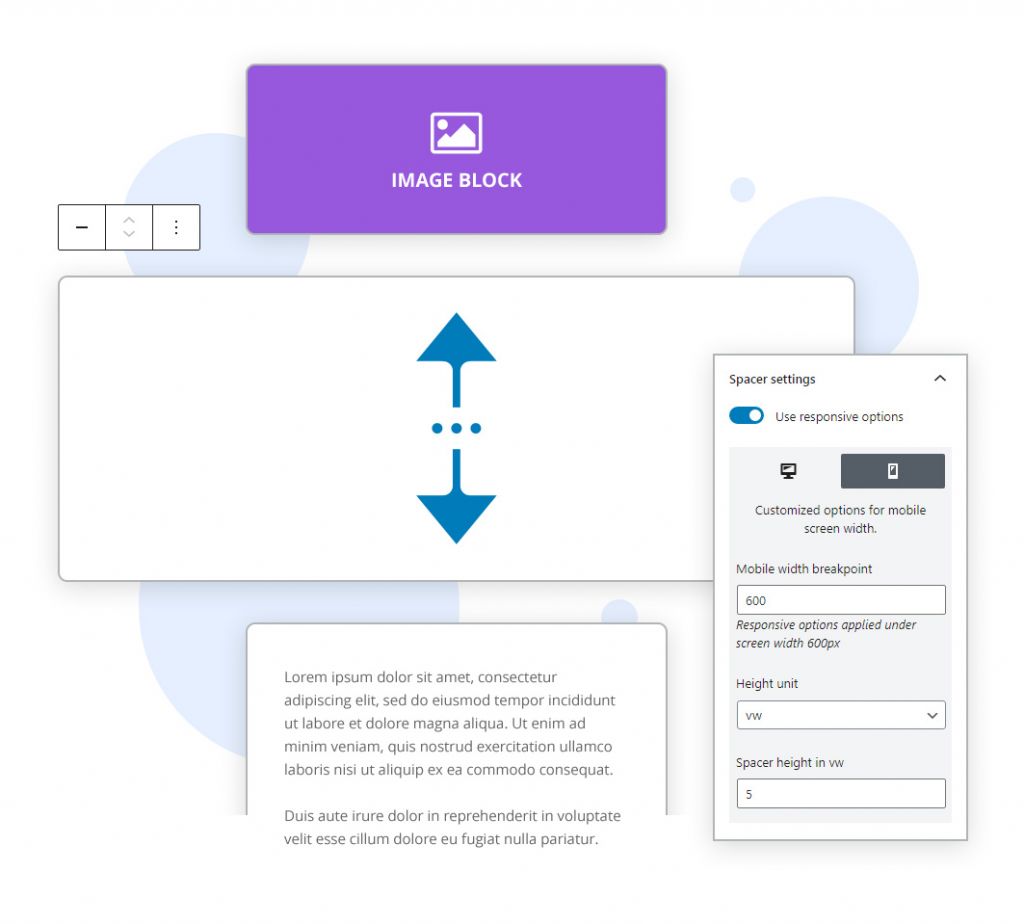 New Citadela layouts
To help you kick start your website building process, we're constantly designing new layouts and improving the existing ones. In fact, we've refreshed all our existing Citadela Layouts with new elements and latest trends in typography. Moreover, we've prepared 2 new layouts for you to choose from.
Citadela Travel: Directory layout pack
Citadela Travel is a WordPress theme layout pack perfect for tourist guides, travel blogs and all adventurous souls. With the new directory functionality such as GPX support, you can create a website that shares with the world not only places you've been to but the trails you've passed too.
Citadela Eco: Directory layout pack
Eco lifestyle deserves Eco WordPress theme layout. Preserve your energy by choosing this simple and elegant layout pack for your website. List all projects you've been working on. Citadela Eco is the perfect match for all businesses that work towards a more ecological future as well as non-profits or eco-blogs.
What's coming next?
We really hope you love Citadela WordPress theme & plugins as much as we do and we're working hard on building new features every day. With the vision of providing you with a tool to build your perfect website faster, easier, with a modern look and low maintenance future administration.
At the moment, we're working on Citadela directory functionality that you've been requesting and waiting for: Item Reviews. We hope to bring it to you by the end of October so keep an eye on updates!