Payments can be set up in Theme Options -> Payments. The primary payment method is Bank Transfer. This means that once user completes the registration for a particular package, administrator receives email notification. Admin then creates pro forma invoice for the user. Following the payment, administrator manually changes the user role from Subscriber to the relevant role based on the subscribed package.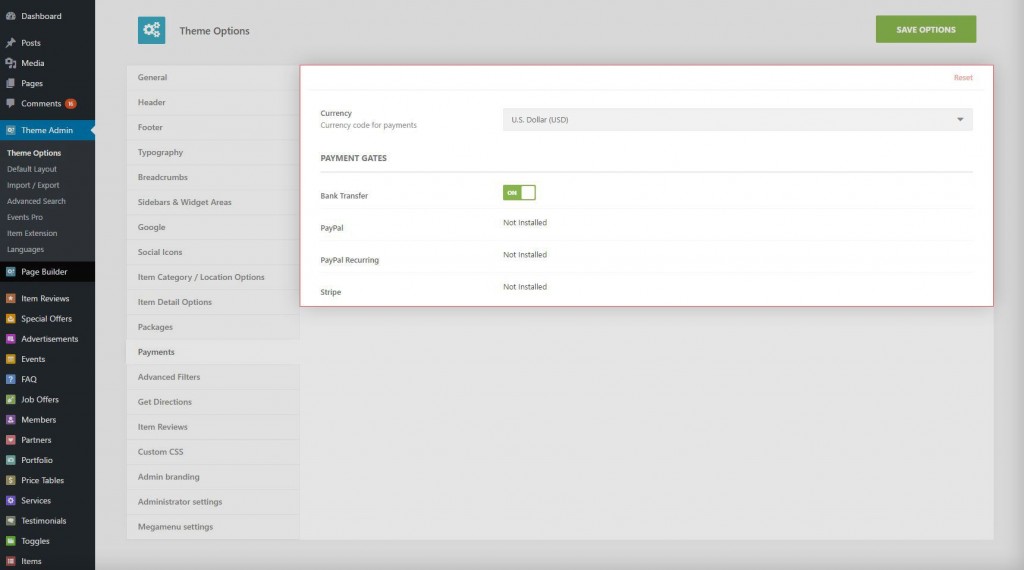 How to simplify the payment process?
There are various extension plugins available e.g. PayPal Payments or Stripe Payments, which eliminate the manual work needed for creation of invoices, change of user roles in admin interface. Following the successful payment authentication, system performs all the activities automatically and users can start adding items immediately.