Create a fast, stable and secure website in all new ways
Yes, that's right, everything from the 2nd phase is now done, tested and released for everybody to use. It's a big achievement for our team, and I'm delighted that we managed to do everything on time even though we're all working from home. I want to say thank you to every member of our team for that.
The 2nd phase is done
Citadela brings powerful features to every website. Let me sum up which most important major features we released in the 2nd phase:
Item Reviews
Get Directions
Item Extension
Claim Listing
Advanced Filters
Multiple packages
Permissions manager
Advanced Search
We have already started working on the following maintenance tasks before we'll all jump into 3rd phase:
Citadela DirectoryPro Layout pack (released on 5th March 2021)
Improvements to current blocks (in progress)
Primary category of directory items
DirectoryPro layout pack is a great example of how amazing and universal Citadela is. It is a great replacement for all our older directory themes. Now is the time to make a switch. Citadela theme and plugins are already tested and fine-tuned for speed and security. We're working closely with some of you guys that are already using Citadela for their portals, and we're getting very positive feedback. Citadela is a true no.1 directory solution for Gutenberg.
Let's talk a little bit about the 3rd phase
Our goal is clear. The 3rd phase will include complex and unique business-oriented features. We will be extending not only the Citadela Directory but the whole Citadela family. Citadela theme, Pro, Blocks and Directory plugins.
We listen to your feedback closely. Most of you are asking about directory features that are most crucial for your business. Here is a quick list of directory features that are planned:

Special Offers
Events
Food Menu
Bookings
Classified listings
Multiple vendors
Job Offers
Advanced Stats
Frontend submission
CSV import/export (compatible with our older directory themes)
Here are just some of the many new blocks that we will introduce to our Citadela Blocks plugin:
Image gallery
360 images support
360 video support
Carousels
Members
Testimonials
Job offers
Portfolio
Countdown
Counters
Toggles
FAQ
Partners
Contact form
There are many more ideas that we have in our project management system. We can discuss it later on.
Citadela Layouts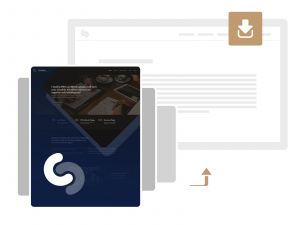 When we started planning and sketching the Citadela project, our major goal was to have a universal but user-friendly solution. We have tested many (really many) competitor themes, but we were not satisfied with how it worked.
We wanted a true 1 click, no stress installation of the whole website. I'm happy to say that Citadela layouts work exactly as we wanted. We fine-tuned the design, blocks, and import/export process, we managed to work on some very complex layouts. We honestly wanted to show how universal Citadela is.
We got excellent feedback from some of our customers that started using Citadela as their "main" theme for their customer websites. We're pleased that we achieved what we wanted.
Stay tuned as there are many more layouts to come. We will be focusing not only on directory oriented layouts but also on simple business or personal layouts that you all wanted.