Over the last couple of months we have been busy making big changes due to new EU legislation. As part of the preparation for the new legislation on data protection, we have incorporated requirements into our templates as well. We spend hundreds of hours preparing updates for nearly ⅔ of our templates in order to provide a technical solution that would meet GDPR requirements. Thanks to work on a number of enhancements, our products have become GDPR ready. This means that customers can easily implement the required Privacy policy using various Ait Themes tools.
Overall, we've updated 34 business Premium templates, including all Translated & Multilingual Themes as well as 5 directory themes. We also made changes to some of the existing plugins that could be affected by GDPR regulation in any way. The processing and storing of personal data has been made more restrictive. New information about the eligibility of storing data needs to be tracked. Therefore it was necessary to make fundamental changes to the code. Specifically to Quick Comments, Claim Listing and Item Reviews plugins.
At the same time we've developed 3 brand new GDPR ready plugins:
New themes for your business – what you can be looking forward to
We currently have new projects in the pipeline that will allow us to offer our customers completely new templates with a specific focus. Such kind of templates that we haven't had in offer yet. We're preparing fresh and modern templates that will be suitable not only for existing customers, but will also attract a new customer segment.
Directory theme for Real Estate
Customer often approach us with a request to offer a template tailored for real estate market. Currently we do not have a template specifically designed for the real estate market. We have listened to your wishes, and therefore one of the upcoming templates will be a template for realtors, agents or portal solution for a real estate website.
With this templates, you'll get a space for agency presentations and advertisements for your properties. The key feature will be the listing element that you already know from our popular directory templates. Also, most of the current directory plugins (including GDPR plugins) will be compatible with this theme. Guaranteed you have what to look forward to.
Specific business theme
Another theme we are developing is a business theme focused on the needs of small businesses and entrepreneurs in the economic and financial sectors. It'll be ideal for:
Accountants
Auditors
Bank analysts
Financial advisors
Credit specialists
Investment consultants
Insurance brokers
Preparing for the future – Gutenberg WordPress editor
In order to move forward, we keep track of current trends and analyze opportunities for improving our templates. One of the most significant milestones in WordPress seems to be the release of new content editor Gutenberg, which will replace the default visual editor in WordPress.
What is Gutenberg?
Like a puzzle
It is a rich content editor that offers a new view on content creation in Posts and Pages. The aim of Gutenberg is to simplify work when adding different types of media within content – from galleries, videos to embed codes. Users won't need to use shortcodes, custom HTML, widgets or third party plugins that have so far helped with the editing.
Gutenberg brings concept of adding blocks. This means that the content of the page will be build up in a completely different way. You can imagine this as building lego or playing tetris.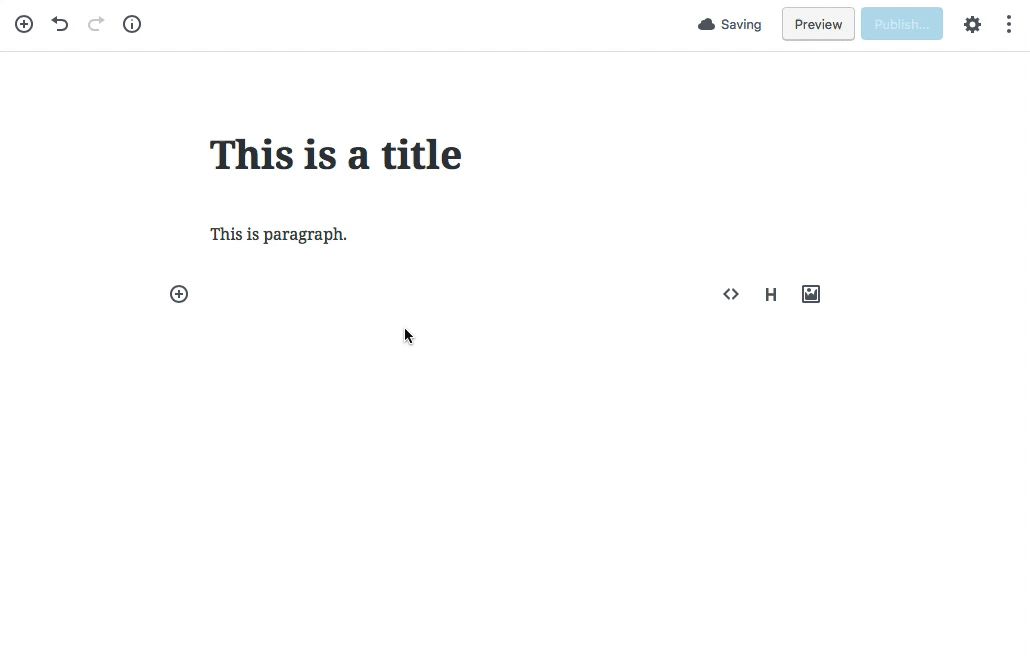 Image source: What is Gutenberg? by Yoast
Structuring individual blocks should be just as easy as adding your new story to the Medium platform. All types of blocks are also usable several times.
close
Latest Blog Posts should be one of the blocks. If you add this block into one of your Posts or Pages, the last 5 posts added from the blog will appear on the page. This is a dynamically loaded content, so the list of blog posts will be updated each time you add another post to your blog.
It's not clear yet what exactly Gutenberg will bring, what features it will offer and especially how far will it go in terms of transforming WordPress itself. So far, we have been following all the updates, news and tips about Gutenberg to make sure we're ready for its implementation into our future themes.
More information about Gutenberg will be released in a few days time at the WordCamp Europe 2018 event in Belgrade.
Why should you buy your own Full Membership?
Our WordPress themes offer broad, universal usability. This means you can implement them for different areas and customize them to fit any type of business. Even though some themes are designed as industry specific, they're very variable and customizable.
With your own Full Membership you will be able to modify templates as you like.
By purchasing or extending of your membership, you'll get access to all our current products as well as to all newly added products during the entire validity of your membership. This includes the new directory theme Real Estate and business theme for accountants – as soon as they're released.
You will also get unlimited access to regular updates and technical support.
Buy Full Membership