In our directory type themes where users may pay via PayPal for registration, you can face problem that users are not moved to PayPal after registration form submit.
There may be more possible reasons. To know more what happen, enable logging for paypal in theme options: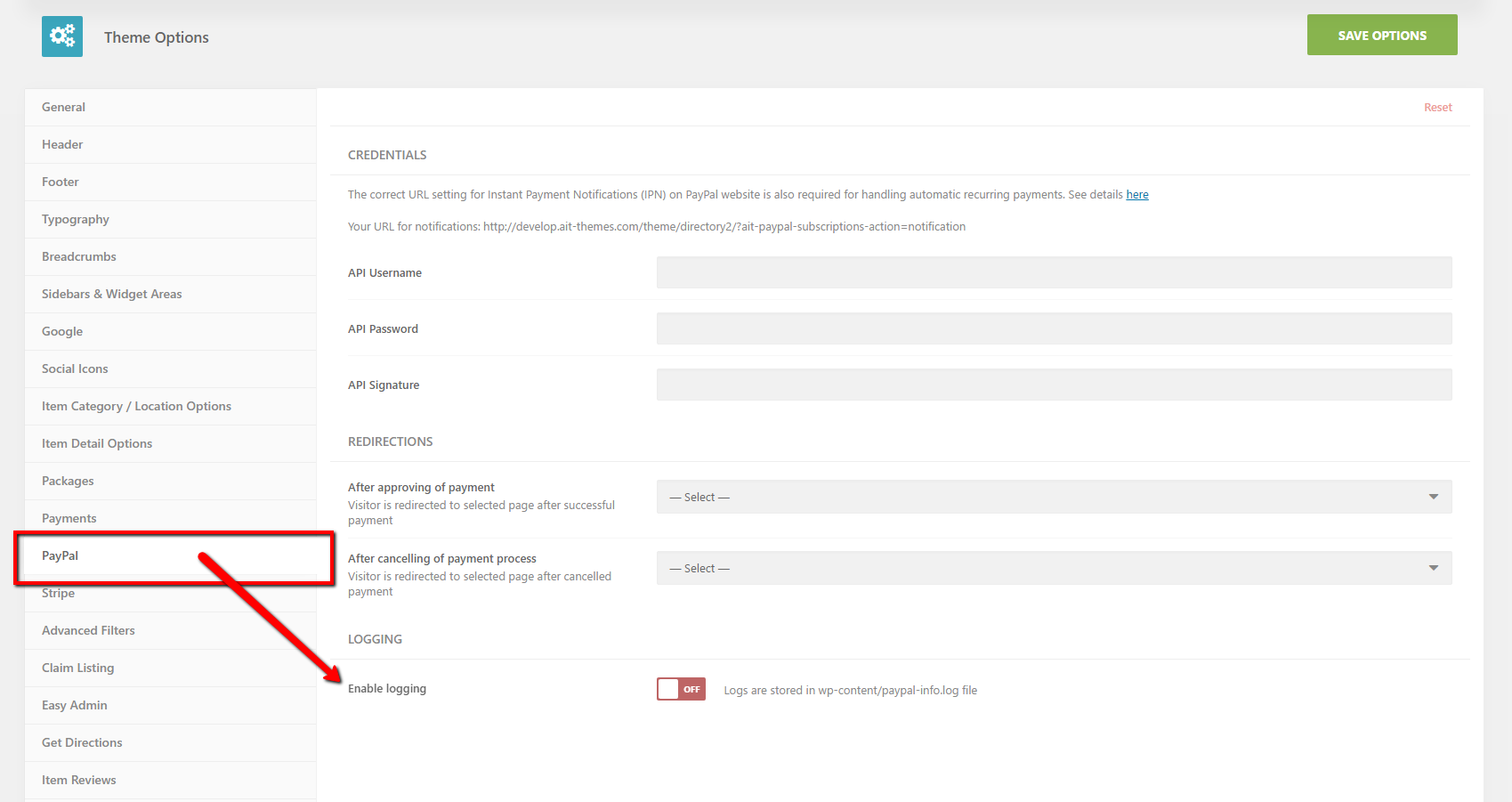 In file ./wp-content/paypal-info.log you should see all logged errors.
Solutions for most common errors:
10002 - Security header is not valid – error message is usually related to wrong PayPal API details. Make sure please that your API details filled in theme options for PayPal are really correct and they are not details related to testing PayPal Sandbox account. Necessary are real data from your real PayPal account, sandbox testing isn't available.
Problem with creating profile – error message is usually related to PayPal recurring payments. The reason of logged error may be related to wrong values in your Theme Options. For example zero value of price, zero or wrong value of days in case payment is recurring.