Each one WordPress website might get into loading speed trouble because of necessary loading and processing data which are served for visitors and processed during each page load. If you face this kind of problem and your website loading is really slow, it's time to consider using of some caching plugin.
What will do plugin for me?
Cache plugins allows you take an advantage of server side caching. It means that website content isn't generated for each visitor separately when he access your website, but plugin create cached pregenerated files with static content which is served for visitor faster. When visitor comes on your site, WordPress do not need process large amount of scripts to generate wanted content for visitor. Visitor will receive static content pregenerated before, and he don't need wait while WordPress process all scripts necessary to create content.
We recommend WP Super Cache plugin
WP Super Cache plugin is an easy for use and effective plugin which will help you decrease website loading time. Installation takes few minutes and to make plugin working you don't need go through the heap of settings right after installation.
Plugin might be installed in standard way like any other WordPress plugin – if you prefer installation from zip file, you can download plugin from WordPress repository here: WP Super Cache
Right after plugin activation you are asked to go into plugin admin page and turn on caching on your website.

Admin side of plugin provide just few options on the first page, so you do not need nothing more just select Caching On and save options.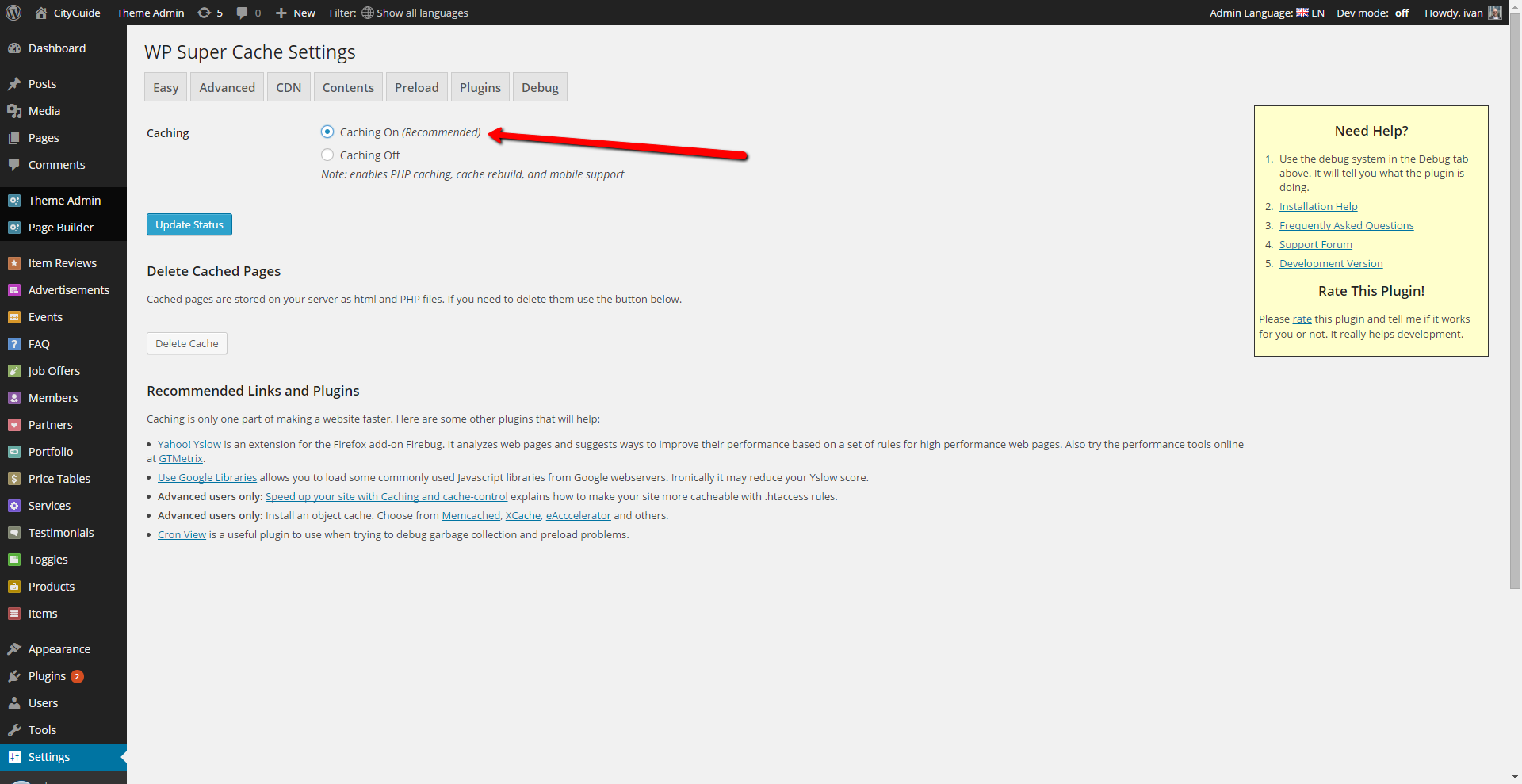 With caching turned on it's recommended to log out from admin area and browse through your website as not logged in visitor because pregenerated static files are created during first page load. So with your first visit of each page is created file with static content which is served for all further visitors.
While your website is under development, we recommend turn off caching, otherwise you might be forced to clear cache after each small change you did on website.