Do you have correctly created Item Posts, you can see them all in admin side but search results always return just nothing found page?
Example images are from CityGuide theme, the same solution apply for all post types and our multilingual themes.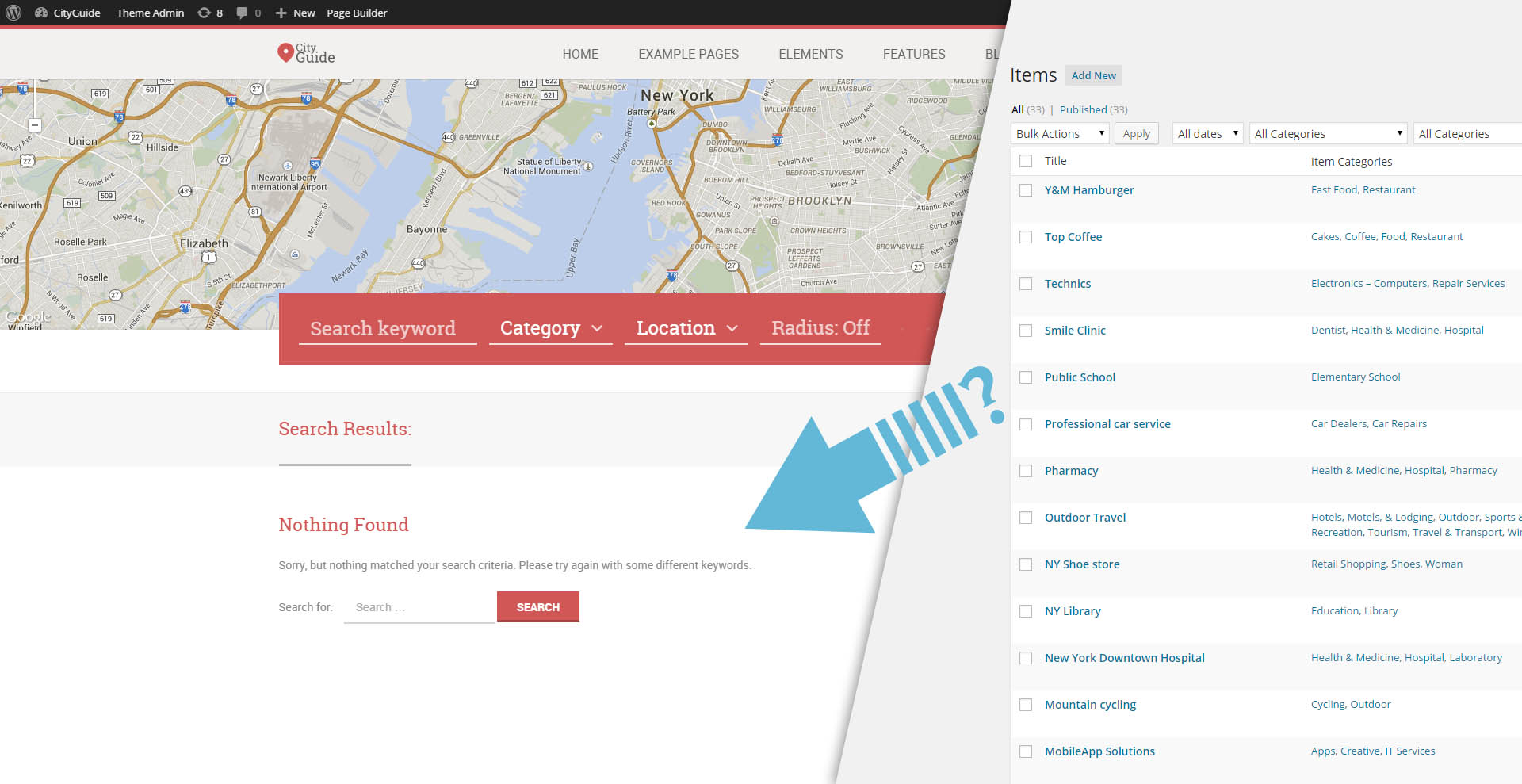 It's highly possible that they are not assigned correctly to any Language used on your site. Solution is assign all your unassigned posts to Default language.
Go to Languages Settings in Theme Admin and check if red message is displayed, message says that there are existing posts which are not assigned to language. Simply select checkbox and save settings. After this are all unassigned posts correctly assigned to default language and you would see all search results.