Most of our AIT Custom Post Types like Portfolio, Events, Items, Job Offers and others allow you to use detail page of this custom post on it's own url.
If you would like to modify layout of special page created for custom post type, you can edit this page in Page Builder. Just find in selection of Special Pages name of post type for which you want change layout, for example Portfolio Item if you want edit layout of detail pages for portfolio item.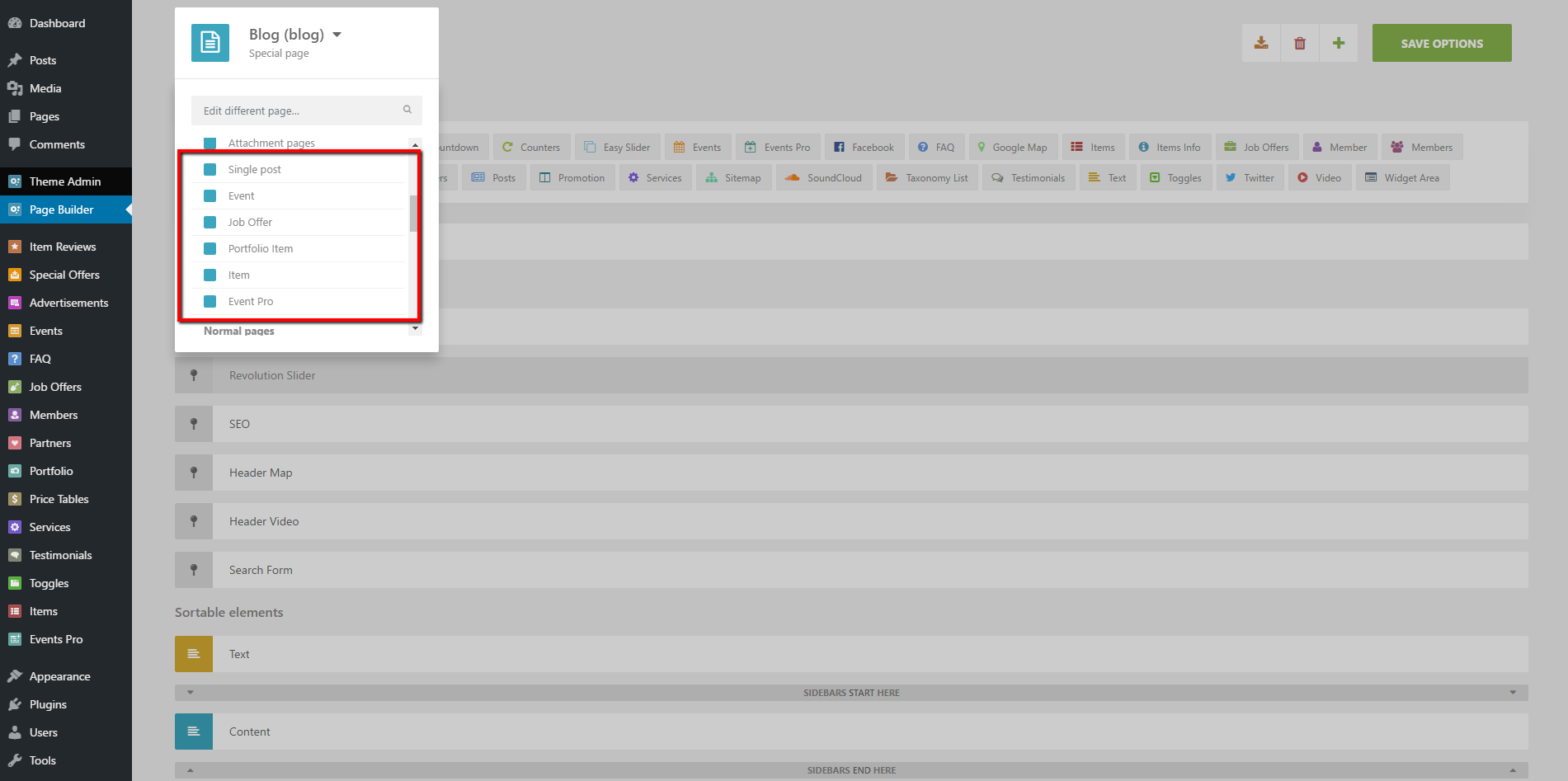 Note please that you can configure just one layout for all pages related to the same post type. It means you cannot build in Page Builder another layout for one porfolio page and another layout for another portfolio detail page. Layout created in Page Builder for special page is shared between all detail pages related to the same post.
Information related to content of post type is represented in Page Builder with Content Element so you can add other elements above or below main content of post detail information.