Options to change currency is available in Theme Options > Payments section.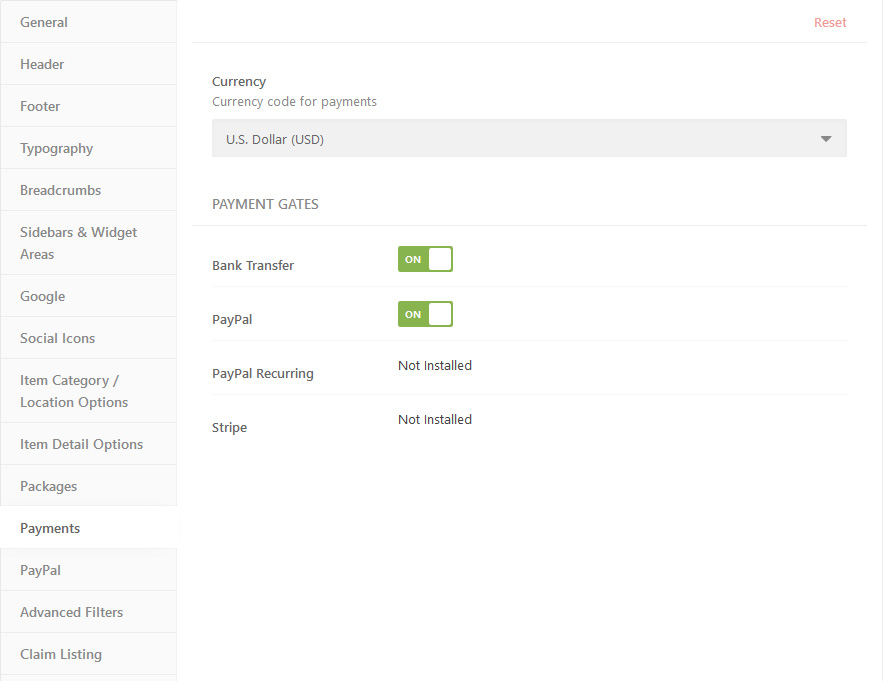 To add new currency you have to change source code, exactly look for file ./ait-theme/config/@theme.neon where you can add new currency to list of all available currencies.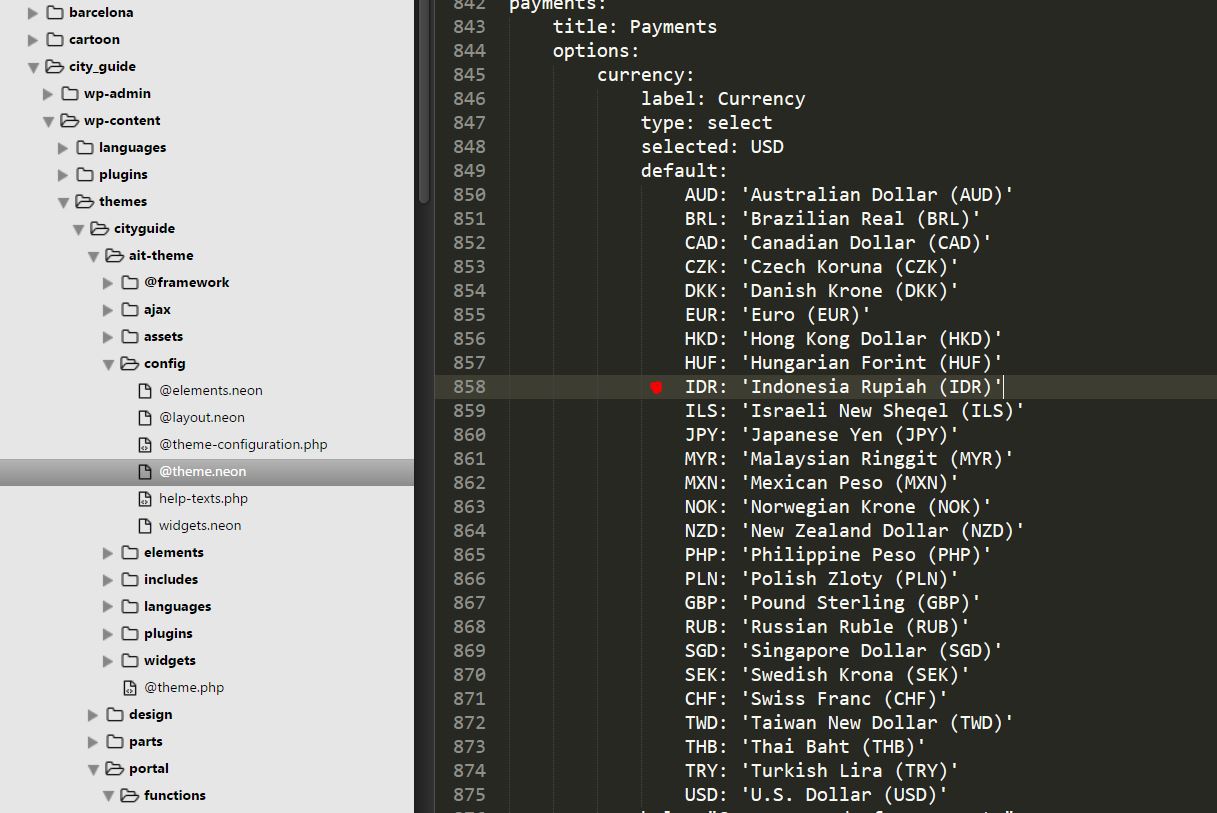 close
Please note that paypal plugin uses the list of currencies from paypal API, so if paypal do not support your currency, plugin will not work.
Add currency for Events Pro posts
If you would like to add new currency also for Events Pro posts, you have to modify directly plugin file:
./wp-content/plugins/ait-events-pro/cpts/event-pro/event-pro-data.metabox.php
Note: some themes may overwrite file used in plugin, if you find file in theme folder, edit this file used in theme instead of file in plugin folder.
Example of path for Directory+ theme:
./wp-content/themes/directory2/ait-theme/config/cpts-metaboxes/event-pro-data.metabox.php
Set default currency
Would you like to use another default currency selected when new Event is created? Just set code of this currency in "selected" option what you can see in screenshot above:
"selected" => "USD"
change for example to:
"selected" => "EUR"