Revolution Slider comes with features:
Unlimited Slides
Unlimited Caption Layers
CSS Animation with a fallBack to jQuery
Vimeo & YouTube video
Drag and Drop layering
How to create new Revolution Slider
In main WordPress menu navigate to Revolution Slider. Opened screen shows all your created slides.
To add new slider click on the button Create New Slider.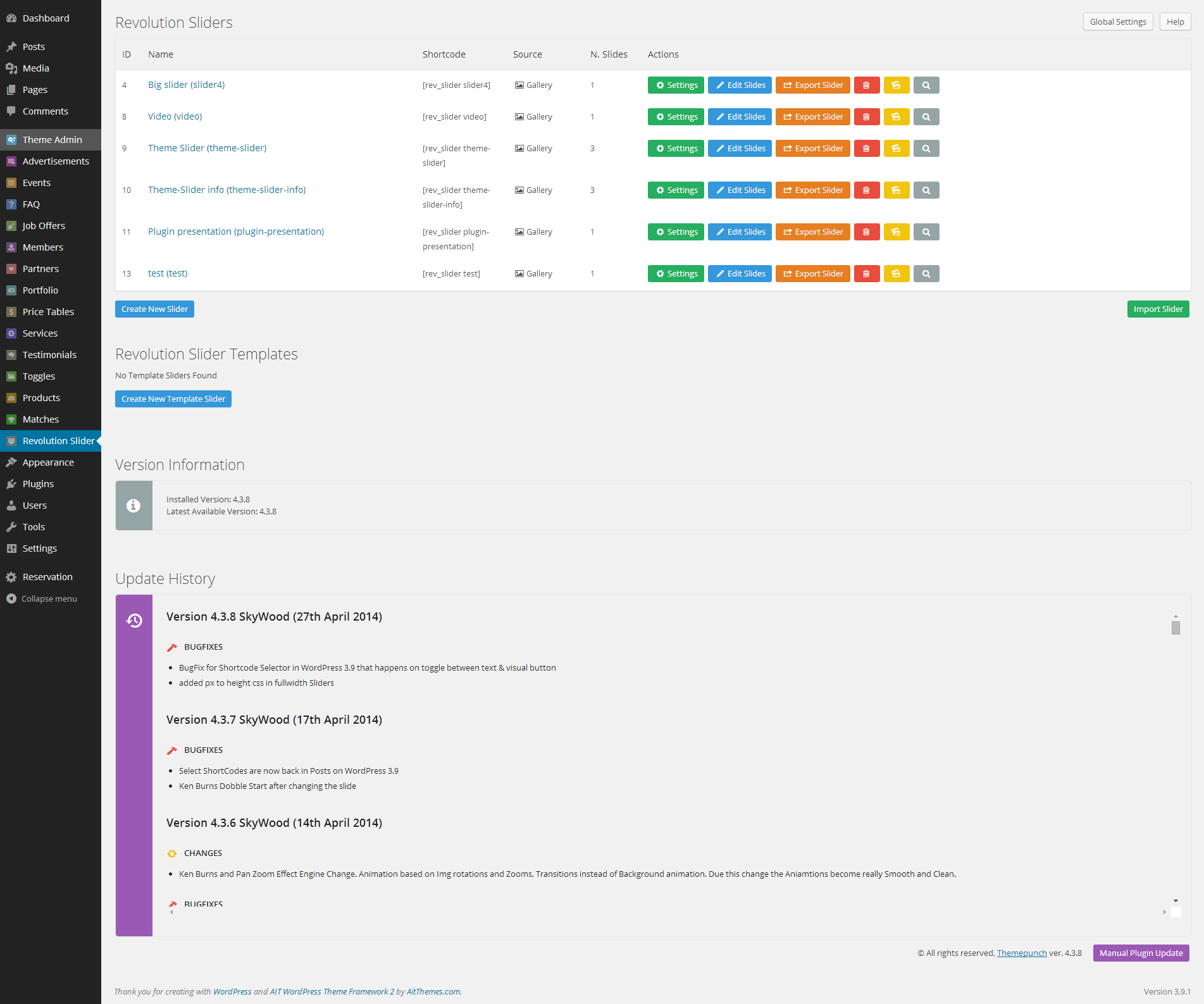 Necessary options for each slider are:
Slider Title – the title of slider
Slider Alias – alias is the unique string which represent this slider, using alias you'll choose which slider will be displayed on page
Available are many other options which Revolution Slider plugin provide, you can find them in accordions on the right side of screen.
How to add/edit slides of Revolution Slider
When your slider is created, you can start create slides.
Click on "Edit Slides" button in the list of all your created sliders and add new slide by click on button "New Slide" or edit existing slide by click on "Edit Slide" button: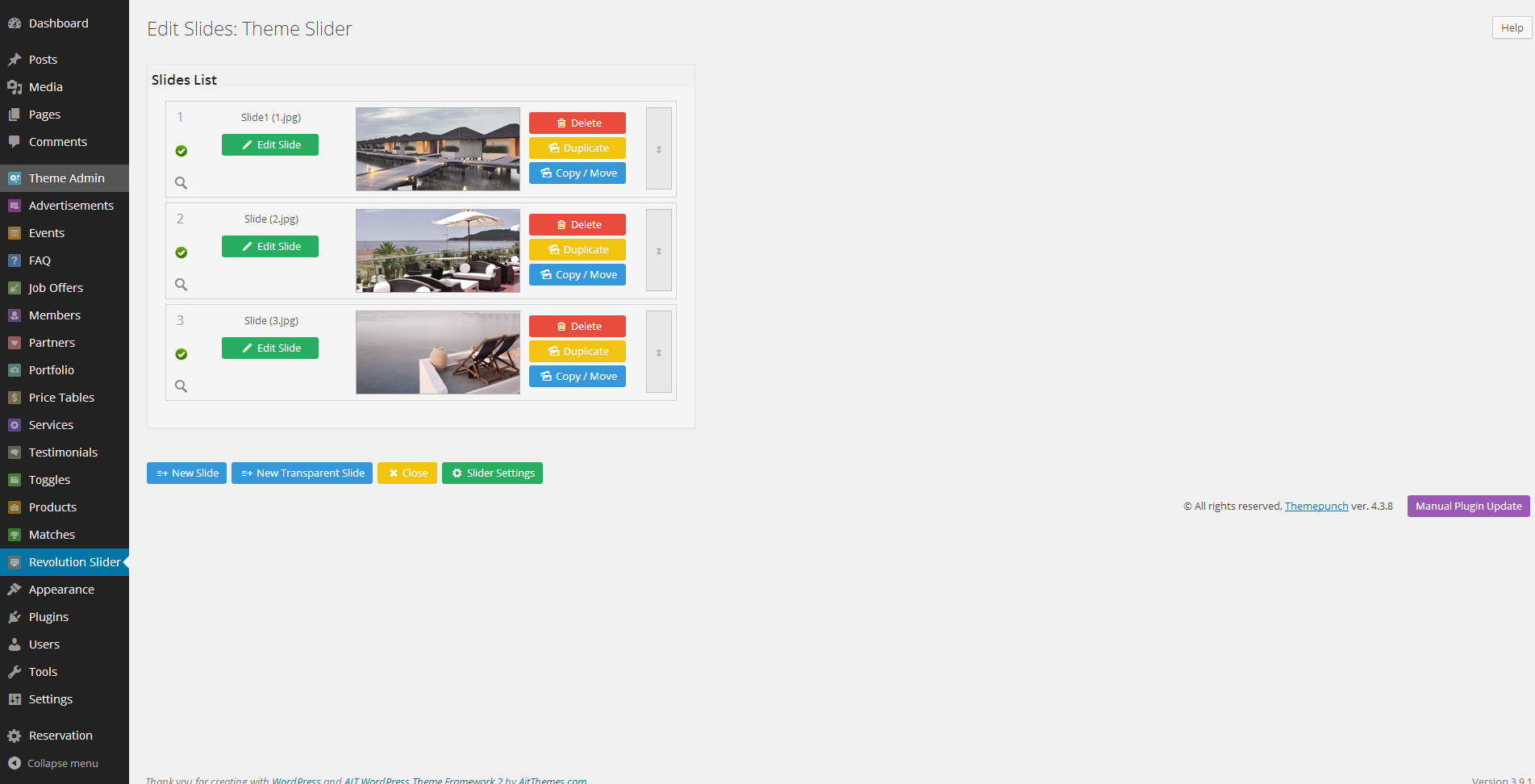 In edit page of slide you can see your created slide and edit each layer used in this slide.
You can edit General Settings for whole slide and also edit each layer separately through options:
Layer General Parameters
Layer Animation
Layer Links & Advanced Params options
In Layer timing & Sorting options you can order layers and change times for each of them.
For more information follow please original documentation of Revolution Slider plugin.