Ivan is our support manager, he's the most experienced one of all our supporters and the most patient one in our Ait Team. He's been with Ait for 5 years even though being a supporter for WordPress themes hasn't always been the job of his dreams…
Ivan, I think that no-one really dreams of being a supporter. It's not your childhood dream either, is it?
Ivan: It's true that being a supporter wasn't my dream. I always dreamed about aviation. I even started studying aviation engineering after the high school. But I only finished the first two semesters. Then my daughter Katka was born, I left the school and started working as IT consultant.
Have you ever thought of going back to school?
Ivan: Yes, but not the same school anymore. IT sphere really caught me and I decided to study informatics instead. I was lucky to have a good job with flexible hours so I wouldn't need to compromise my family life. I could study externally and I got my bachelor's degree. I even wanted to continue studying to get masters but the dean of our faculty decided to only allow masters study to full time students. I couldn't leave my job therefore the school was over for me. Suddenly I had quite a lot of free time. I started to look for a new job and I wanted to do something related to websites. Ait seemed to be just the thing I was looking for even though I didn't have much experience with WordPress. When Martin called me after the interview that they wanted to try it with me, I decided to try it too.
Being a supporter is a tough job as people aren't usually patient when they can't get something to work the way they wanted. How are you dealing with the complaints?
Ivan: At the very beginning, it took me about a month to figure out everything around WordPress. By the time I got a hang of it, I was ready to give in and go somewhere else. I've been taking everything that people wrote too personally, I think. If something wasn't working, clients would give out to me as if everything was my fault. I felt bad and I thought that I wasn't doing my job well and therefore, that Martin won't be happy with me either. But instead of leaving, I decided to try harder and look for a better way to communicate with people, to let them know that we appreciate our clients, their constructive feedback and we're doing our best to fix reported bugs as soon as possible. At the same time, I had to learn how to say no because people often want extra service or customization that we cannot provide.
Is it even possible to get used to this kind of pressure?
Ivan: I'm trying to keep my distance and not to take it personally. Supporters need to pay a lot of effort to filter out the emotions and transform the message from client to more technical formulation for our developers. They need a clear input of what has to be done in order to work effectively. But I must add that there are also many clients with professional approach who are pleasure to work with.
How does your average working day look like?
Ivan: My average working day basically lasts the entire day, with few shorter or longer breaks. It all depends on how many queries do we get. I start working at 8am, till lunchtime. Than I go to the city centre for dinner, I take a walk to get some fresh air and to clear my head. I usually meet my daughter Katka after she finishes school, spend some time with her, help her with homeworks, etc. Later in the afternoon I get back to work and if support is busy I work late nights too. I think this kind of work distribution over the entire day is ideal. I can reply to client's queries and receive their feedback or additional information by the end of the day.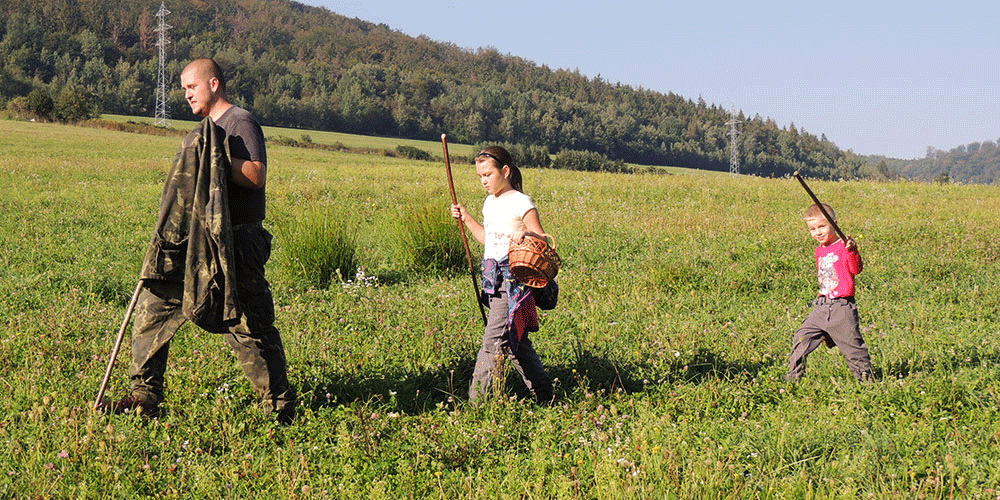 What are your hobbies?
Ivan: Unlike Peter, I'm not a sports guy at all. I never was and never will – I guess. My biggest hobby is listening to a good rock music with a beer in my hand 🙂 The best way of relaxation for me is watching some great rock concert. At least once a year I go to a music festival with my friends and if there's any rock concert nearby, in Europe, I have to be there. There's no way I would miss out on opportunity to see ACDC or Iron Maiden. I've been listening to their music since I was a little boy. When I've been to ACDC concert for the first time I almost cried with happiness. This year, my friends and I are going to Guns N` Roses and Rammstein. You simply have to see them life if you have a chance. Sometimes I take Katka to the concert with me. She's a big fan of Tublatanka so she had to come with me the last time they had concert in Kosice. She also likes Queen and Freddie Mercury. I think she takes after me when it comes to a taste for music and that we'll be going to all concerts together when she's older. Or better to say – I hope she will take me with her once she's older 🙂 She's turning 10 this summer.
Taking daddy to a concert when going with friends? Good luck with that 🙂 What will you do if she won't take you with her? Do you have any other hobbies?
Ivan: I do, actually. I'm collecting remote control helicopter models. I started in 2010 and I really enjoy playing with them and learn how to fly them. I remember buying one quite expensive model because I was sure that I was an expert in flying them already. I smashed it on the wall within 10 seconds of its first fly. Ouch! But let's say, I took it apart faster than any professional mechanic would 🙂
How do you spend weekends/holidays?
Ivan: We have a chalet in a countryside. This is the only place where I tend to do "sports" if I can call it this way 🙂 We're outside all the time so it's easy to get playing badminton, try inline skates, skateboard, go cycling… And my favourite thing is the BBQ & a good beer.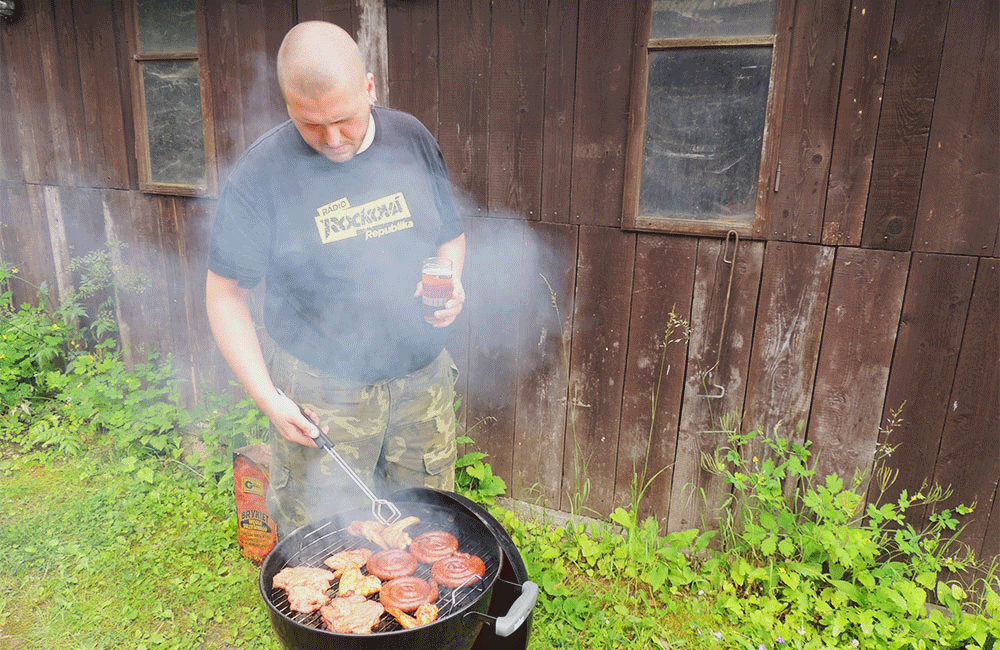 Hmm, good beer isn't bad. Do you have any remarkable story to share with us? Maybe from the train, like the one Peter told us?
Ivan: Thinking about it… I will surprise you, I do have an unforgetable train ride story. Once, I was traveling home by train from ACDC concert with my friend and we've run out of beers along the way. What kind of train ride would it be without any beers, right? So we decided to get of the train on the next stations to buy more beers. There was a small bistro near the train station and we thought we had enough time to buy the beers and come back to the train. But when we returned, the train was already leaving. We've started running after
it, with 24 cans of beer each, holding under our arms. One of the stewards has noticed us and stopped the train. He even helped us to climb into the last carriage and offered help with carrying the beers. In case he's reading these lines, I'd like to thank him again for being the coolest train steward in the world! By the way, the official intro song on this ACDC tour was "Rock n roll Train" 🙂