Using captcha on the registration page is quite common practice. This tool can prevent from spam and fictitious registrations performed by bots, as it requires user to type in certain characters in the relevant field.
There are several types of captcha – one is a combination of letters and numbers, another one is image captcha when user needs to click on relevant pictures based on the instructions, or alternatively user has to type in the correct result of a simple mathematical operation e.g. sum or difference of two numbers.
How to turn captcha on
Our themes provide quick and easy activation of classic captcha that will help you to avoid unwanted registrations. First go to admin -> Appearance -> Widgets where you can find all the widgets available on your website. The registration form is usually located on the Homepage, therefore click on Homepage:
Now, pick the first widget: Theme –> Login: User Login. You can find the checkbox Use captcha at the bottom part of the window. Tick it and click on Save button.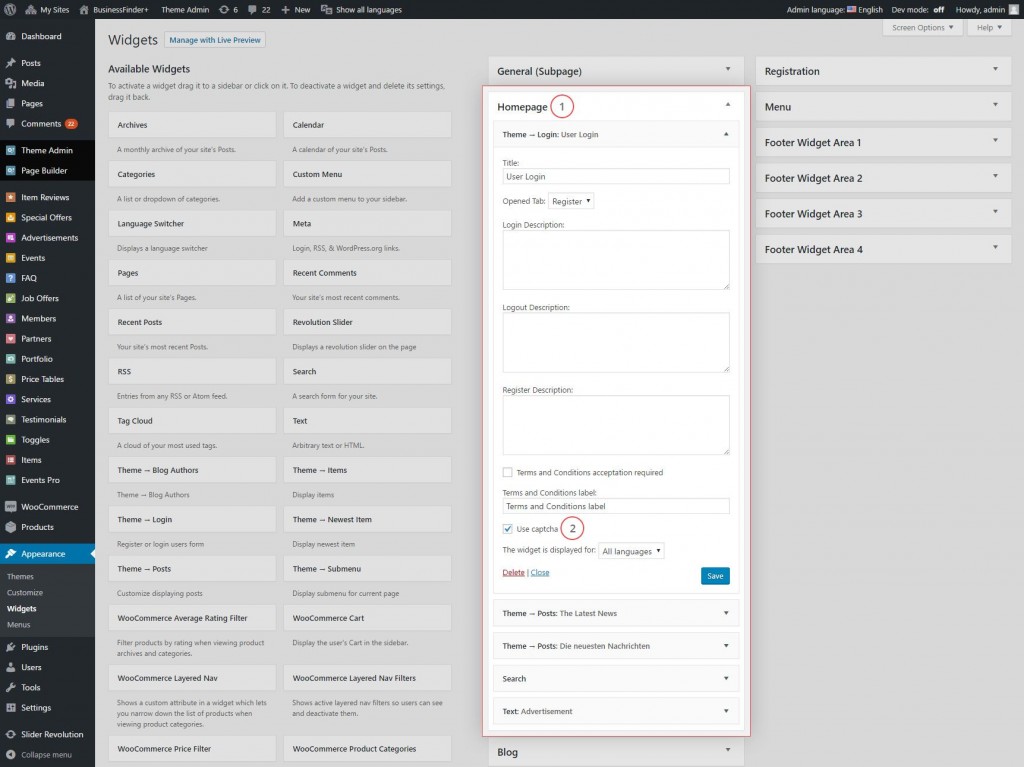 When you look at page preview you will see newly added element – captcha – on your registration form.
You can check the illustration How to turn on Captcha on registrations form in portal WordPress theme in our video tutorial.