Tours slider is an unsortable element that can be displayed on each page similarly as Revolution Slider. Element has just few basic settings:
Type – type of the map (Normal Road Map, Satellite Map, Hybrid Map)
Autoplay – determines whether tours slide automatically or manually on click
Autoplay Pause – time between 2 slides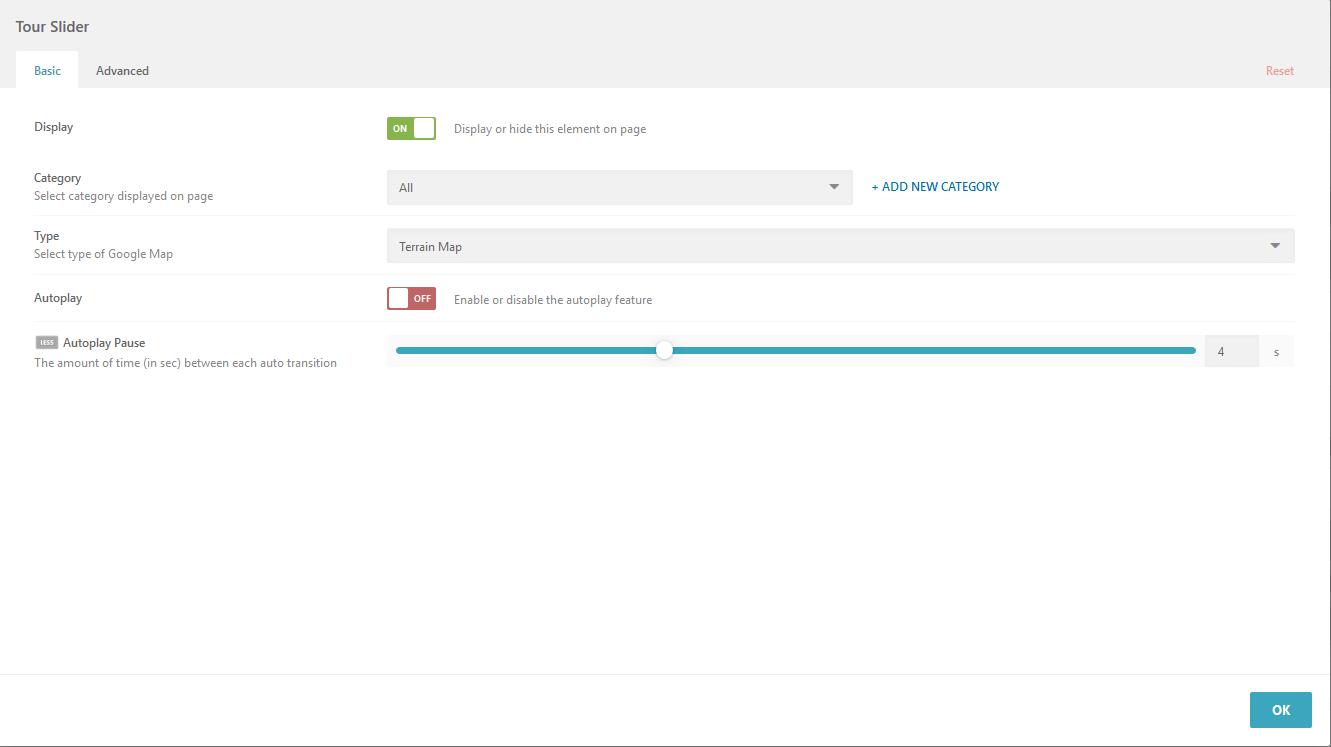 Load Google Map on request
Using option "Load Map" you can select how the Google Map is loaded on your website:
After page load – standard behavior, Google Map is loaded immediately when page is loaded
After click on button – Google Map is not loaded after page load at all, only manual click of visitor on the button in place of map will load the Google Map
For more information read our article Load Google Map on request.
How it looks on frontend
On frontend Tours Slider appears in the header, in the same place as Revolution Slider, Page Title etc.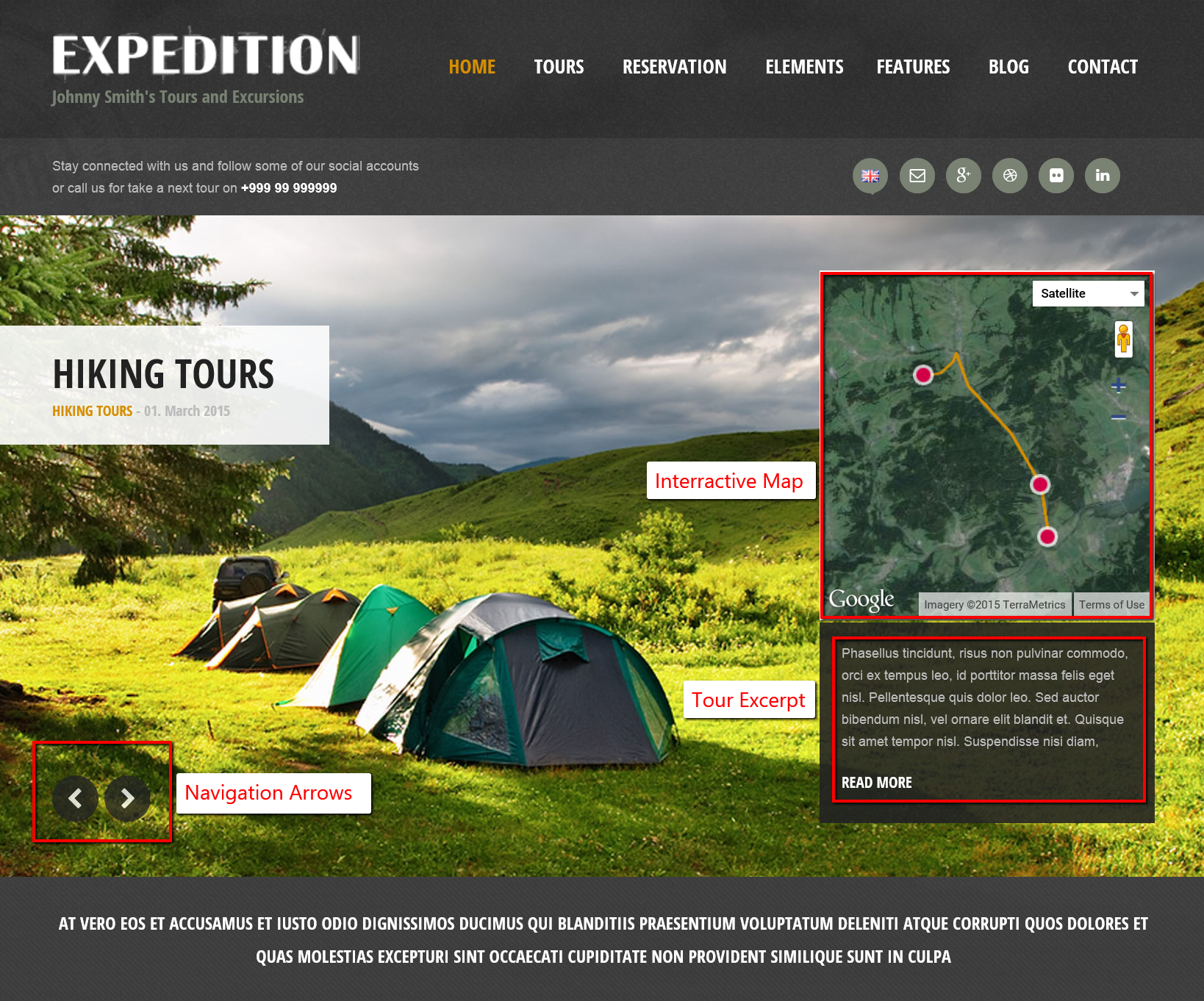 Note: because there is already fixed Tour's thumbnail with the map in the header on Single Tour page we do not recommend to use Tours Slider on Single Tours pages. Read more about Tours.