Taxonomy Menu is unsortable element which may be available in directory theme. The name implies this element shows list of taxonomy. As a taxonomy we consider Item Categories or Locations which are taxonomies of Items custom post type. The taxonomy menu when enabled, is displayed and available on the page all the time. Its main functionality is to provide user with quick ability to browse directory portal.
Element is easy to set up. It literally provides you only with options to enable it and to choose which taxonomy to display.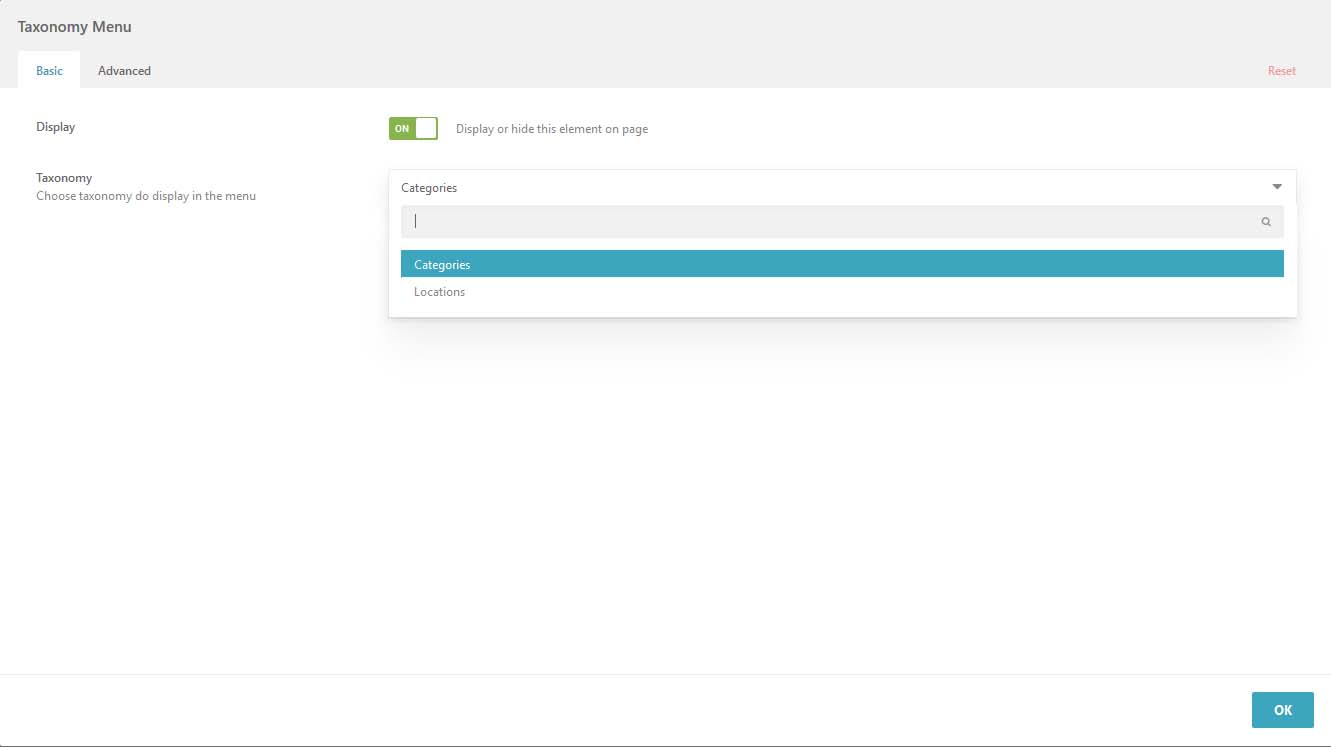 Additional functionality for this menu is, that in combination with Header Map element on the same standard page, the filter is involved. You are able to filter map markers with taxonomy filter to show only desired categories, in real time.
In the case of FoodGuide theme, Taxonomy Menu element is always located on the left side of page.