Event guide as a directory theme includes Items custom post type which represents listed business or event organizer in this case.
To this post type belongs two taxonomies:
Item Categories
Item Locations
Those obviously represents location of business and its category (e.g. shop, restaurant).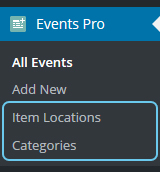 Event guide was built with Events Pro plugin in mind. Therefore, we count on this plugin as enabled and this plugin is also connected with Items.
Plugin itself provides you with Events Pro custom post type, which has only one own taxnomy "Categories" and inherited one "Item Locations".
So in the end you can find in administration following taxonomies:
Item Locations
Categories
Explanation of locations inheritance
Event can be categorised into any category (e.g. music, culture, food) while it is not necessary to be connected to any item. It means this event would be without its organizer. In conclusion, events need their separated categories to be set.
But this doesn't imply to locations. While categories can be totally different between business and events, locations will always be the same (e.g. there is only one London 😉 ). And also, there is no difference between regular business and an event organizer as it's in the end also only business but with assigned events.
In conclusion: Events and Items share the same Item Locations taxonomy.
Example of shared location on front-end
Because of the fact that location taxonomy is shared, also front-end page of location is shared between items and events.
When Events Pro plugin is installed, events and items will be displayed in tabs.
Events Tab: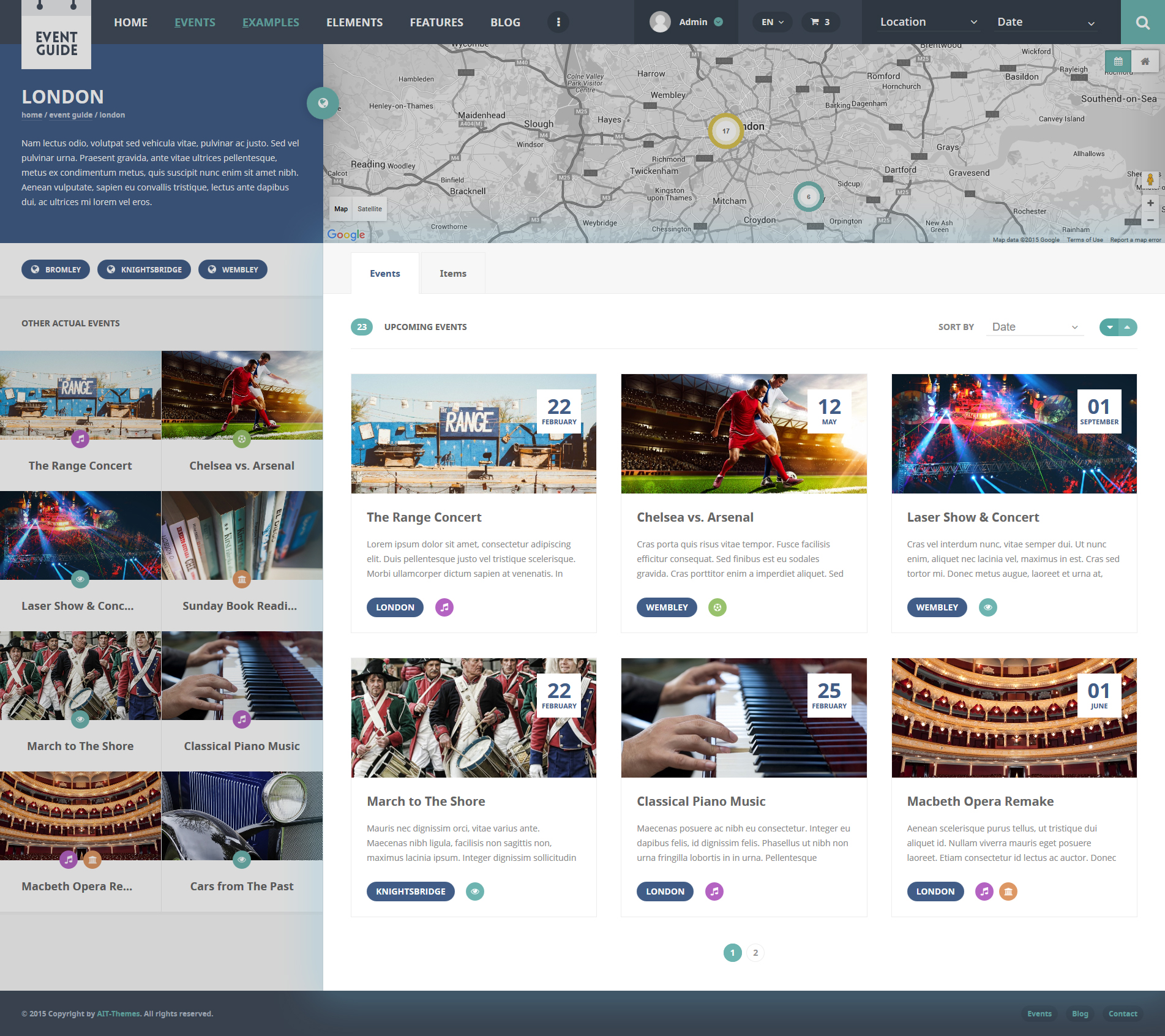 Items Tab: