Plugin options are available under Theme Admin menu in the main left side WordPress menu and are divided into three main categories described below. Using Page Builder you can place Subscribe Form element into your pages. Element is available between all other Fullwidth elements.
Texts
Texts options allow you to customize text displayed within plugin on the frontend of your website.
User Email Placeholder: placeholder displayed inside form input
Consent Text: consent text with which your visitors have to agree, consent or rejection with the consent text is stored in the database
Subscribe Button Label: label for subscribe button
Text for unsubscribe: text for unsubscribe link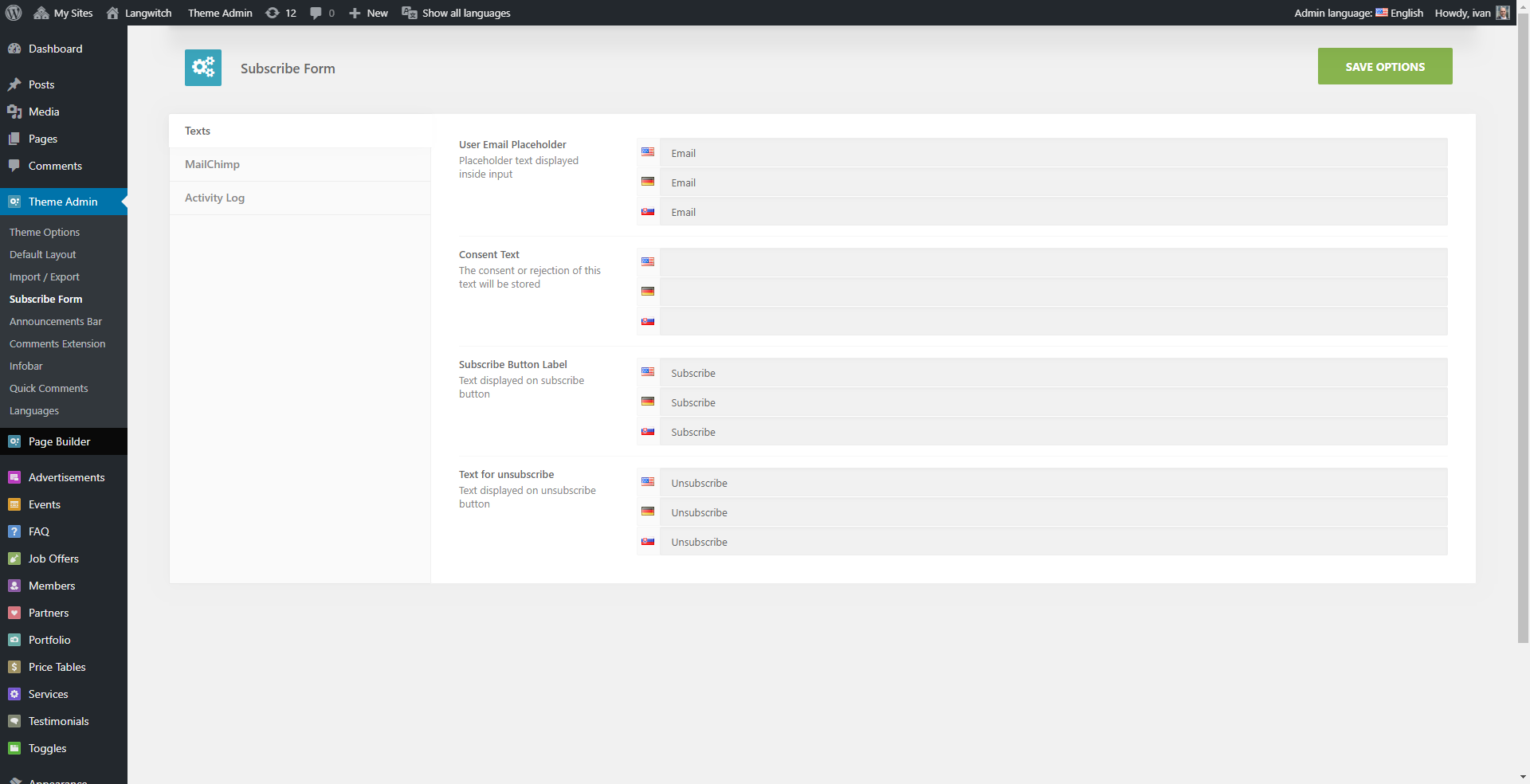 MailChimp
AIT Subscribe Form plugin uses MailChimp API to add new and update existing subscribers directly in your MailChimp account. For this purpose you have to insert your API Key and List ID in the settings of plugin.
For further information please check how to obtain your API Key and how to find the List ID in which all the subscribers will be stored.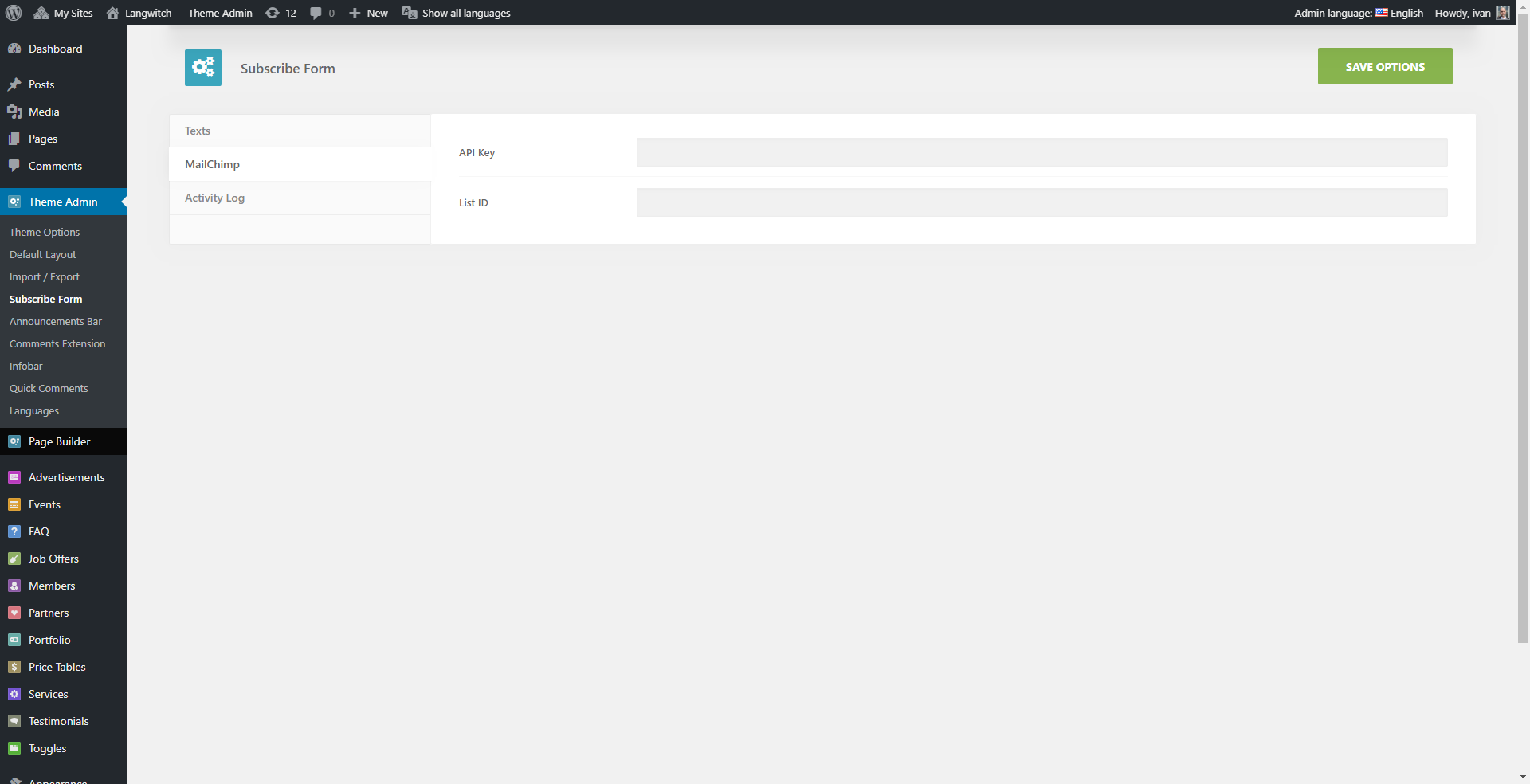 Activity Logs
Plugin provides a detailed activity log of users who subscribe or unsubscribe via Subscribe Form Plugin. Every time user uses the fronted form, the result of his consent or rejection with the consent text, email address and current timestamp is stored in the database as it's the requirement of GDPR. Note please, that this is only the log of activity on your website and may not reflect the real data in MailChimp account. That's because MailChimp subscribers have options to unsubscribe for example from the content of email they received and it's out of scope of this plugin.