To insert your new Item Post navigate to Item > Add New menu item available from main WordPress left-side menu.
With each Item post can be presented following information:
1. Header section and content
Header of Item Post display category icon, main title of Item Post and featured image. Below is main Content written for Item Post with links to Reviews section and Share page.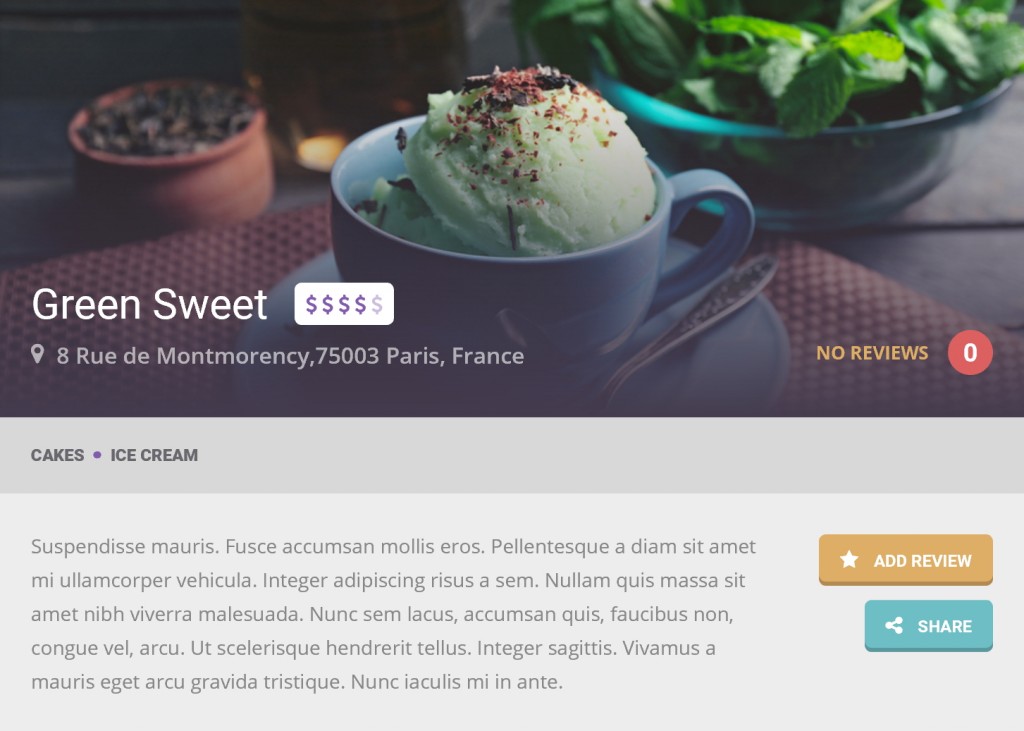 2. Address information section
Under main content section continues section which presents Opening Hours and general Address information.
Example of Item Detail page
Item detail options from WordPress Admin side
1. main title of item post
2. main content text of item post
3. main featured presentation image of item post
4. subtitle text displayed with main title, ability mark item as Featured, selection of header type (map, image, no header)
5. address information and position of item on the map, general contact information
6. opening hours displayed with address information
7. management of social icons and their links displayed within address information
8. gallery displayed beside main content
9. features/services displayed in the end of item detail
Options mentioned above are general options available in theme, additional plugins can extend functionality with Custom Fields, Advanced Filters, Item Reviews. More information about plugins are here.