All users on your WordPress website are assigned to some WordPress User Role. Using Permissions Manager plugin you can define different permissions (capabilities) for each Role separately. In left side of plugin screen is menu with displayed all Roles available in your WordPress installation: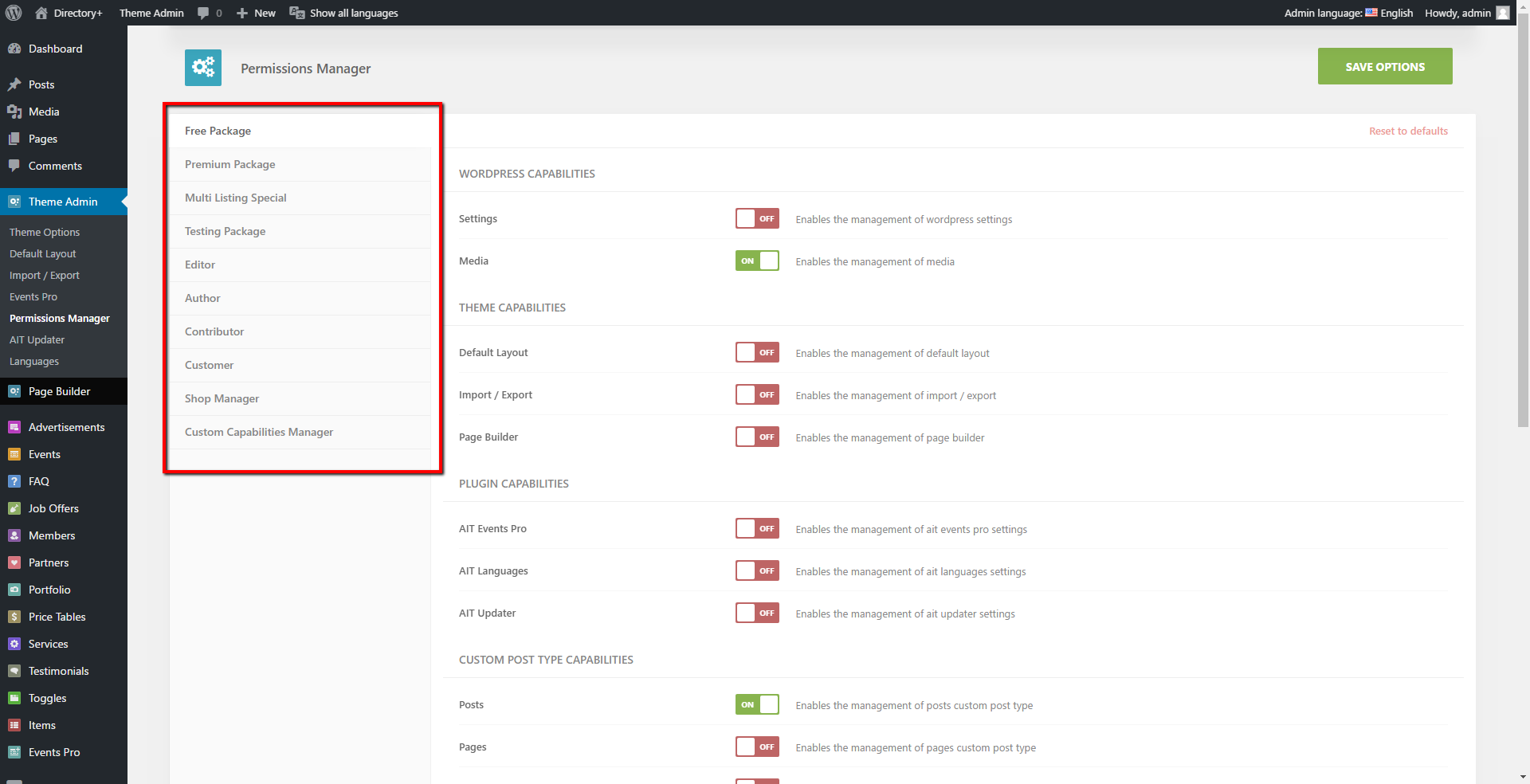 For each Role can be managed capabilities divided into sections:
WordPress capabilities – standard WordPress capabilities related to general WordPress settings
Theme capabilities – capabilities related to only AIT Theme settings
Plugin capabilities – capabilities related to only AIT Plugins settings
Custom Post Type capabilities – options allow you to enable or disable access to general WordPress Posts, Pages and all other AIT Custom Post Types defined in currently installed theme
Custom Capabilities – options are available if custom capabilities are added in Custom Capabilities Manager, for more information read documentation page Custom Capabilities Manager
close
Important notice! Once access to Custom Post Types or standard Pages or Posts is turned on, users with role which have access to selected posts have full capabilities to manage own and also posts created by other users, doesn't matter if it's role like Subscriber, Author or Editor…
Exception are only users registered with role created on the base of Packages in our directory type themes – users have still limited access to Item posts and Events Pro posts according to options defined in their Package in Theme Options. That's also why option to turn On or Off access to Item posts isn't available for roles created on the base of Package in Theme Options.
Which Custom Post Types you can see in Permissions Manager plugin screen depends on currently installed AIT Theme – each theme may provide different set of Custom Post Types. The same applies for Plugins, displayed are already installed AIT Plugins.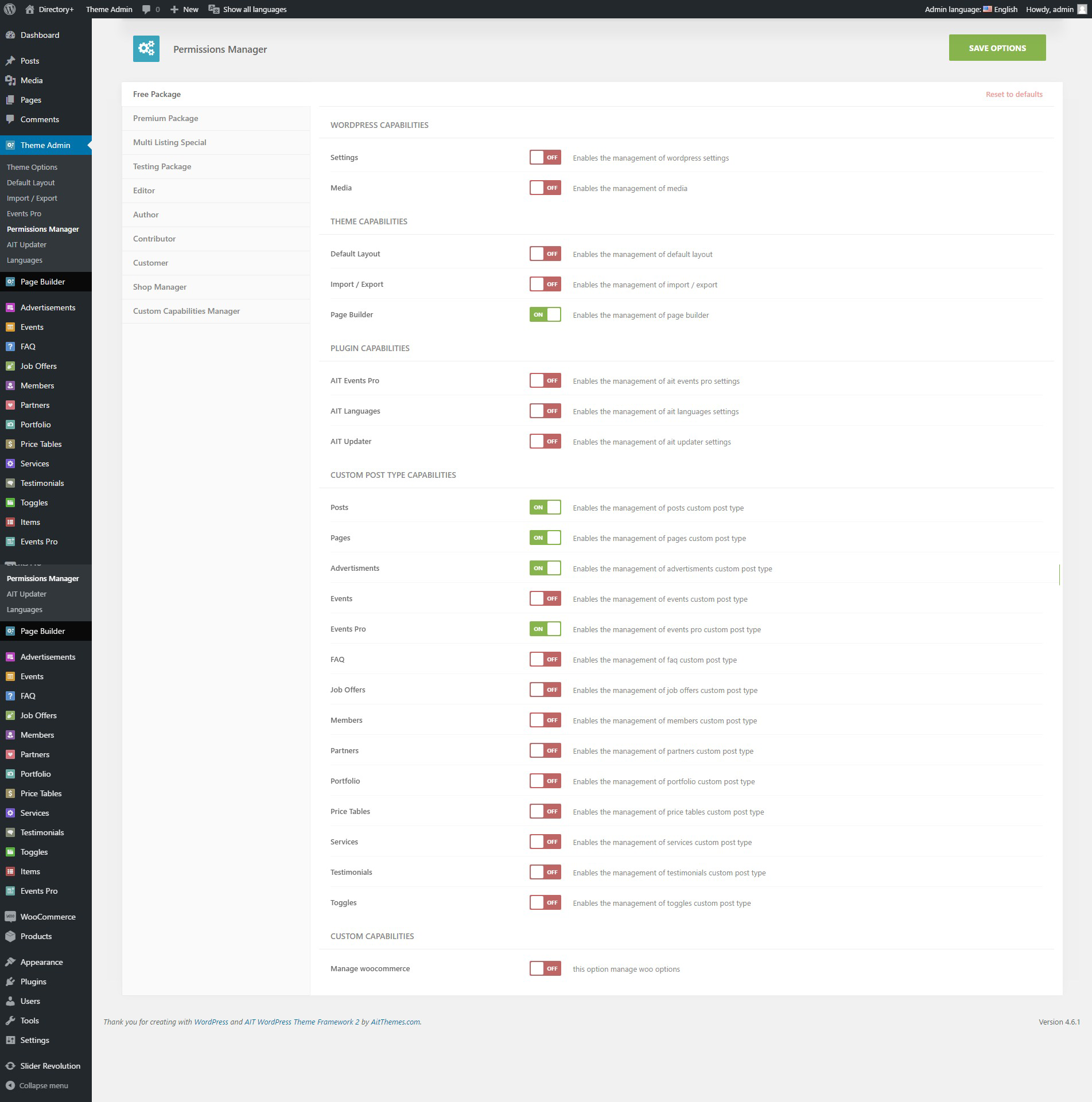 During AIT Permissions Manager plugin activation is made backup of your currently used capabilities related to available roles. If you would like to restore capabilities, and revert capabilities to the state of plugin activation, click on the "Reset to defaults":