Plugin options are available in the left side WordPress menu, where exactly you could find options in the menu is described in plugin installation documentation page.
General options:
Infobar position: notification bar can be displayed on the top or bottom of your website
Text: the main text displayed inside notification bar
Button Text: text displayed on the button used to close notification bar. Once there is no text defined for the button, displayed is only simple small X button in the corner of notification bar which close the bar after click.
Cookie expiration: expiration of cookie in days
Colors options:
Background Color: the main background color of notification bar
Text Color: color for the main text displayed in the bar, text information may include simple html syntax like paragraph, lists or links
Links Color: color of links used in the text
Button Background Color
Button Text Color
Plugin active with AIT Multilingual Theme
AIT Infobar plugin is fully compatible with our AIT Languages plugins, for each translation of your website you can display text in wanted language. Plugin active on our multilingual themes is designed like the rest of our theme admin.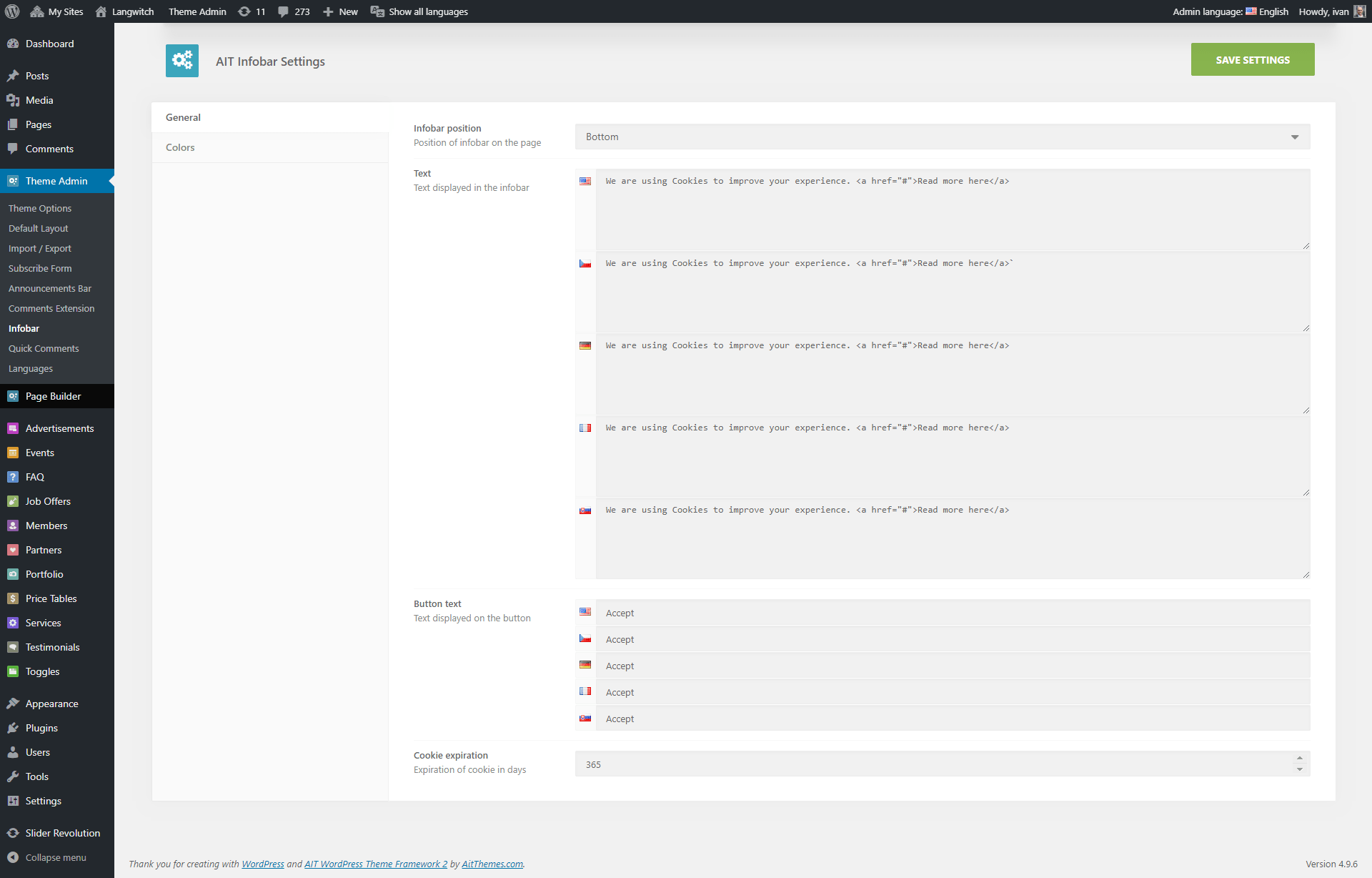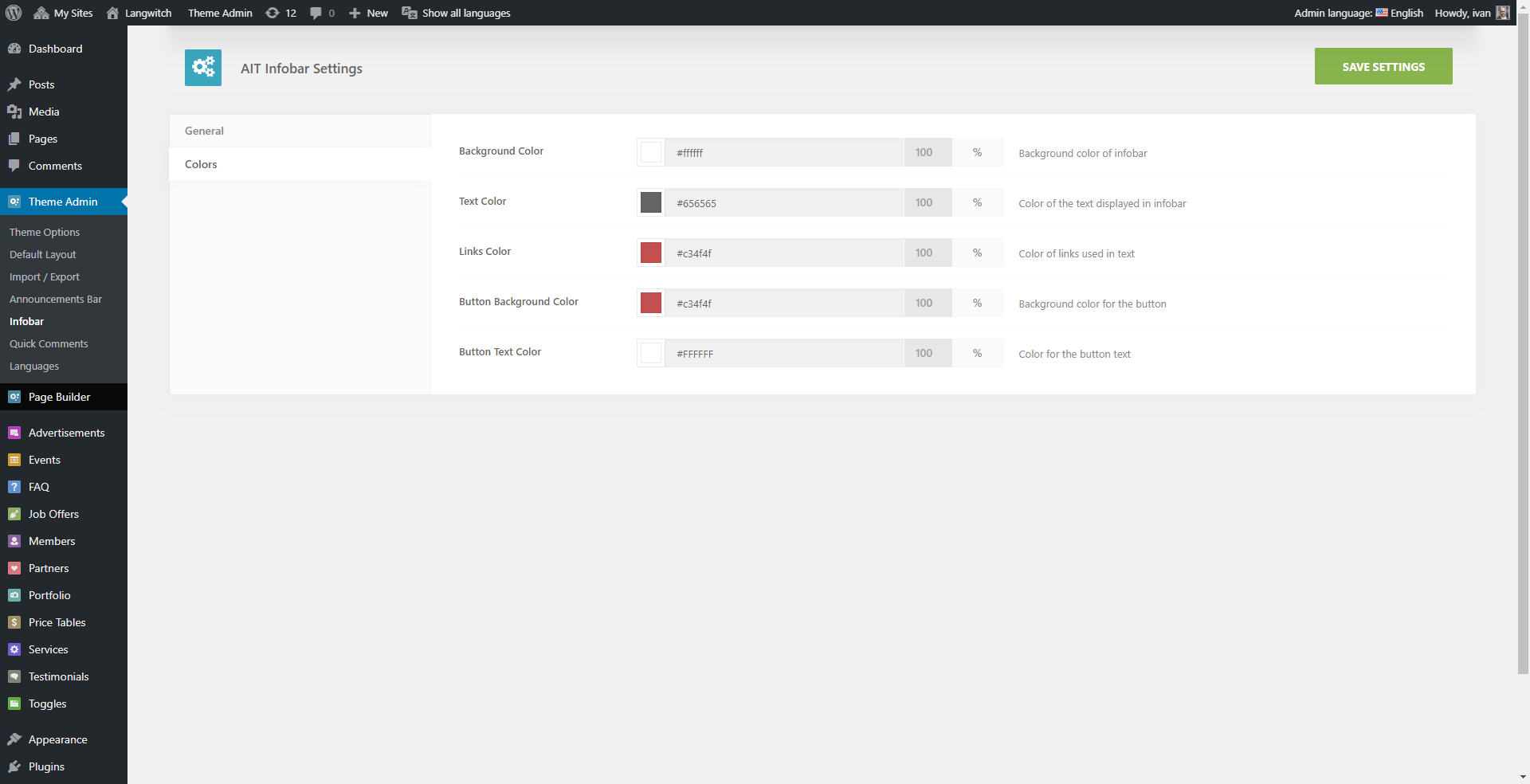 Plugin active with older AIT Theme or third-party theme
Plugin active with one of our older no Multilingual Theme, third-party theme or plugin active in the network of Multisite installation offer options in general WordPress design.