Memorial theme provide improved fullwidth Member Element displayed on your page via Page Builder:
In settings of Member Element you can choose Member displayed on the page: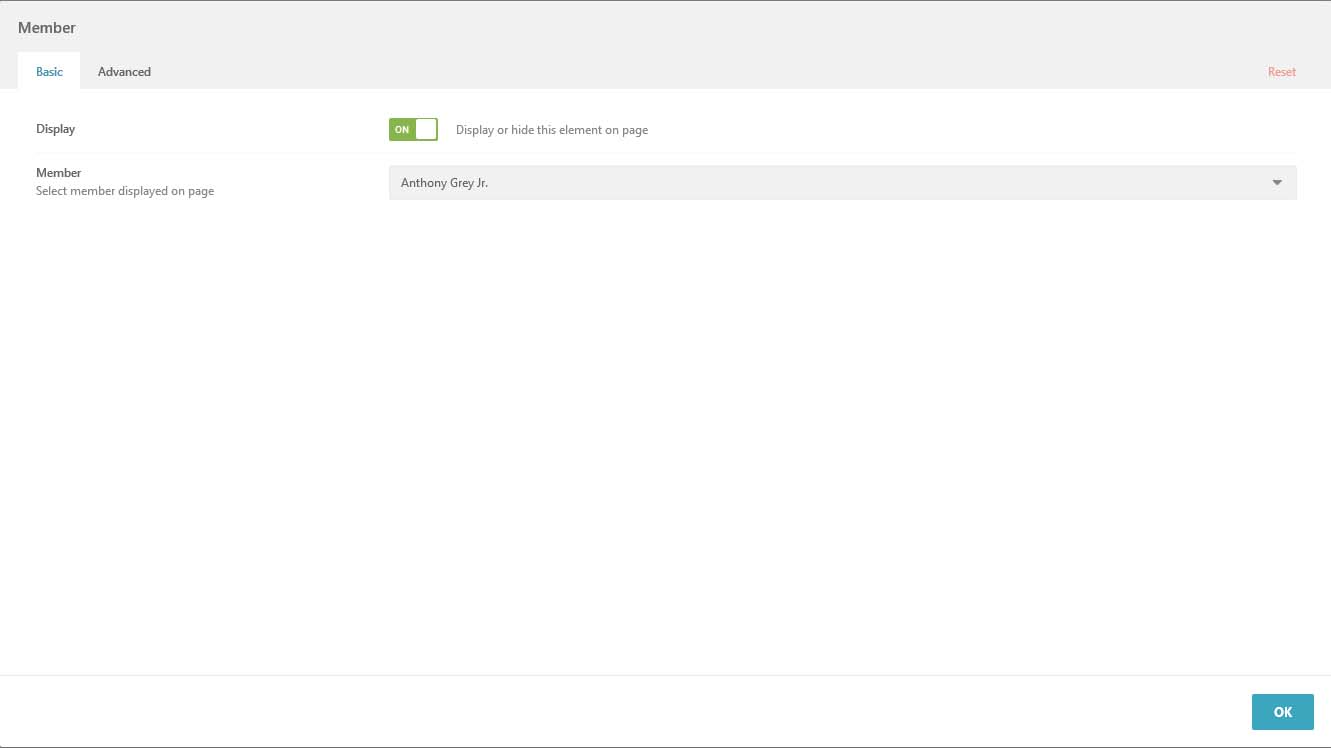 Advanced tab of Member Element allows you set up Title and text displayed on the left side of element on the frontend. Also background image of element is specified from Advanced tab of Member Element: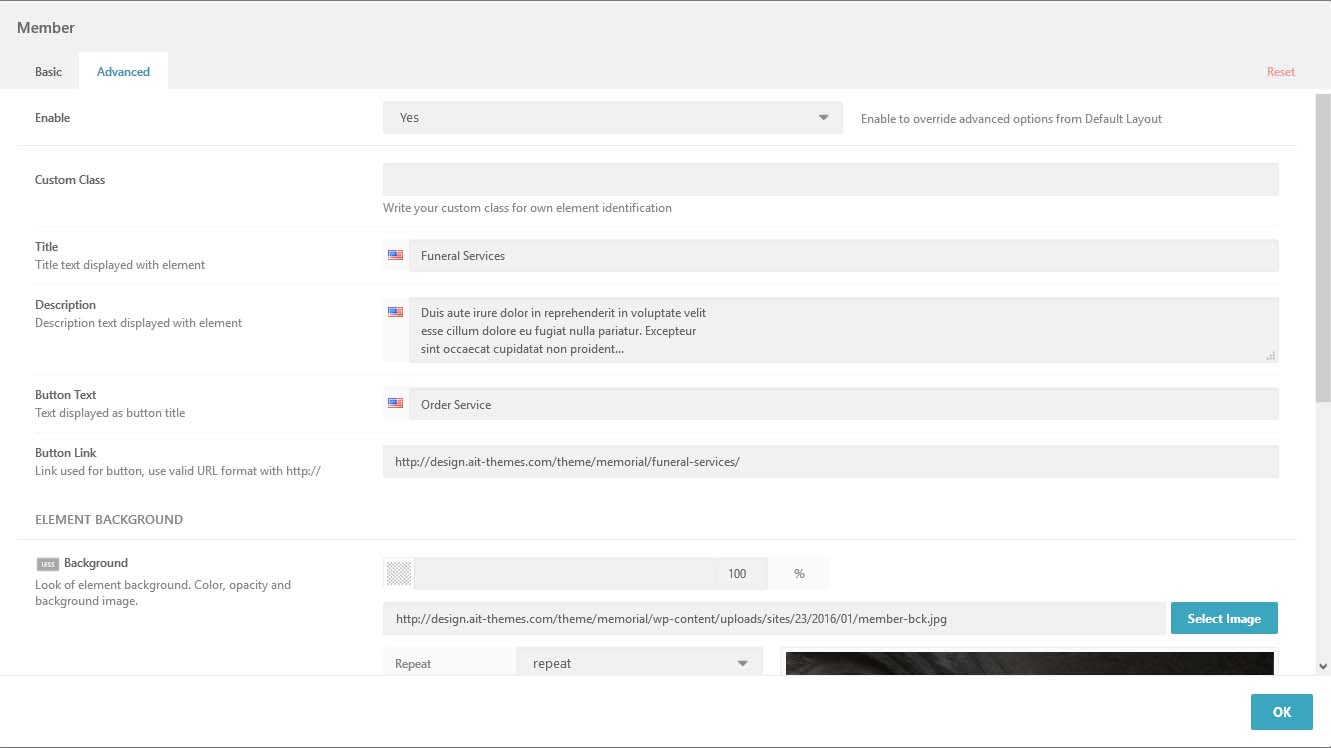 All other information displayed with Member Element are set up directly for Member Post in edit screen of post. Displayed are information from Funeral Services section, Member's photo and Contact information displayed with mouse cursor over member section.
Follow documentation page related to Member Post Type for more information about options related to specific Member Post.