Get Directions Element available in Page builder allows you to use functionality of plugin on any page of your website. Element provide option to set up Destination Address so visitors of your website will be navigated to predefined place. If you want allow visitors specify also Start Address, simply left Address field empty in Element.
All general options related to Get Directions functionality are available in Theme Options > Get Directions.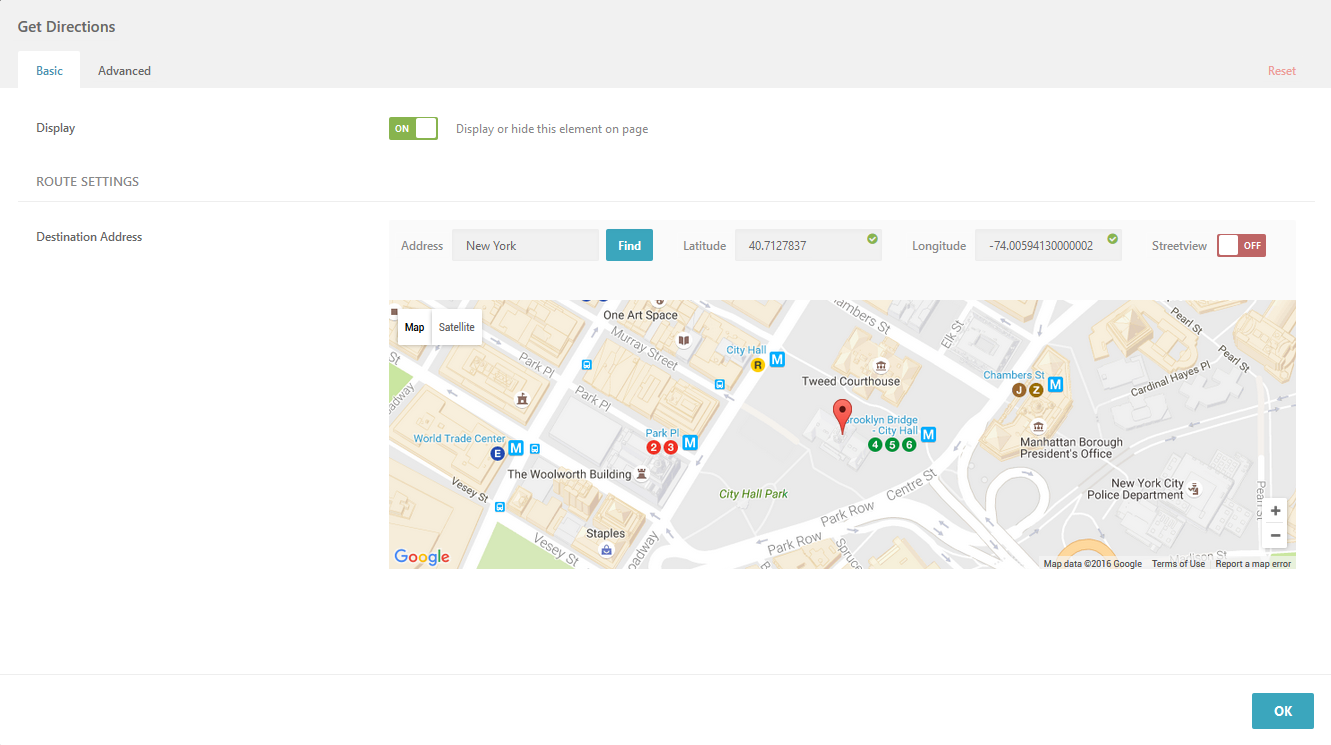 How it looks on frontend of standard Page
On directory type themes ( like CityGuide, Directory+, EventGuide, FoodGuide …) where are available Item Post types, visitors are able select also category of Item Posts displayed around the route in specified distance. For our other non-directory type of themes is functionality same, except ability to manage options related to Item Posts.
Example images are from Directory+ theme, design depends on actually used theme.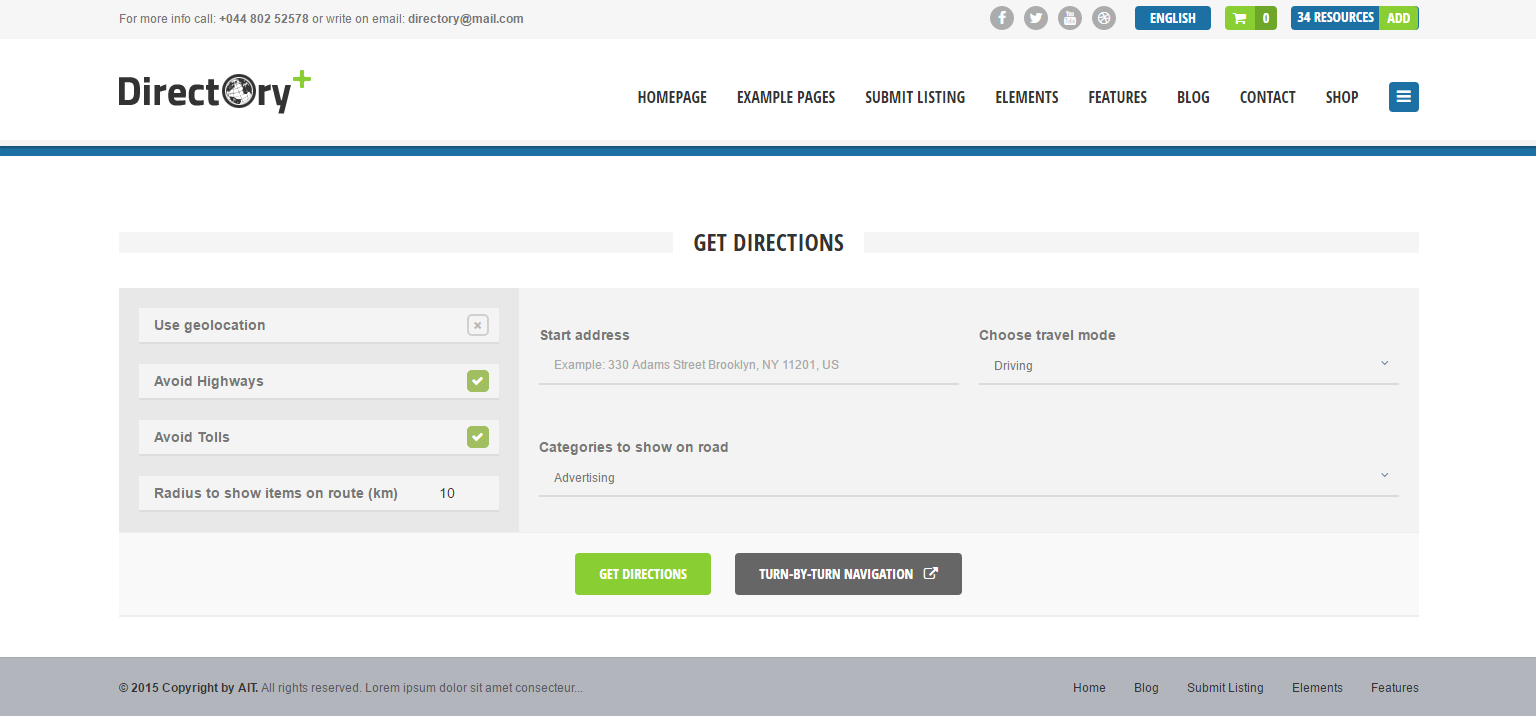 Get Directions with specified Start Address and Item Posts around the route: