Registration and login form is a Widget which you can place into any sidebar. But using Widget Area Element in Page Builder you can place it also to any page content. To create a "Submit listing" page where your visitors can register or log in, follow these steps:
1. Create new widget area called "Registration" in Theme Admin > Theme Options > Sidebars & Widget Areas: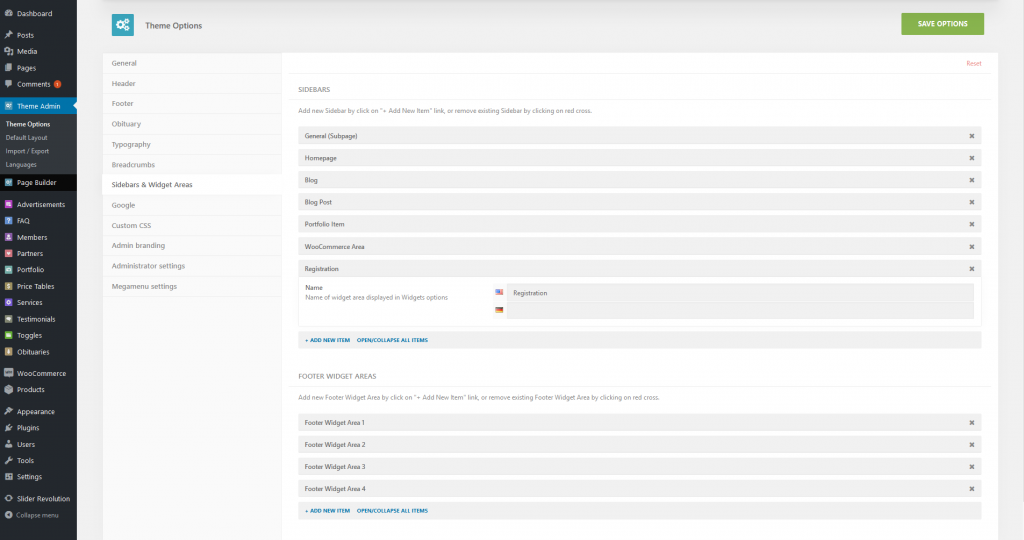 2. Insert widget called "Theme > Login" into Registration widget. This can be done in Appearance > Widgets section: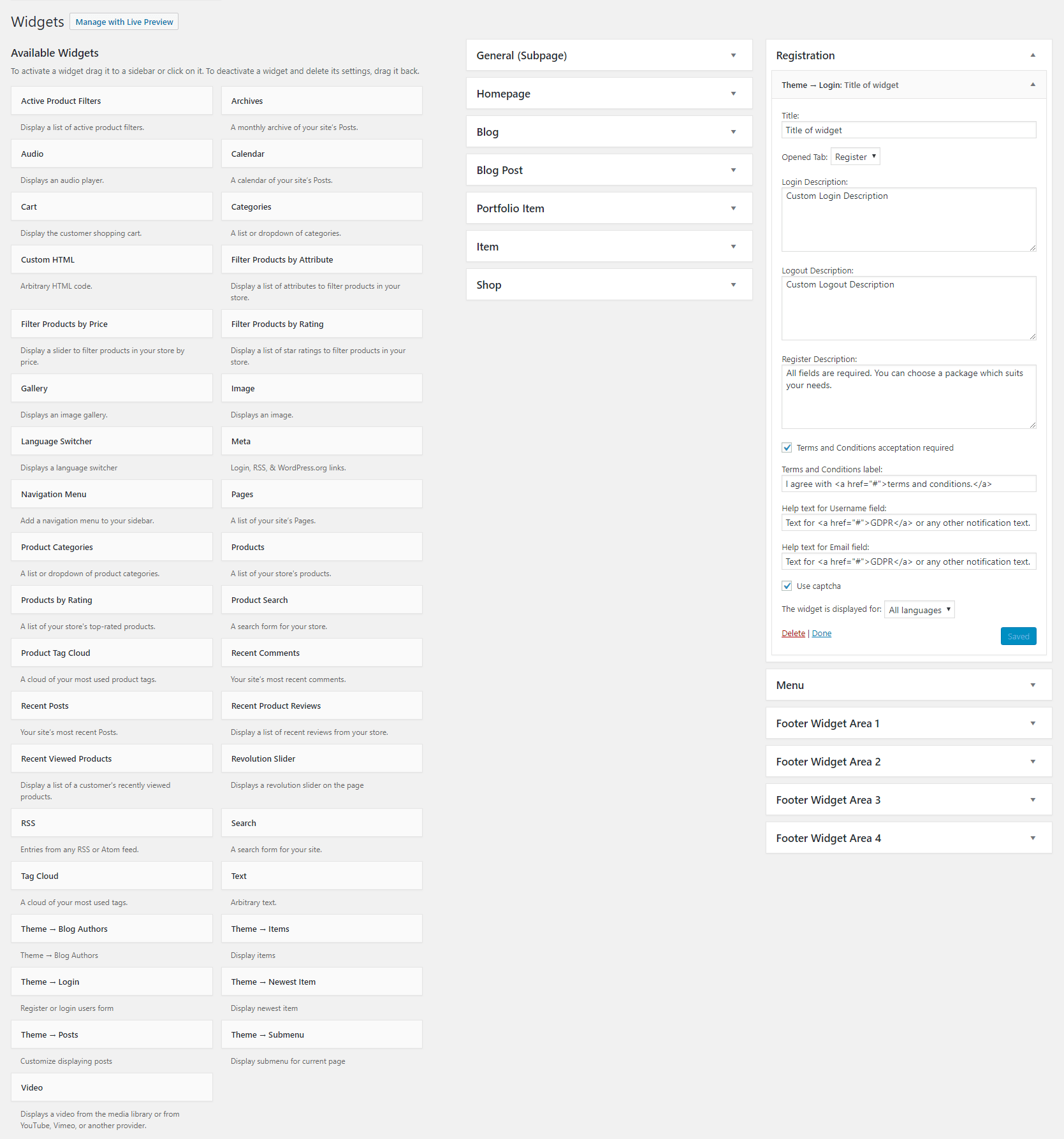 3. You can now use this "Registration" Widget Area as any sidebar, or you can use Widget Area Element in Page Builder to put it into any page:

In the example above the Widget area is actually inside 1/3 column. You can however place it different way if you like.
How it looks on the frontend
Example was made with Directory+ Theme, Registration form offer the same functionality on all our directory type themes.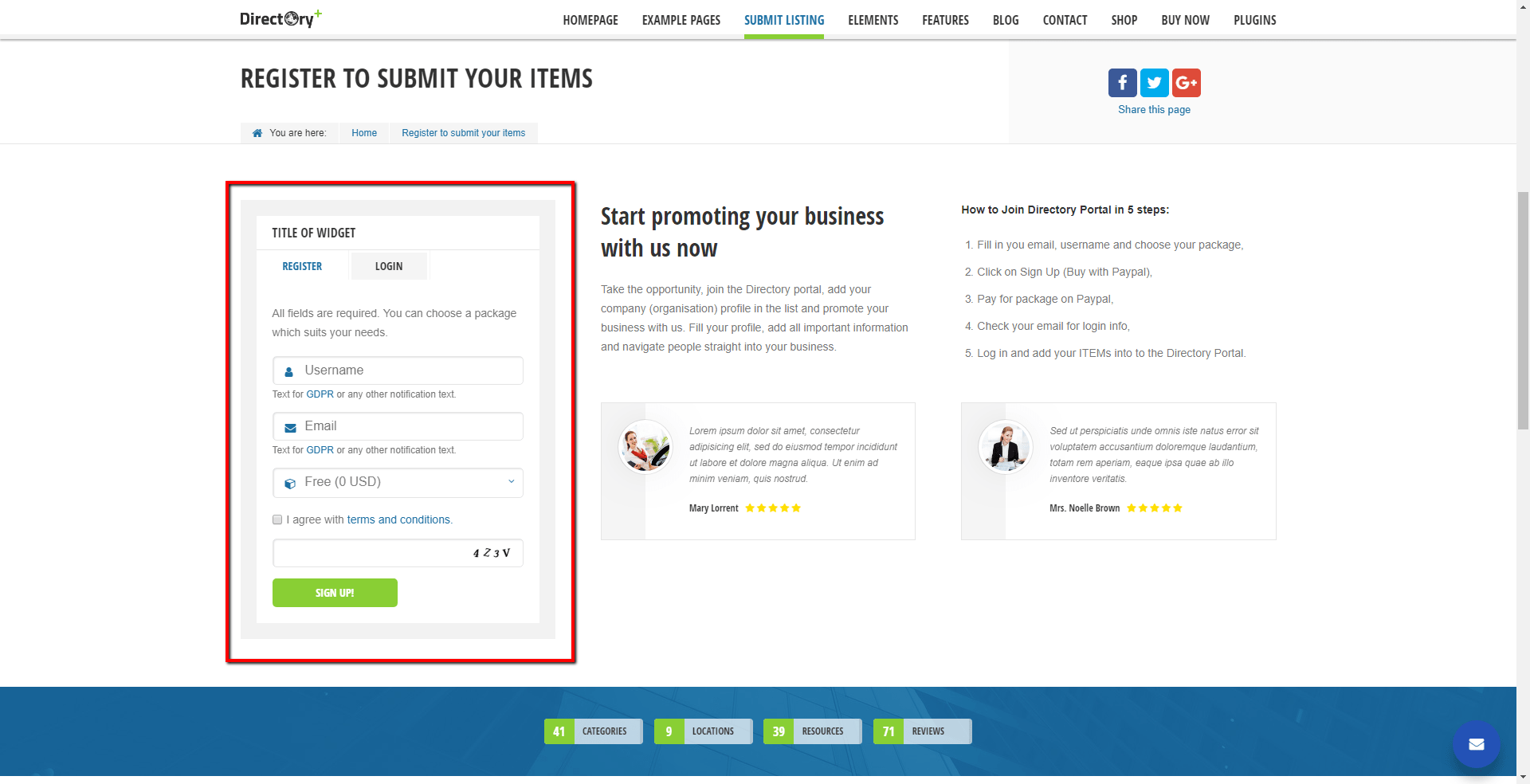 Userpanel in the header
Some of our directory themes (BusinessFinder+, FoodGuide and EventGuide) offer also userpanel displayed in the header of website. Registration and Login forms are included with the same options like mentioned Widget.
Settings for Userpanel section may be found in Theme Options > Header settings. Navigate to User Panel Settings: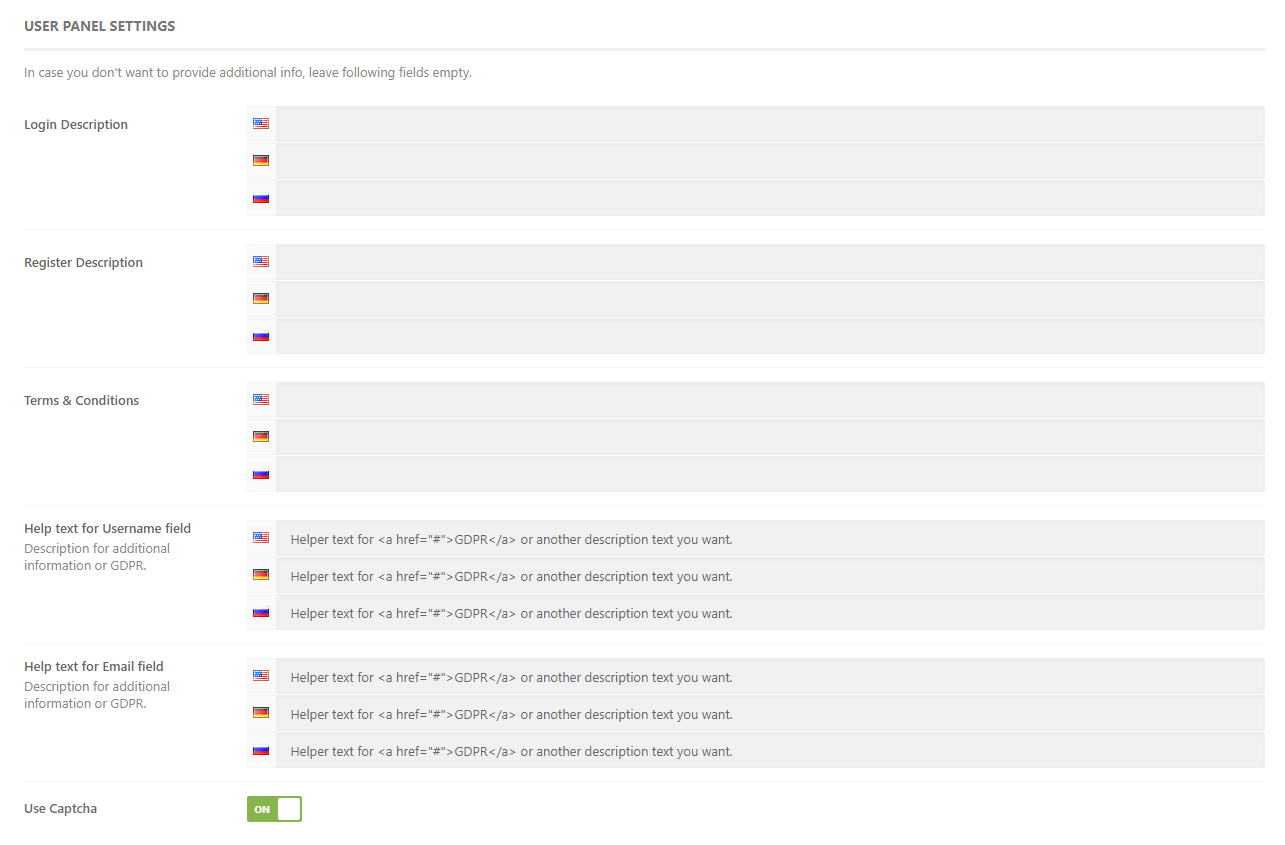 Userpanel on the frontend of BusinessFinder+ theme: