Registration and login form is a widget you can place into any sidebar but also using Widget area element you can place it to any page using Page Builder. To create a "Submit listing" page you can follow these steps:
1. Create new widget are called "Registration" in Theme Admin > Theme Options > Sidebars & Widget Areas: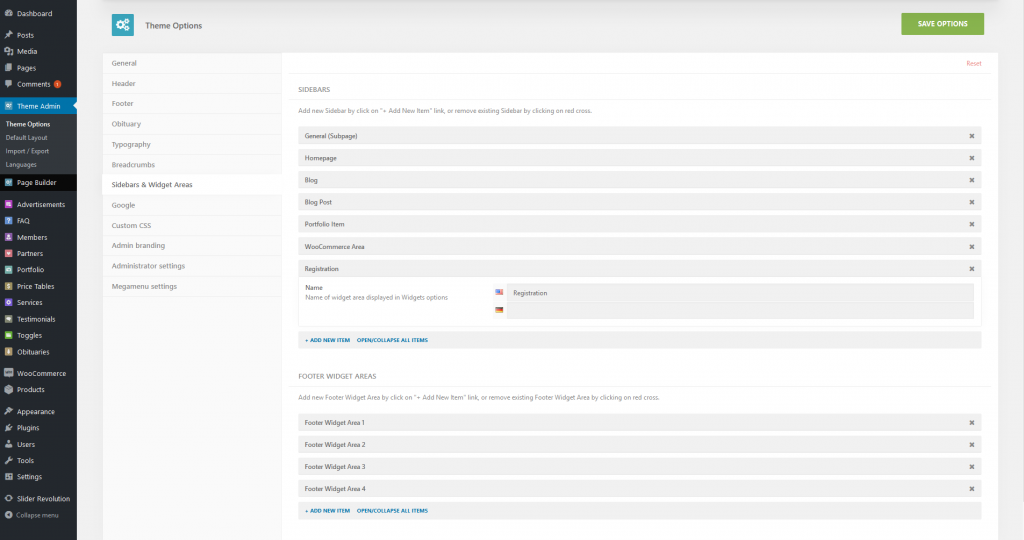 2. Insert widget called "Theme > Login" into Registration widget. This can be done in Appearance > Widgets section: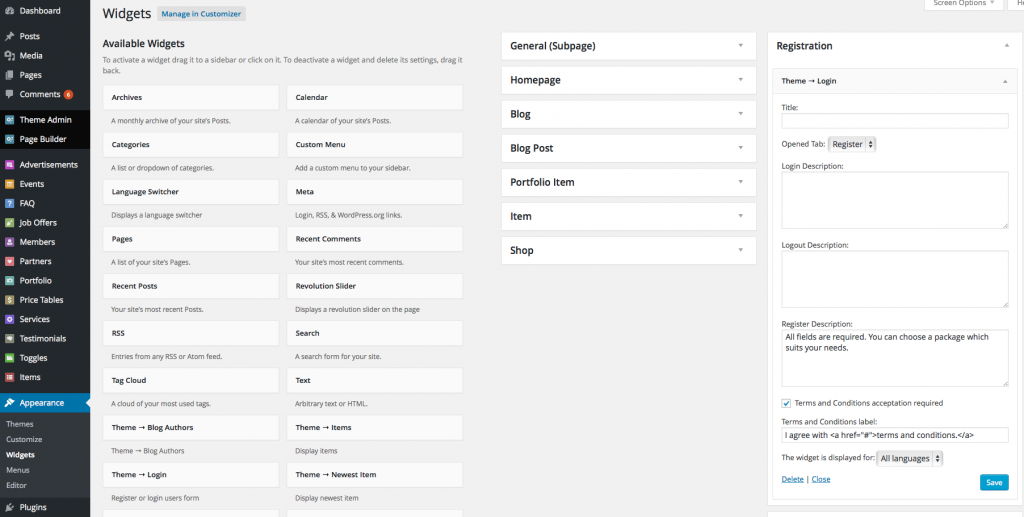 3. You can now use this "Registration" widget area as any sidebar or you can use Widget area element in page builder to put it into any page:

In the example above the Widget area is actually inside 1/3 column. You can however place it different way if you like.