Header section of Memorial theme allows you create custom Header Items displayed on the right side of header section. Within Header Items section is automatically displayed also shopping cart if Woocommerce plugin is installed and active.
Header Items Options
Options related to Header Items are available in Theme Options > Header section: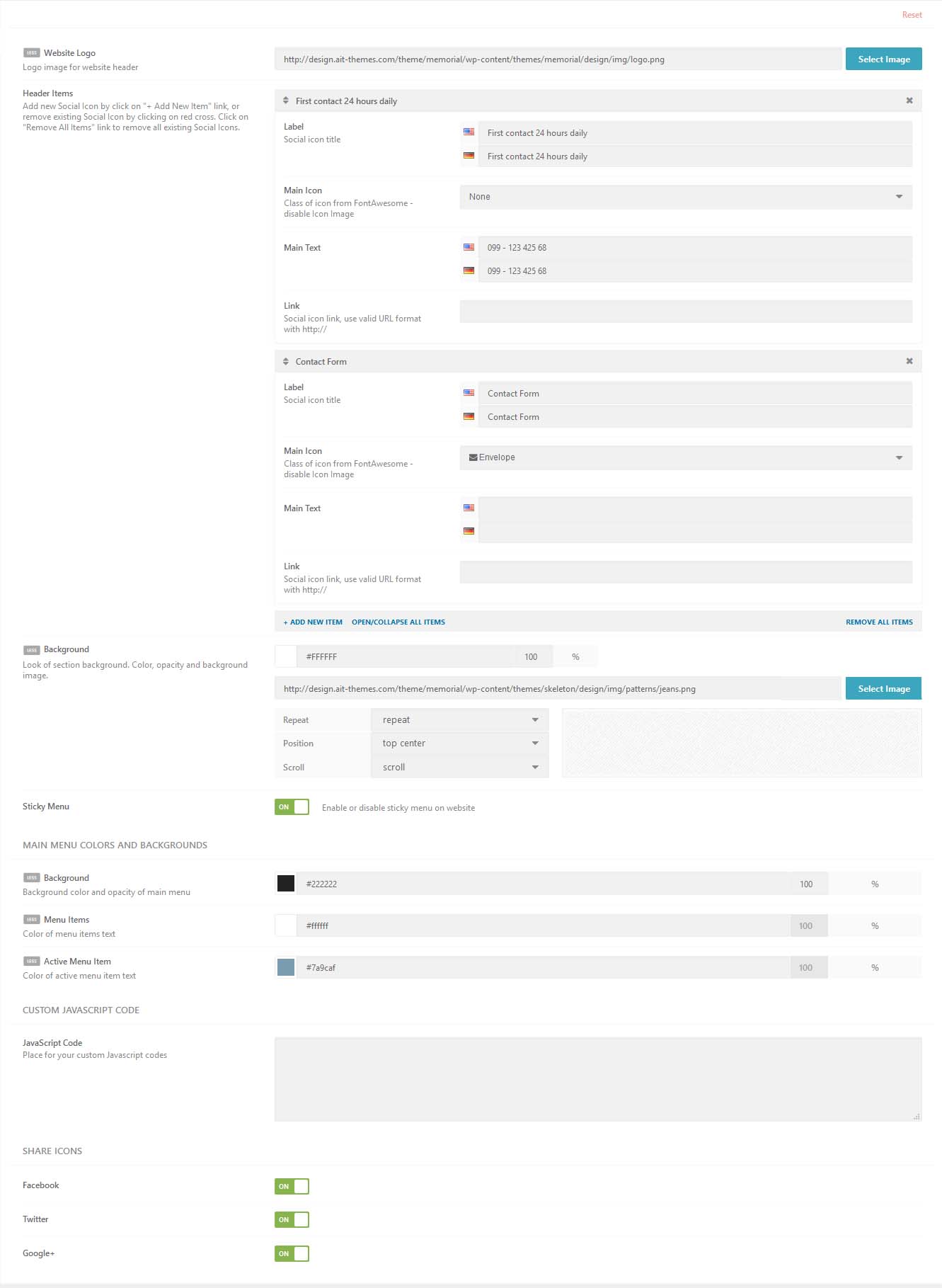 Created Header Items can be easily added and reordered as you wish. For each Header Item may be added Label text displayed with item, Main Icon or Main Text displayed above the label. You can decide if will be displayed icon from FontAwesome library or simple text from Main Text field. Using Link input may be visitor moved to another page or website after click on Header Item on frontend.
How it may looks on the frontend