On Item Post Type pages you do not need use Get Directions Element in Page Builder. Get Directions functionality is applied automatically for this type of pages.
Example images are from Directory+ theme, design of plugin depends on actually used theme.
Get Directions plugin create button "Plan My Route" on Item Post detail page, route is generated on the small map available for each Item post. If you have turned off displaying of small map for item detail pages, plugin will generate own map in predefined place.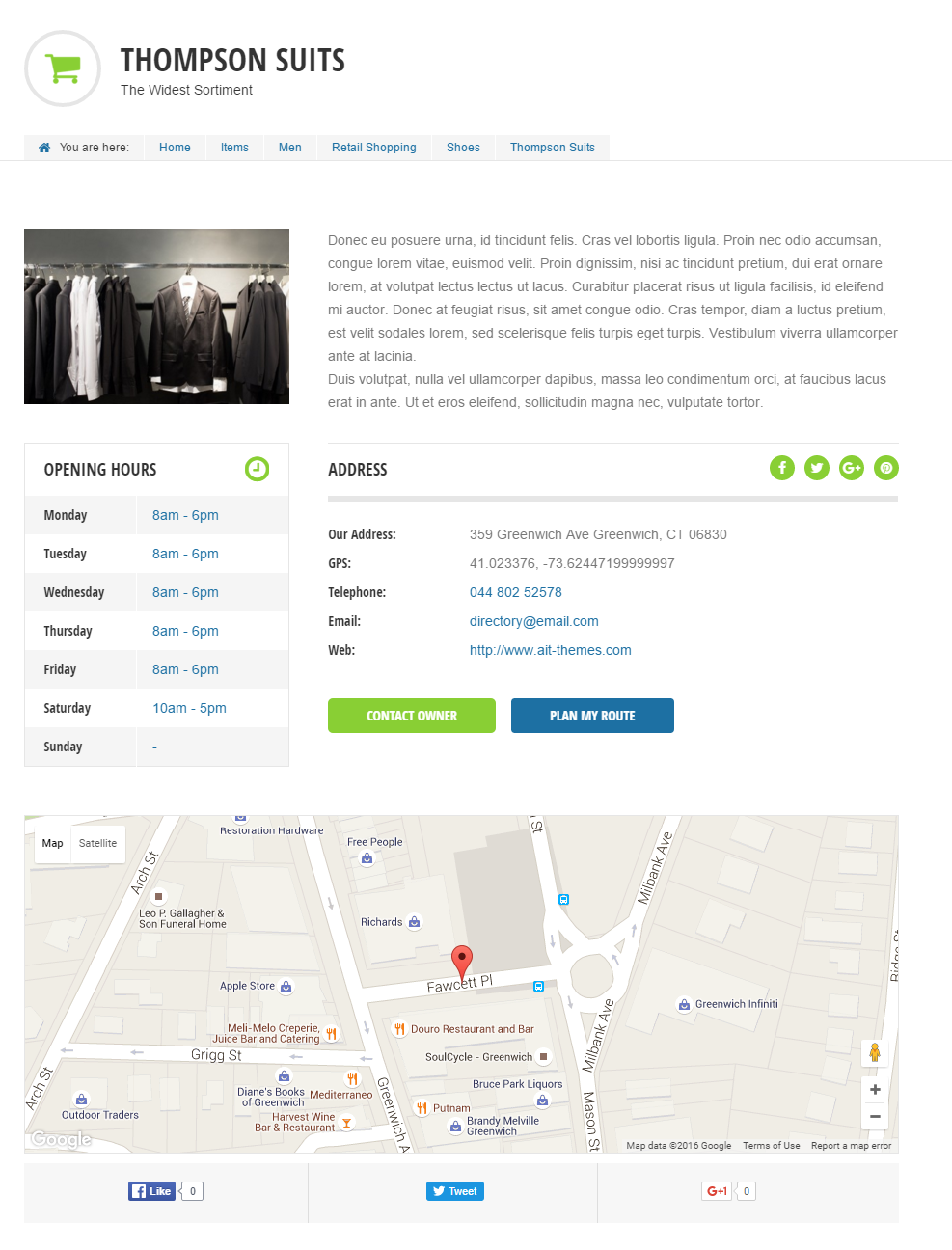 After click on "Plan My Route" button will be opened colorbox with the form inside, visitors can define parameters to get the route to Item Address from their entered address or directly from their current location using geolocation.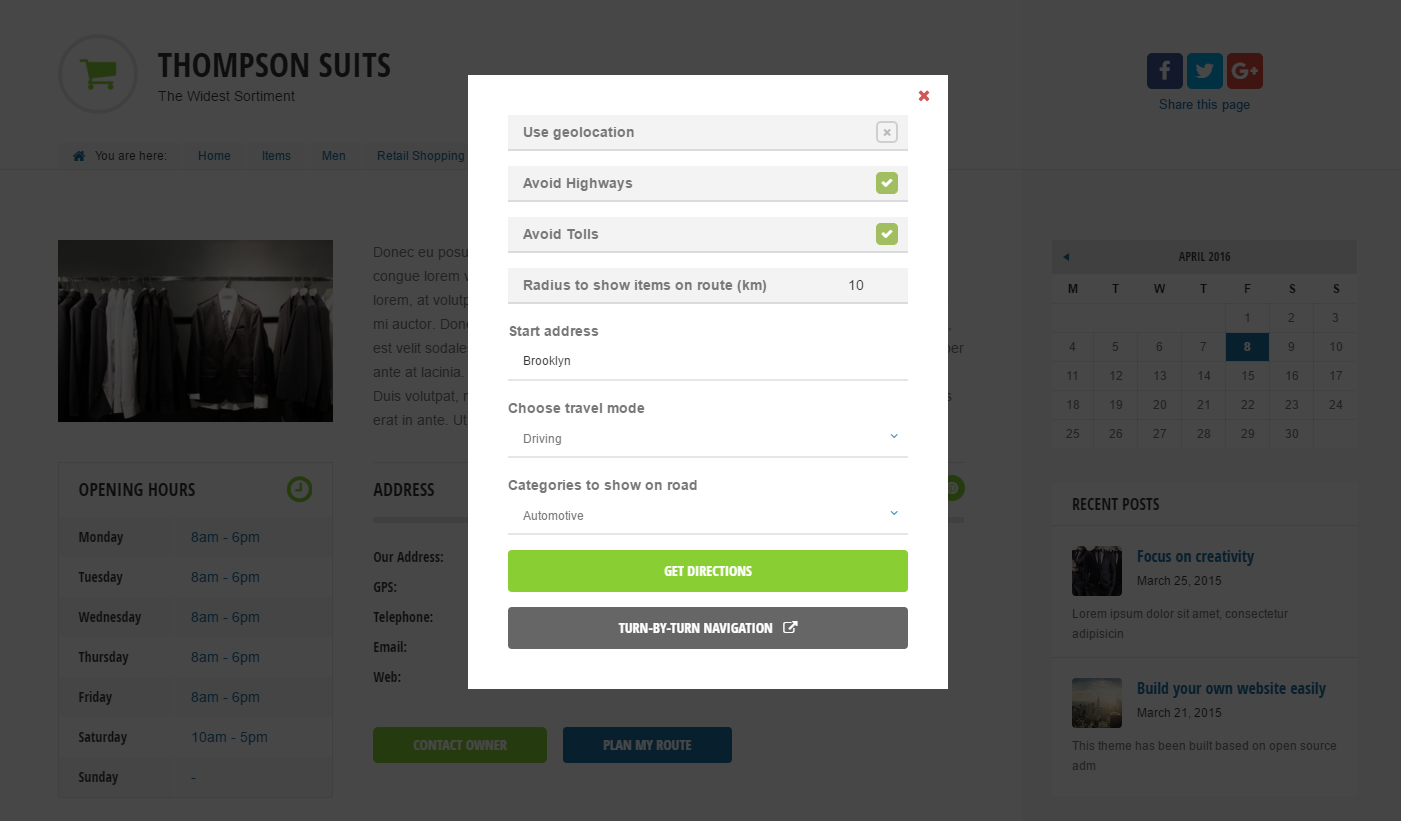 Below is example of Item Post detail page with rendered route on the map. Around the route can be displayed also markers of other Item Posts from selected category in the form. If selection of Item Categories is disabled but ability to show Item Posts in some radius is still available in Theme Options > Get Directions, automatically are displayed all Item Markers from the same Category as category in which is assigned currently opened Item Post (if item post is assigned to more categories, displayed are markers from the first category received from database).