Foodguide theme comes with unique half screen layout. The content is primary split into 2 columns. The general header information are displayed in the right side and the main content in the left. The option to select a desired layout type is in the Page Builder:
Fullwidth layout
The pages with standard fullwidth layout have a typical fullwidth header followed by main website content. The header itself is always part of the scrolling area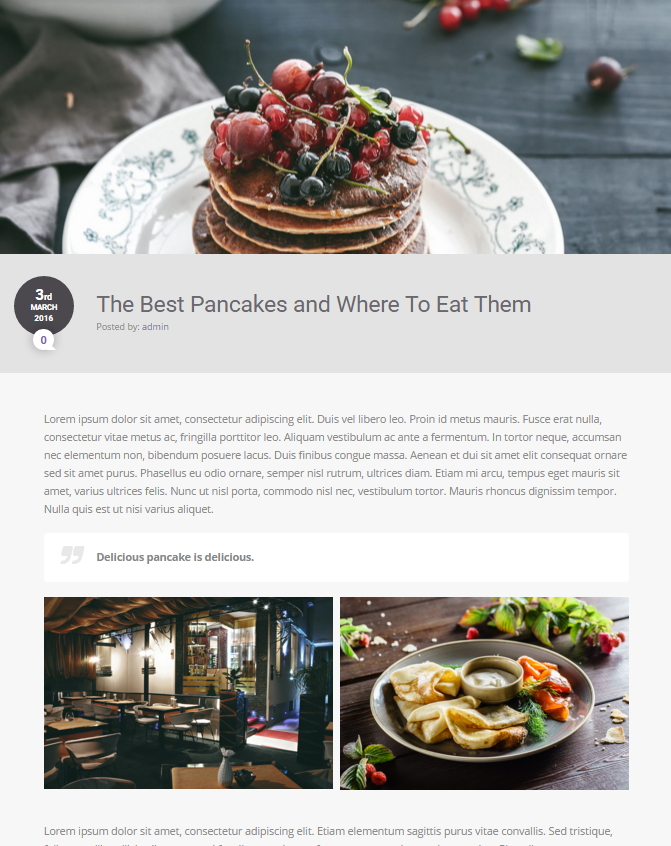 Half layout
The header on page with Half layout is fixed on right side and is not scrolling with page content no matter how long is that content. This means the header (image, header or revolution slider) is always visible. In responsive sizes on mobile screens the layout is automatically switched back to fullwidth in order to better readability.