In Food Menu options you can create and manage 2 levels of menu categories: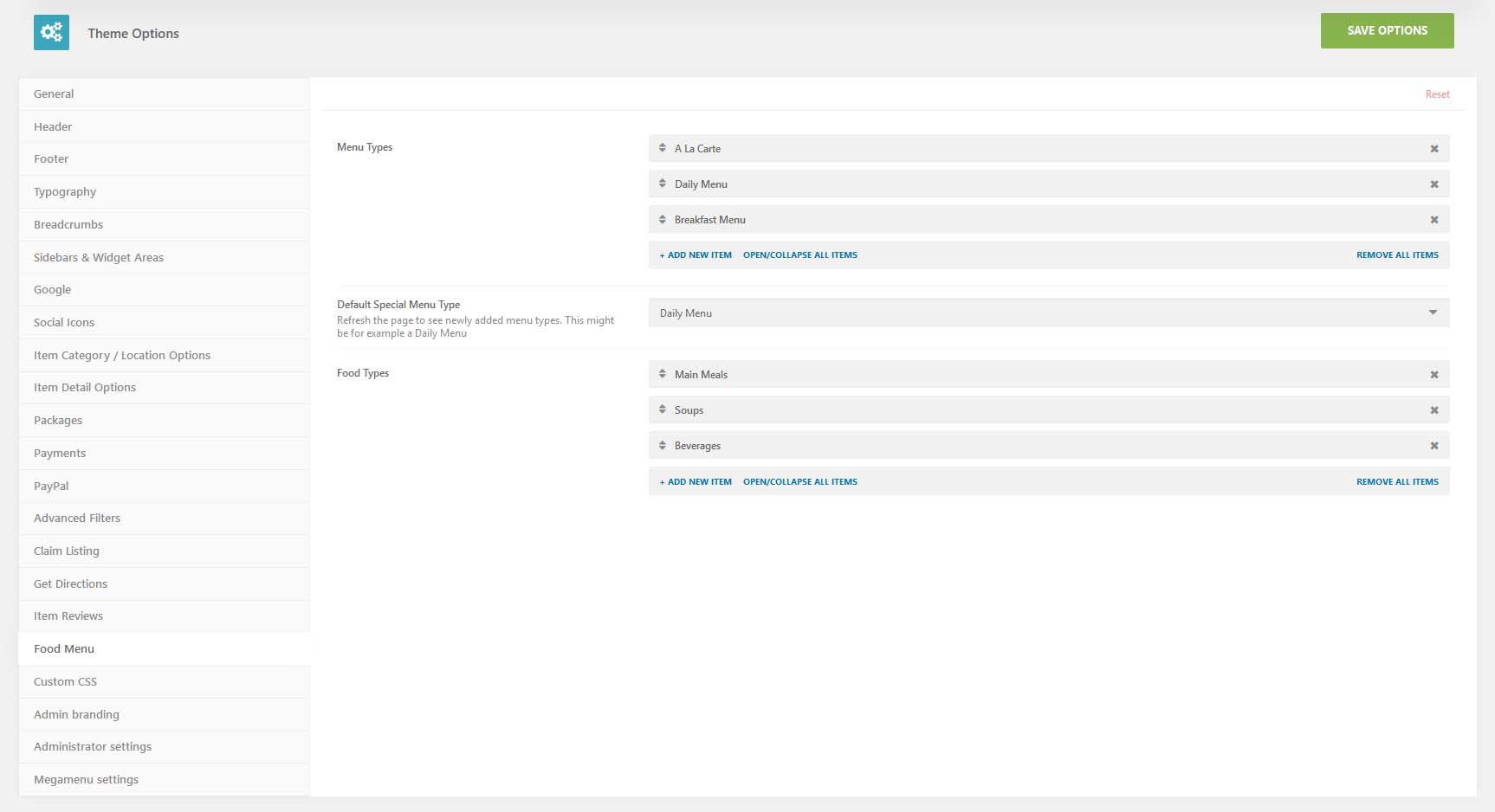 Plugin comes with several pre-installed values in each of category to give you some ideas how to manage and categorize your food menus. We recommend to use a Menu Type as a general category of your menus. For example Breakfast, Daily Menu, A La Carte etc. It is common to keep one category as a special which comes handy if you need to specify discounted menus or menus which are available only during specific days/periods. After you create and save new Menu Type you must refresh the website in order to see newly created Menu Type in dropdown box of Special Menu Type. Special Menus are displayed on Item's detail page in own separated section. With calendar icon or navigation arrows you can quickly browse special menus in other days.
Each menu has also a Food Type which allows you to assign menus in more detailed categories. In our example we have created Main Meals, Soups and Beverages. Menu Types and Food Types are sortable which means that you can drag and drop items and set your own order. This order will be applied also on Item's detail page.
Our setup is only an example and the way how you use categories depends on the type of your Items/Restaurants/Bars…