With Facilities post type you can create unlimited count of facilities and show them in any place of page content. Facilities may be divided to categories so you can show another facilities on another page.
Create new Facility
In main WordPress menu navigate to Facilities menu option where are available options:
All Facilities – display all your Facilities posts
Add New – page to add new Facility
Categories – page to manage categories of Facilities
Steps to add new Facility
1. Click on Add New link in menu or button on page with all your Facilities to create new Facility.
You will see the following screen: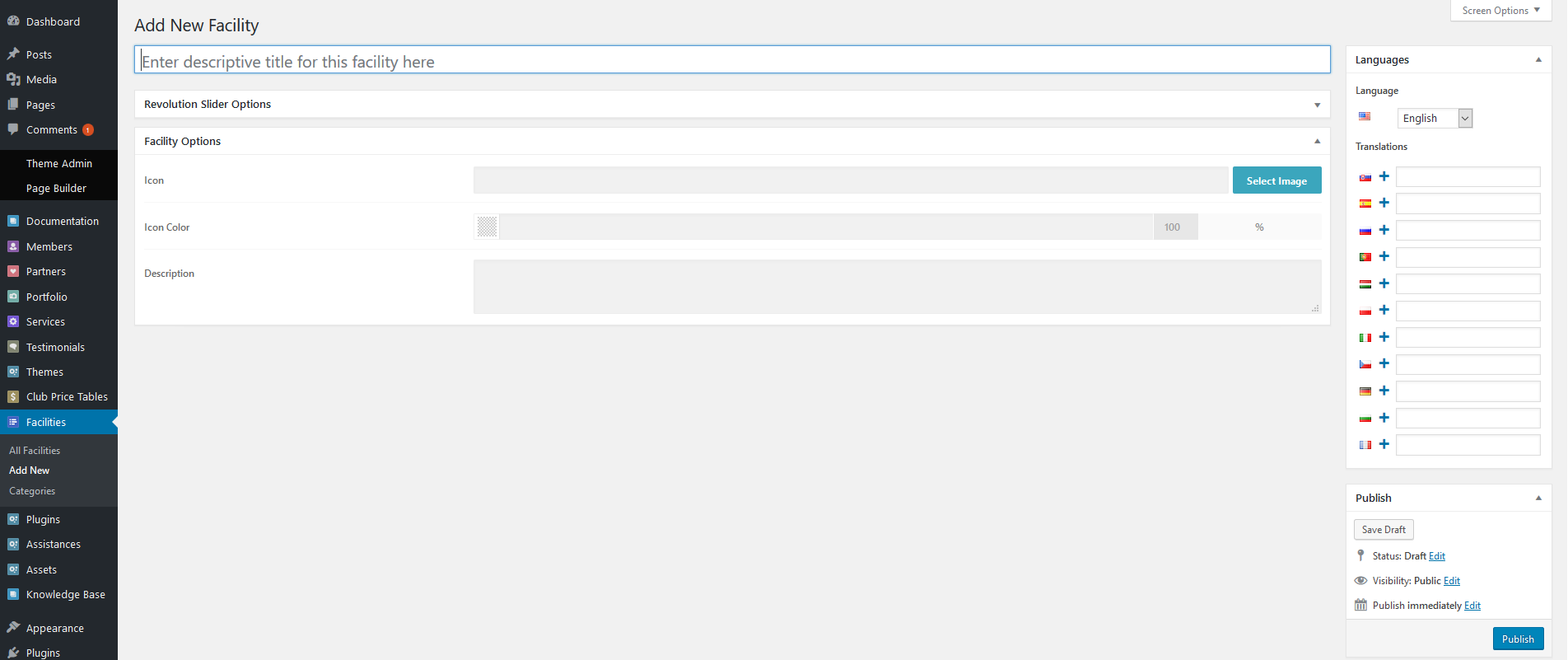 2. On the top of Add New screen write title for your new facility, below title field are available options to specify for each facility:
Icon – icon displayed with facility
Icon Color – color for the facility icon
Description – main text displayed in facility
Link – link used for button in facility
3. On the right side is place to assign new facility to some category, so you can divide your facilities to more categories and decide then which category of facilities will be displayed on page.
4. Order field is used to order facilities displayed on page. Just write for your services numbers to order them like you want.
5. Click Publish button to submit and create your new Facility
To see how place Facilities to some page as Element, check out please Default Layout and Page Builder documentation page.
Edit Facility
To edit your existing facilities go to page with All Facilities and click on the title of facility. In opened page you can change values set up for facility in the same way as you did when you create new facility. When you are done with editing, click Update button on the right side of edit screen.