Blog Theme provides 3 extended features for each post:
Post Geolocation
Post Background
Post Gallery
The most interesting option is Post Geolocation that allows authors to assign each post to specific location. There are 2 ways how to do this: You can either click on the interactive map which automatically generates GPS coordinates or you can type real address in the field. But in the second case do not forget to press Find button otherwise GPS coordinates won't be assigned! Then you can display post on Google Map element. If you leave address and coordinates default (0, 0) location will be ignored and post will not be displayed on Google Maps.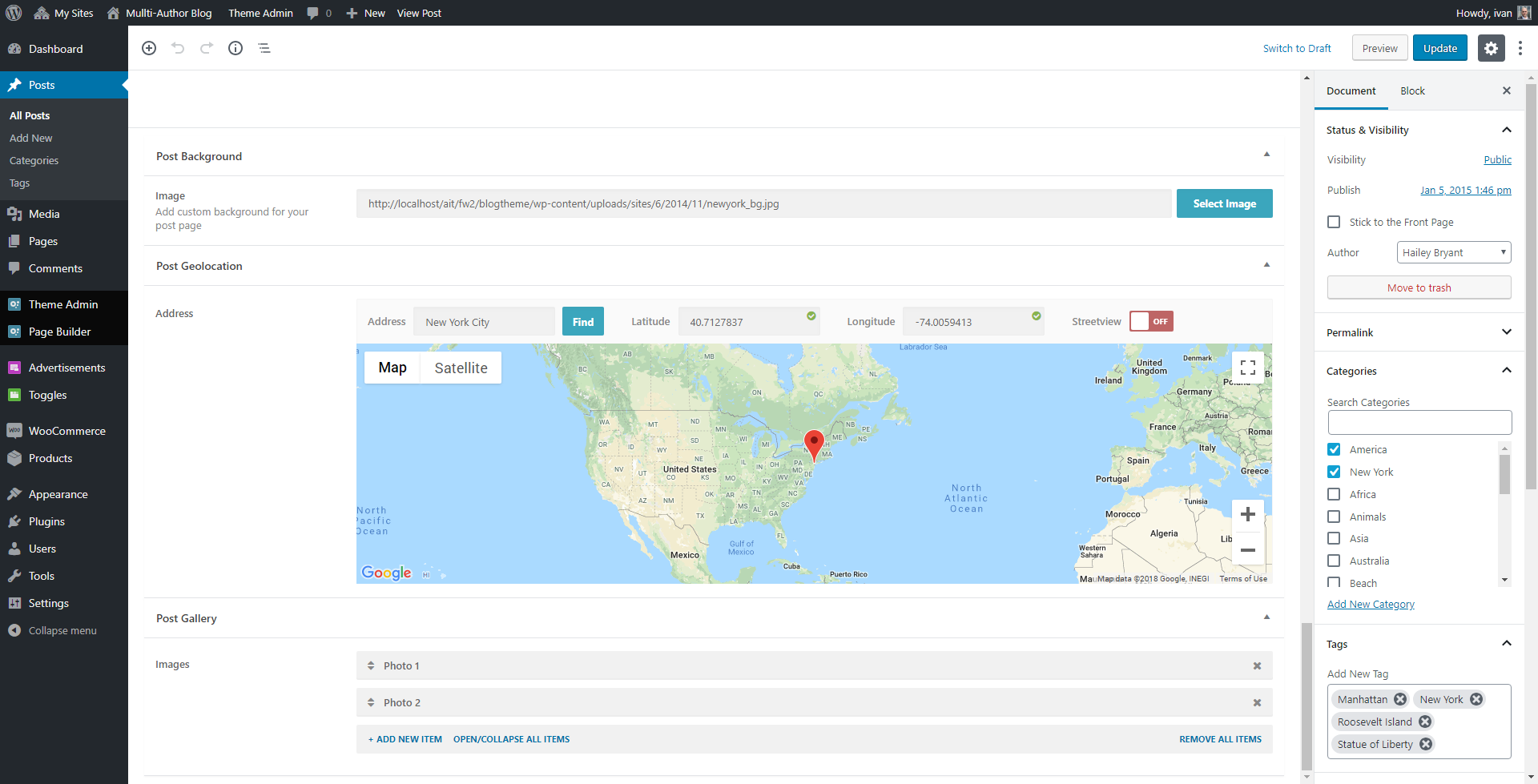 Post Background
Is available on single post page or in Posts Element.
On single post page you can create beautiful Post Gallery with auto-slide effect and carousel. First image in this gallery is always default wordpress featured image  (so don't forget to set it up) and the rest is loaded from the Post Gallery option. Here is the result on front end: